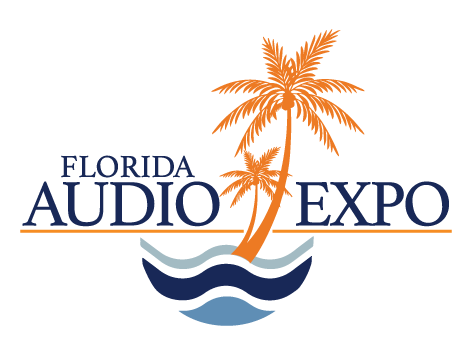 The Florida Audio Expo announced this week that they are cancelling their February 2021 high-end audio exposition due to "the extraordinary times and continued uncertainty." Although their announcement does not explicitly name COVID-19 or SARS-CoV2, comments by show founders make it clear, noting that they "put our customers well being first."
See more on the cancellation of the Florida Audio Expo…
Florida Audio Expo founders Bart Andeer, Michael Bovaird, John Chait, and Ammar "AJ" Jadusingh said the decision to cancel the future event was a difficult one. But when all is considered about these unprecedented times we are all experiencing, this is clearly "the best option."
We sincerely appreciate the exhibitors, consumers, and media that support us. This decision isn't the outcome we hoped to announce, but in our estimation, is the best option for our event given the information available at this time. We will always put our customers' well being first.

Bart Andeer, Co-founder and operations manager of the Florida Audio Expo
The 2021 event was originally scheduled to run from February 12-14, 2021 at the Embassy Suites by Hilton at Airport Westshore in Tampa, Florida. Now on the organization's website, visitors find a large graphic with the phrase, "See you in 2022" on it.
The show promoter notes that they have refunded all deposits collected towards the 2021 event. That is welcome news for exhibitors and attendees, given some of the issues surrounding other cancelled events, notably AXPONA, in which promoters chose not to refund deposits, angering many exhibitors. Strata-gee has reported on the disputes around that event extensively, both at the link here…as well as here.
Andeer went on to add, "We continue to enjoy the wonderful memories from this year's show, and encourage everyone to continue to support each other and stay connected. Let music be your guide through these troubling times. On behalf of the entire Florida Audio Expo team, we wish you peace, safety, and good health until we meet again."
Finally, Andeer said, "We remain vigilant and hope that 2022 will bring new opportunities to come together and celebrate our love for music."
Learn more about the Florida Audio Expo by visiting them at: floridaaudioexpo.com.
See a very complete report on the 2020 Florida Audio Expo from our friend Steven Rochlin over at Enjoy the Music at: enjoythemusic.com.