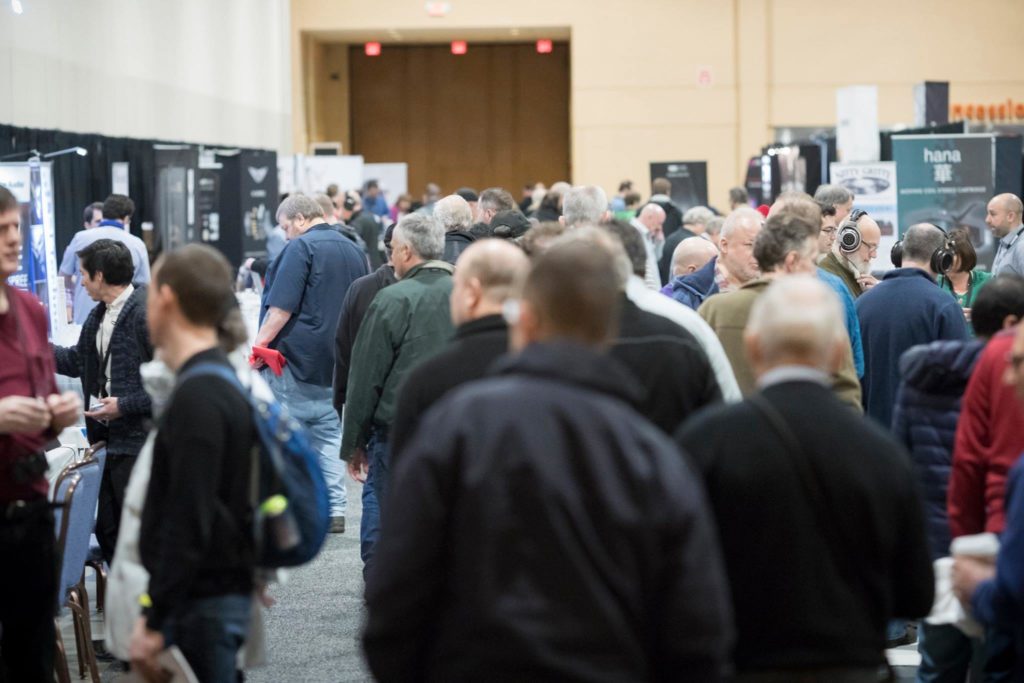 Strata-gee reported last week that a group of 20 exhibitors had written an open letter to petition Joel Davis of JD Events – the producer of the AXPONA high-end audio show – calling for the cancellation of that event. The exhibitors making that call included some of the more prominent names in the specialty audio community – and their argument for a cancellation was well-articulated in their petition.
Now, several dozen more exhibitors have joined that original group to also call for its cancellation.
See the expanding list of exhibitors calling for AXPONA to be canceled…
When I first learned of this story last week, a couple of elements really jumped out at me. First, the petition itself was extremely well written and made a logical and seemingly solid case for why it made sense to cancel AXPONA for 2020. This show, a top annual event in the specialty audio segment, had already been rescheduled from April to August due to the impact of the COVID-19 pandemic. With COVID-19 continuing, cancellation makes sense.
The second element that caught my attention was the actual names on that list of exhibitors. They are all well-known, but a couple of them I know personally, and they are not the type of people who would frivolously join in some random gambit just for the fun of it. In my experience, they would only join such an effort after careful, sober, and thoughtful consideration.
Key Points of the Letter of Petition
In their petition, the original group of 20 exhibitors argued two key reasons why it made sense to simply cancel AXPONA for 2020. As we said last week:
"First, there is the heightened health risks of fielding a mass-attended event like this during the continuing COVID-19 pandemic. Second, there is a dramatic and negative impact on exhibitor finances, now that the country has fallen into a major recession."

Group of 20 Prominent Exhibitors Call on Producer of AXPONA to Cancel Event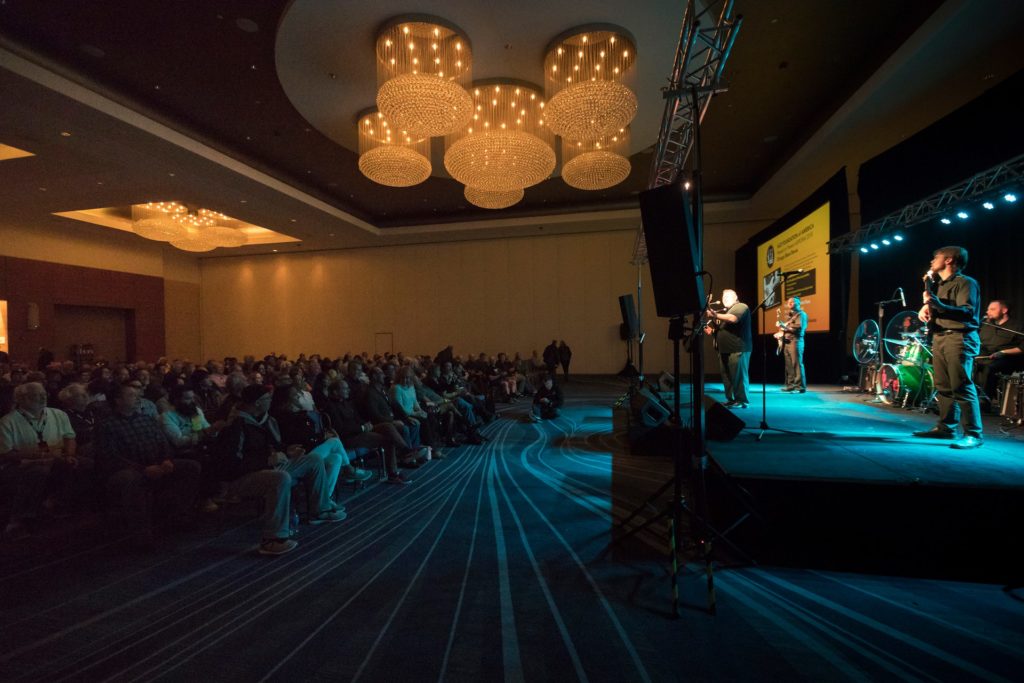 You can read the entire petition letter here…
Original Petitioners
Here then is the list of the original 21 folks representing 20 companies/exhibitors that first signed that open letter to JD Events:
Jolanta Conti, Basis Audio
Florian Cossy, CH Precision
Don Better, Don Better Audio
Sandy Gross, GoldenEar
Jeff Rowland, Jeff Rowland Group
EveAnna Manley, Manley Labs
Paul McGowan, PS Audio
Charlie Schnyder, Stereo Haven
William E. Low, The Quest Group-AudioQuest/GoldenEar
David Komatz, Dick Diamond, Kerry St. James, YG Acoustics
Elliot Goldman, Bending Wave USA
Irv Gross, Constellation Audio
Scot Markwell, Elite AV Distribution
Alvin Lloyd, Grand Prix Audio
Peter Mackay, Magico
Leland Leard, Music Hall
Jean-Pascal Panchard, Stenheim
Luke Manley & Bea Lam, VTL
Todd Sutherland, Vivid Audio
Lily Luo, XLO Intl
Striking a Nerve
Strata-gee's story on this AXPONA petition posted last week was the top story of the week (and of the SYNCH newsletter, as well). It has also gone on to become one of the top stories of the month, and is still drawing strong daily page views.
In an email this weekend, the key organizer of the petition, Luke Manley, said he was "…very appreciative of the reach of Strata-gee in this." He shared that since Strata-gee's story ran, many more people have come forward asking that their names be added to that petition. Clearly, Luke's letter has touched a nerve…
More Come Forward to Sign the Petition
Another 63 people representing 56 companies – for a total of 76 AXPONA exhibitors – are now signatories of the petition to JD Events. These new signatories are:
Jim White, Aesthetix
Daniele Coen & Paola Arduini, Alsyvax Audio
Peter Wellikoff, Andover Audio
Cristian Anelli, Aqua Hi Fi
Ralph Karsten, Atmasphere
Frank Van Alstine, Audio by Van Alstine
Dave Gordon, Audio Research
John-Paul Lizars, Aurender USA
Conrad Mas, Avid
Zoltan Bay, Bays Audio
Bob Visintainer, Rhapsody Audio
Kurt Denke, Blue Jeans Cable
Jay Rein, BlueBird Music
Rob Robinson, Channel D
Lou Hinkley, Daedalus
Andy Regan, Dan Clark Audio
Vinh Vu, Ginko Audio
David Kasab, David Michael Audio
Greg Hovsepian, DH Labs
Sebastian Schmidt, Goya Acoustics
Paul Manos, High Fidelity Services
Amelia Santos, Nuno Vitorino, Innuos
George Vatchnadze, Kyomi Audio
Brian Tucker, Lateral Audio Stands
Adam Johnson, Brian Kane, Madisound
Jeremy Bryan, MBL North America
Mike McGary, McGary Audio
Merrill Wettasinghe, Merrill Audio
Dan Wright, Modwright
Drew Baird, Moon Audio
Carl & Marilyn Marchisotto, Nola
Dave Cope, Old Forge Marketing
Philip O'Hanlon, On A Higher Note
Ulrik Madsen, Organic Audio
Andreas Koch, Playback Designs
Steven Norber, PranaFidelity
Ze'ev Schlik, Pure Audio Project
John Stratton, Pure Fidelity
Dave Thomson, Raven Audio
Roger Gibboni, Rogers High Fidelity
Chris Seymour, Seymour Screen Excellence
Caelin Gabriel, Grant Samuelsen, Shunyata Research
Donna Bodinet, Christan Griego, Sota Turntables
Mark Gurvey, Source Systems
Clayton Shaw, Spacial Audio Lab
Paul Wakeen, Stillpoints
Tony Crocker, Swan Song Audio
Dan Eakins, SweetVinyl
Stephen Daniels, The Sound Organization
Francisco Jileta, Eliseo Vega, Troy Audio
Kevin Deal, Upscale Audio
Richard Vandersteen, Vandersteen Audio
Njoo Hoo Kong, Venture BVBA
Inés Adler, VOXATIV
Mat Weisfeld, VPI Industries
Daniel Weiss, Weiss Engineering Ltd
Jeff Wells, Wells Audio
List of Petitioners Gets Longer, Still No Response Received
It is hard to imagine that JD Events can ignore a petition of such magnitude. The AXPONA website lists a total of 386 exhibitors, so this petition accounts for nearly 20% of all exhibitors. Manley told me that so far, he has only had one negative response from other exhibitors with whom he's communicated. He believes more will ultimately join the petition.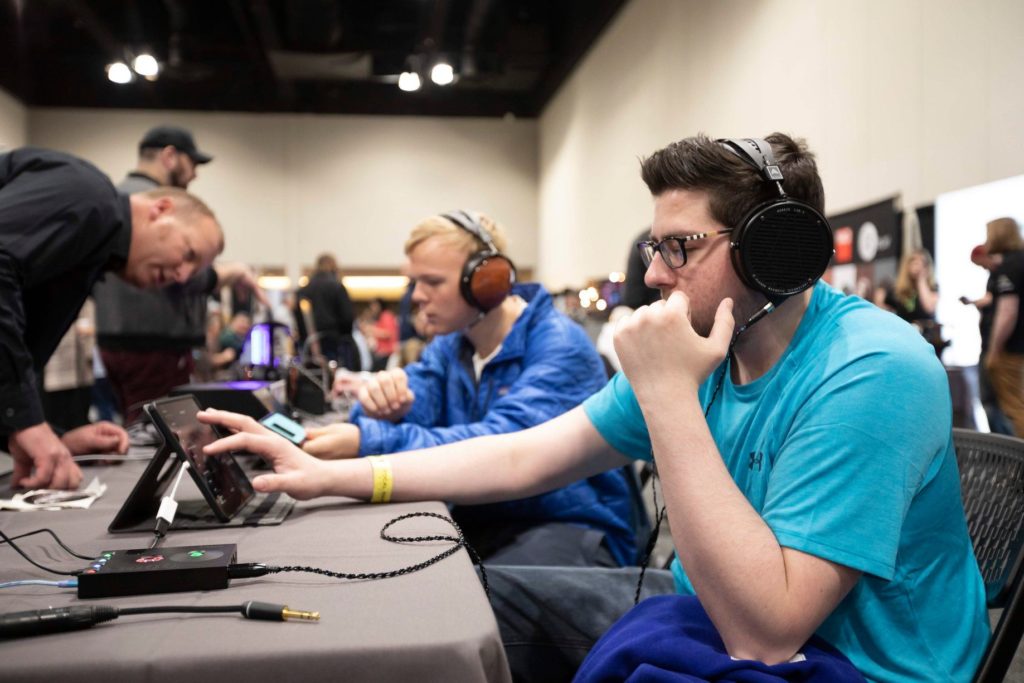 As of now, Joel Davis has yet to respond to the group. However, interestingly, he has written a letter about the situation to another website, the well-respected Enjoy the Music which is run by Steven Rochlin. Rochlin reported on the group of exhibitors' petition and sent a message to Davis with some additional questions, which was not originally responded to.
Davis Responds to Enjoy the Music
Then late last week, Rochlin received an email from Davis that was a form of a response. In this response, Davis said with a touch of defiance, "I don't think it is necessary for me to be immediately reactive to a petition letter. Nor does it make sense to provide answers to a few select questions to be published without the opportunity to elaborate on the full context of the current situation…which is complicated and changes daily"
Then sounding a little defensive, Davis's letter wants us to "appreciate how much blood, sweat and tears [that] go into producing AXPONA from the JDE team." He adds, "…our event management company is being totally devastated by the bans on large gatherings and we are fighting for our own survival."
No solution is offered by Davis but he wraps up by saying, "we will continue to do the best we can to support the audio industry…"