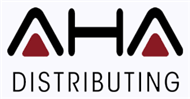 Aim High Audio Sales & Marketing and AHA Distributing are separating, the company announced on Tuesday of this week. A prepared announcement from president and founder Chris Gilray, noted that the separation will allow each company to focus on its dramatic growth. Gilray will solely control the distribution business, while his partner Jon Perry will take over Aim High Audio's representation business under the Precision Sales Group name.
We spoke with Gilray and learned about the competitive issues that drove this decision…
Founded in 2011 in Marietta, GA by Chris Gilray and Jon Perry, Aim High Audio Sales & Marketing initially launched as a sales representative firm only, serving the normal Southeastern territory of Georgia, North Carolina, South Carolina, Alabama and Tennessee. It wasn't long, however, when various brands apparently began approaching Gilray about distributing their products in this region as well.
Although Gilray had not initially considered offering distribution, he says he recognized the opportunity and launched AHA Distributing as a result. According to the statement, both divisions have grown dramatically and this decision was made primarily to allow each partner to take a division and focus solely on that business.
Fast Growing Business
"Shortly after creating Aim High Audio Sales and Marketing I was approached by Speakercraft about distributing their products. I didn't have direct knowledge of the distribution business at the time but it was an opportunity that I couldn't pass by and AHA Distributing was born," Gilray said in the prepared statement. "I hired a team to run the distribution arm of the business, while I continued to focus on the rep side of the business, and things took off from there."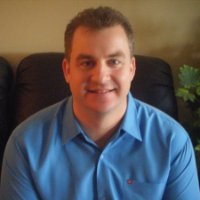 Since the initial launch, Aim High Audio has expanded into Florida. The distribution side of the company now has over 20 employees in four warehouses servicing the market – Atlanta, GA; Charlotte, NC; Boynton Beach, FL; and Tampa, FL. Gilray told us he has future expansion plans, both in the Southeast territory as well as in new markets outside the Southeast. Gilray declined to tell us at this time where the expansion outside the region will take place.
But Why…Specifically?
The initial announcement never provided a specific reason for the need to split up the two companies, other than to suggest the move will provide for greater focus. We reached out to Gilray to try and learn more about why the organization felt the need to split up.
Gilray told us that it is true that both divisions had grown substantially since their launch – but that he had come to recognize that the structure of the business with two divisions…representation and distribution…was limiting growth opportunities due to issues of line conflicts. Simply put, some brands wouldn't sell their lines to one division or the other because of the various competitive profiles within the marketplace.
Wouldn't Be Allowed In
"We were in the running for one major brand," Gilray told us, referring to his rep firm. "But when we weren't chosen, we discovered that their distributors told them we wouldn't be allowed to set foot in their businesses [because of competition with Aim High Audio's distribution company]."
Over time, enough of these conflicts arose that the partners made the tough decision to split the two companies up. Gilray and Perry believed that by taking this step, competitive issues would disappear and it would open up new opportunities for both the rep and distribution companies.
It's Already Working
"It's already working," Gilray told us. "There are some big lines that we can be considered for now that I don't have the rep firm…and they're all jumping at that."
Learn more about AHA Distributing at: www.ahadistributing.com.