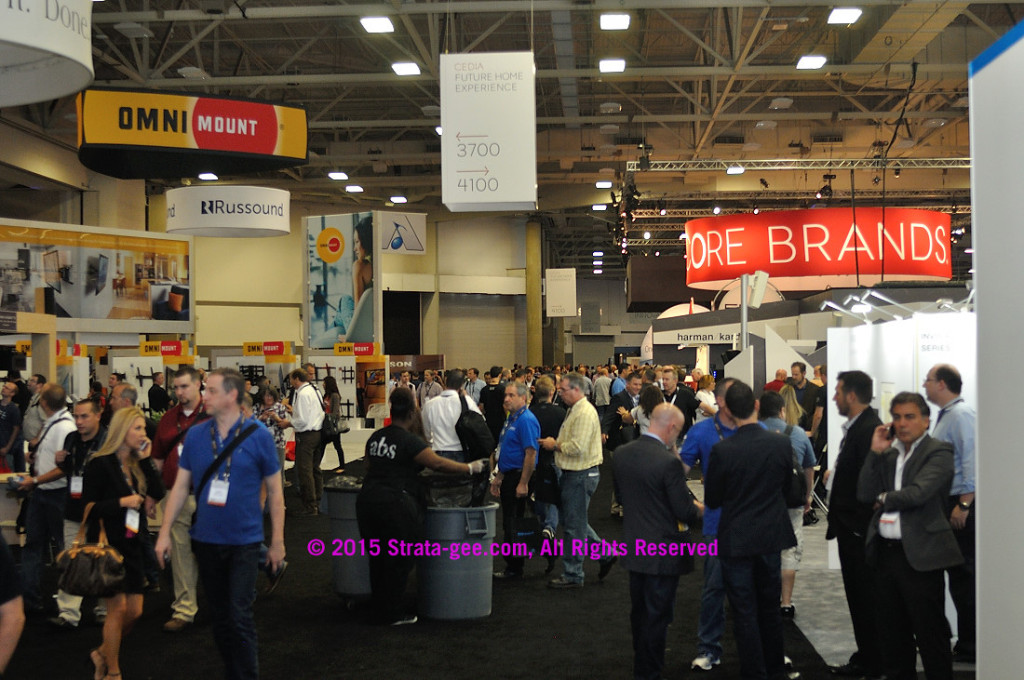 This week, the Custom Electronics Design & Installation Association (CEDIA) announced the attendance for this year's just-completed Expo, which they say came in at 18,700 attendees with 510 exhibiting companies. This level of attendance means only 200 people more visited the 2015 Expo – or a paltry 1% over the Expo attendance last year of 18,500 – and is disappointingly flat in a year that many hoped would show growth.
See more of our analysis on Expo trends…
CEDIA maintains a breakdown of the type of attendees at Expo and claims that 16% more integrators attended the 2015 Expo than did in 2014. However, since the organization does not release this breakdown, we are unable to provide any verification or analysis of that claim.
Perhaps more significant is the fact that the number of exhibitors increased to 510 or 6% more than the 480 that exhibited in 2014. Common sense would suggest that those 30 additional exhibitors brought booth staff with them, which of course would be counted in the attendance numbers.
This is Confusing
And yet the organization trumpets their 16% increase in integrator attendance. If the number of integrators increased to the degree the organization claims, and the number of exhibitors increased to the degree the organization claims – then the overall flat attendance result is confusing. Why wasn't the overall growth greater? Who DIDN'T come this year???
As we walked the show floor and looked around, we saw what appeared to be a pretty good level of attendance. But as we questioned exhibitors, we were surprised to mostly hear complaints. In an wholly unscientific survey, we'd say probably 85% of the exhibitors we spoke with said their booth attendance was down this year as compared to last. About 15% said their attendance appeared to have increased.
Exhibitors Warned Us, 'Don't Be Fooled'
Those who said attendance was off warned us not to be fooled with how the hall looked. It is an optical illusion, was how many put it, due to the fact that everyone was in one hall this year. In previous years, multiple halls were used. This concentration of all attendees in one hall simply made it appear to be better attended when in fact there were fewer attendees, many told us.
We have been closely monitoring Expo attendance since 2001. The best year for Expo was 2007 when 29,000 people attended the event. Then, the recession hit and for four of the next five years from 2008-2012, attendance declined dramatically. In 2013, we seemed to find the bottom and attendance began to grow again – if only modestly.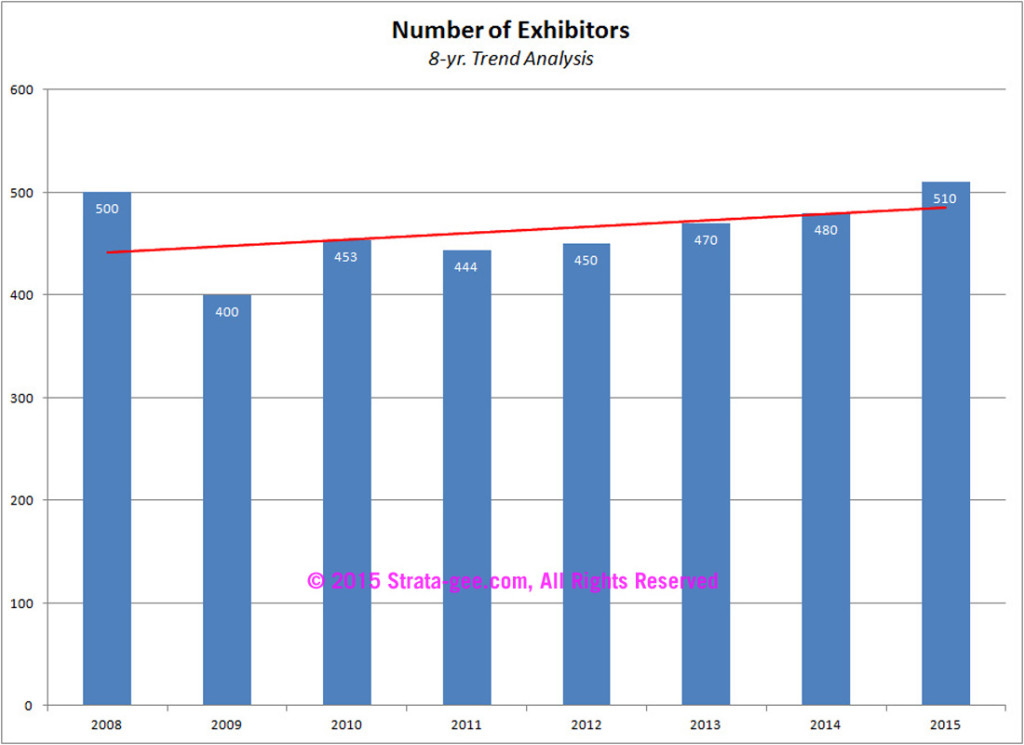 The Reality? Stagnant
This year, it looks as though attendance at this one key annual custom integration event has stagnated. And we can't avoid the sobering thought that the attendance at the 2015 Expo is still well below that of the 2002 Expo attendance of 19,500.
In an interesting side note, we told you that the number of exhibitors overall grew by a relatively robust 6% to 510 exhibitors. Of these, 124 were first-time exhibitors. In fact, the greatest growth rate for any of the released data was with this group which was 24% higher than the 100 first-time exhibitors who showed last year. It would be interesting to more deeply analyze this trend. Just who are these new exhibitors? What categories do they represent? Is there a recognizable technology trend here? And which past exhibitors dropped out? And why?
Alas, these are questions that will go unanswered…for us at least. Perhaps the organization is examining this data internally. Or perhaps not…
See more about CEDIA at www.cedia.net.