Emerald Expo, owner of CEDIA Expo, announced today that registration for CEDIA Expo 2023 is now open. The industry's largest show for custom integration professionals, the event takes place this year September 6-9, 2023 and returns to the popular Colorado Convention Center in Denver, CO.
See more on CEDIA Expo 2023
This year's CEDIA Expo is expected to be even bigger and better than Expo 2022 in Dallas was, according to Emerald. They anticipate more than 350 exhibitors in over 150,000 net square feet of exhibit space, for a significantly bigger event as compared to last year which was the first real Expo post-COVID19.
In their optimistic announcement, Emerald says the three-day event is expected to draw "over 18,000 industry professionals." If they are correct, that would take us back to near-normal attendance levels for the event for the first time since before COVID.
Will Expo 2023 Exceed Expo 2022's Positive Vibe?
There is no question that CEDIA Expo 2022 had a very positive vibe. It was a great step forward and a big rebound from the disastrous Expo 2021, in which a late-breaking COVID outbreak caused many to withdraw from the event. Will CEDIA Expo 2023 exceed Expo 2022? It seems quite likely it will.
Attendance at the event last year was announced to be 11,496 attendees. With Emerald estimating more than 18,000 attendees this year, that means they are expecting a 57% increase in attendance. That would be huge!
Emerald Says They Are Energized for Expo 2023
We are energized for CEDIA Expo 2023. This September's show returns to Denver and will feature an incredible array of leading technology brands unveiling the future of integrated residential systems technologies and solutions. Attendees can network with new and returning exhibitors showcasing their latest products hands-on at the in-person show.

Jason McGraw, Emerald's Group Vice President for CEDIA Expo, KBIS, Commercial Integrator Expo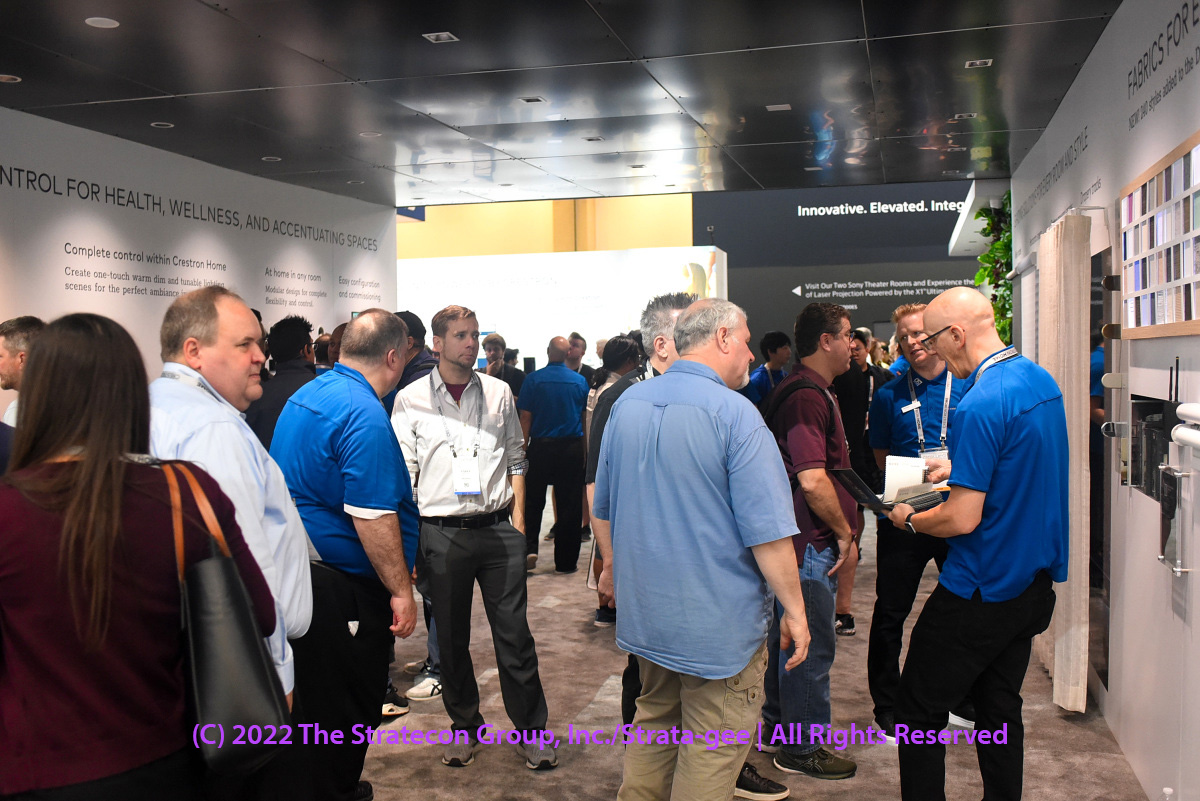 New this year, Emerald has decided to co-locate a new event, the Commercial Integrator Expo, with CEDIA in Denver. The show promoter notes that CEDIA Expo attendees will have access to the Commercial Integrator Expo 2023 exhibits as well.
Register Here for CEDIA Expo 2023
Emerald will be releasing more information on the CEDIA Expo Conference agenda over the coming weeks.
You can register for CEDIA Expo 2023 now by simply following this link…
Learn more about CEDIA Expo at cediaexpo.com.