CEDIA Expo 2022, the integration business trade show owned by Emerald Expositions, wrapped up this past Saturday and relief amongst exhibitors was obvious throughout the venue as integrators actually showed up this year in decent – but certainly not great – numbers. It was a refreshing contrast to the dumpster fire known as CEDIA Expo 2021 – when over 200 exhibitors pulled out of the event because of rising COVID cases and a total of only 1,400 people representing booth staff, agencies, and attendees showed up.
It was a much different picture this year…
See more of my thoughts on CEDIA Expo 2022
I want to start this post by thanking all of those who came up to me during CEDIA Expo 2022 to tell me how much you enjoyed and valued Strata-gee.com. First of all, since I was masked, I was surprised so many of you recognized me at all…thank goodness for name tags (and a big silver beard). It was very refreshing and incredbly gratifying to hear directly from Strata-gee fans – including some of the top executives from major companies. Thank you all…
Data Showed a Decline from Pre-COVID Levels
For those of you who read my post on what to expect at CEDIA 2022, I mentioned that I was able to obtain some unreleased data that suggested attendance would be down as compared to a pre-COVID CEDIA Expo. Some exhibitors I had spoken to before the show had estimated attendance could be as low as 10,000 or even less.
However, if my data was accurate, my estimate was a slightly more robust 14,000-16,000 attendees. I had hoped to be able to report the final attendance figures prior to this posting, but as of today, Emerald has yet to release any numbers. This is frustrating as many shows will release the attendance figures on the last day of the event – or within 48 hours after the event closes.
So we'll have to wait for the final figures from Emerald which should come at any time. For now, based on my direct observation and estimates from several exhibitors, I'm sticking with my estimate of 14,000-to-16,000 total attendees. Not too shabby coming out of a global pandemic.
Indisputably Better than Expo 2021
However, it is indisputable that CEDIA Expo 2022 was a big win compared to last year's event. What drove that result? Well, first of all, it was the first major show since the onset of COVID in 2020, more than 2½ years ago. And while Zoom and Teams meetings keep a connection, there is just no getting around the fact that in-person get-togethers offer a deeper connection than virtual ones.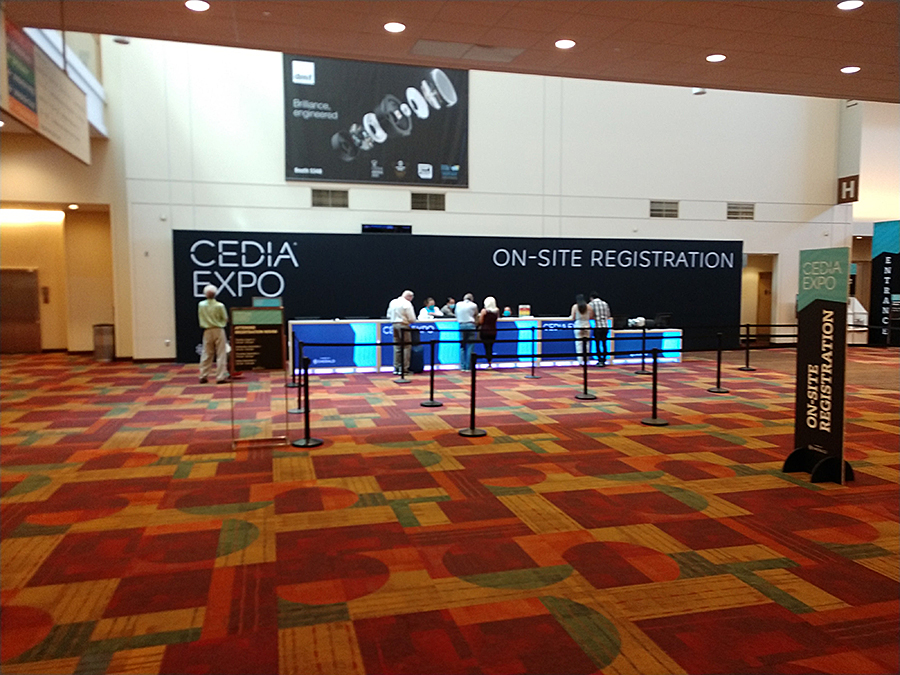 So there was an element of pent-up demand for getting face time with friends and colleagues. Also, with trade shows you get big-glitzy booths with dramatic product displays, live demonstrations, and the opportunity to go hands-on with the gear you may be considering adding to your roster of products offered. Again, these factors are all hard to replicate in a virtual world. Clicking on an image in the cloud is just not the same as clicking a button on a device on the shelf in front of you IRL.
The Restorative Effects of…
Man is a social animal. As such, the many opportunities a trade show provides for people to clink drink glasses with friends at a cocktail party, share stories over a delicious restaurant meal, or to just be with other humans is a valuable part of the experience. There is something to be said for the restorative effects of a good friend and a good joke.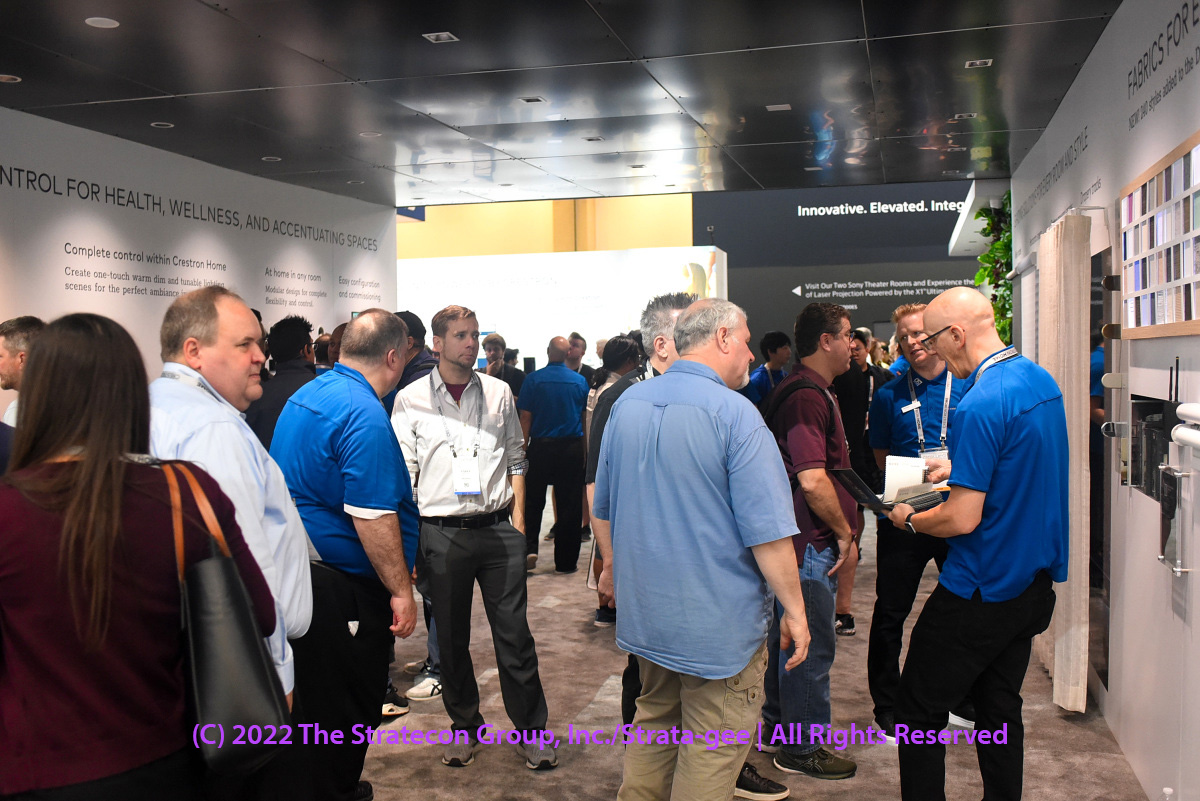 Well done CEDIA Expo 2022 – on to 2023!
See more about Emerald Exposition, the owner of the CEDIA Expo 2022 at emeraldx.com.