Finally, after two years without a real show – absolutely no show in 2020, and a very tiny one in 2021 – the industry comes together again for its one big show of the year – the CEDIA Expo 2022. Although not technically post-COVID, at least the situation is improving to the point where the world is beginning a return to something that approaches normal. And that brings us to now, the relaunching of live in-person events like the CEDIA Expo in Dallas, TX. But what can you expect if you head to Dallas and Expo?
See what to expect in Dallas at CEDIA 2022…
They say that everything is bigger in Texas. But is that true? Depending on how you look at it, it may be true of this year's Expo…or it may not be true.
As many Strata-gee readers know, CEDIA Expo is not owned by CEDIA the trade association – rather it is owned by Emerald Expositions. Emerald, one of the largest producers of B2B trade events in the U.S., purchased the event from the trade association back in 2017 and licensed the CEDIA trademark to keep the name.
More Robust, Depending on What You're Comparing With
Last year, in year two of COVID, Emerald announced their intentions to restart the event. However, in the weeks leading up to the planned Expo, COVID infections began to spike and exhibitors began pulling out of the event. As Strata-gee dutifully reported in a post that has gone on to be our most read post ever, by the time the event started something like 200 exhibitors had pulled out, and many thought Emerald should cancel the event.
But Emerald did not cancel it and the show did go forward attracting a total of just 1,400 attendees according to a report by Emerald. This year promises to be a much more robust event. However, I have uncovered some evidence to suggest it will not be as robust a "normal" Expo as compared to pre-COVID times. Still, it should blow the doors off last year's version – a low bar, I know.
A 'Normal' CEDIA Expo Looks Like What?
So what was a "normal" Expo show in the past? The biggest CEDIA Expo ever was back in 2006 when almost 30,000 attendees showed up (okay 29,000, I rounded up). However, after the recession of 2008/2009 hit, those numbers dropped drastically, hitting a low point of just 16,900 in 2012.
In more recent times over the last few years, the number of attendees has consistently hovered around 20,000, plus or minus.
In terms of the number of exhibitors, the biggest year on record was 2006 when there were a total of 600 exhibitors (there is no data from 2007). However, in 2009 the number of exhibitors dropped to just 400, the lowest number ever, until 2021 – which saw just 76 booths. In general, over the last few pre-COVID years, there were normally around 500 exhibitors.
What We Know Now
So it is unlikely that this year we will see either of those record pre-COVID numbers for attendance or exhibitors. And while Emerald has not released any preliminary data on registrations for this year's event, I have been able to obtain a few data points that suggest this year will be more modest – again as compared to pre-COVID norms.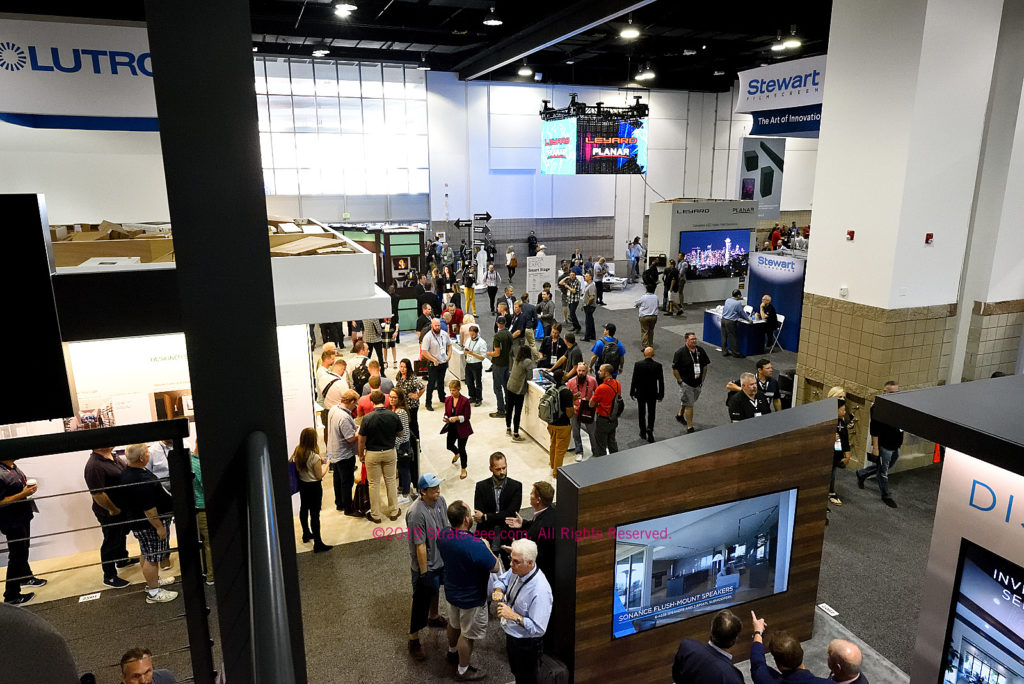 First, the list of members of the media who will attend this event is down by about 25%-30% or so. While I have no data on how this figure specifically correlates with general attendance levels, it seems likely that it would track it.
Second, it looks like education sign-ups may be off as well. In one case it looked to be about the same 20%-30% range or so.
Third, one number that is rock solid is the number of exhibitors this year, and that fact tells it's own tale. As of Tuesday, September 27, 2022, the exhibitor count totaled 332. By the way, that is the number of exhibitors, not the number of booths. Many large companies list their brands separately but all are displayed in one booth.
That represents a decline of -33.6% as compared to the pre-COVID norm of 500 exhibitors. While there may be some late sign-ups, this is probably pretty close to the final number. Even Emerald is promoting the number of exhibitors as "300+ exhibitors" on the Expo website.
That's Not Great, But It's Not a Disaster
If those numbers bear out, then I would suggest that it's not so bad. Remember, these figures are calculated compared to pre-COVID times. After an event as impactful and cataclysmic as COVID-19, it is logical to assume that it would take a couple of years to regain the full support and event attendance of the entire industry as existed in pre-COVID times.
If we follow through with our estimates, it is quite possible that attendance could be in the 14,000-16,000 range. It could even be lower. I've had a few industry executives suggest it could even end up with fewer than 10,000 attendees.
But even if attendance came in of our calculation at 14,000, that would be ten times the attendance of Expo 2021.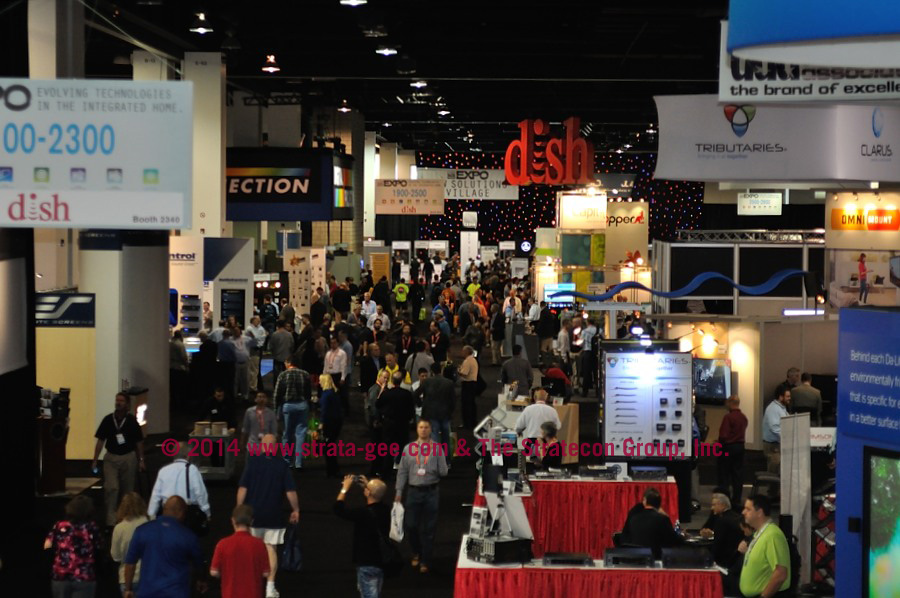 What Else We Know
We know that there is a fabulous collection of some of the top brands in custom integration exhibiting this year at CEDIA Expo. Just one example: the return of Crestron to the show – its first time on the Expo floor since 2016 with a large booth…and the first time showing a wide range of residential solutions from their Crestron Home division.
But Crestron is just one of 332 unique, compelling exhibitor stories on display at CEDIA Expo 2022.
I'll See You at CEDIA Expo 2022!
There is a full complement of panel discussions and seminars on the Smart Stage. CEDIA – the trade association – has assembled an impressive roster of fresh education and training content – thanks in part to a whole new association management and a new head of education.
So if you're like me, you'll head to Dallas and take in CEDIA Expo 2022. I'll see you there!
Learn more by visiting cediaexpo.com.