<February 22, 2012> Dealerscope reported on its website today that Signeo, the company that markets primarily headphone products under the brand Soul by Ludacris or "Soul," has filed a trademark lawsuit against Sol Republic, Inc. who markets primarily headphone products under the brand "Sol." At the root of the case is consumer confusion over the marketing of competing products that are similar in design and price containing one word brands…that are pronounced phonetically to sound identical.
Scheduled to be heard in the U.S. 9th District Court in San Jose, CA, to our knowledge neither side has issued any type of formal press release outlining their case. But as the Dealerscope article noted, Sol Republic has put up a special website speaking out against Signeo and Bob Bonefant.
We are Sol Republic…
Located at "www.wearesolrepublic.com" the site is likely to be confusing to consumers whom we suspect know nothing about the legal challenge. Seeking to enlist the support of those who view the website, the webpage boldly proclaims "Signeo and Bob Bonefant, makers of Soul by Ludadris headphones, are trying to take SOL REPUBLIC down. Share this Statement to support SOL REPUBLIC."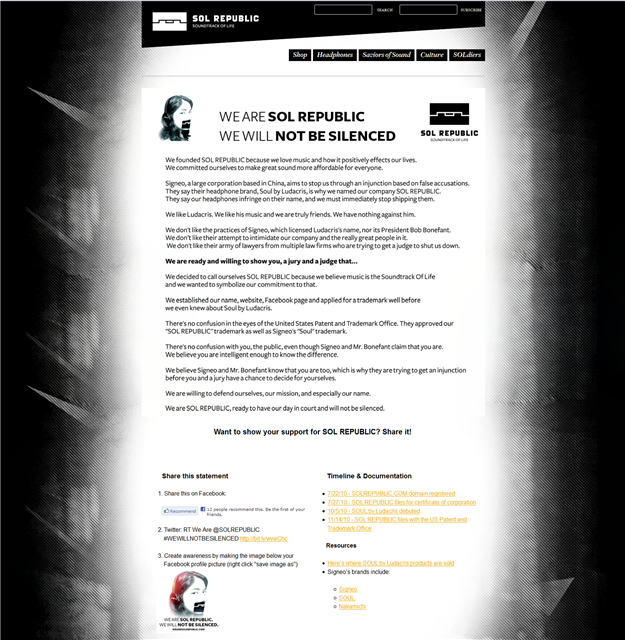 As of 7:00PM EST on February 22, there were 20 postings at the Twitter hashtag #wewillnotbesilenced, three of which were from Sol Republic. There were multiple postings by some of the individuals. Most posts contained no specific comments. Some, like that of @kiddxdynamite were a little more energetic, saying, "Bob Bonefant can kiss my ass. Make him kiss yours too by helping @solerepublic."
High stakes game…
The stakes are high. Signeo has filed a motion requesting a temporary injunction that would force Sol Republic to immediately stop selling products bearing the SOL brand. Ultimately, if Signeo prevails, SOL may be forced to pay Signeo damages as a result of the infringement as well as be blocked from ever using the brand in the future.
For its part, in its response to the initial complaint Sol Republic either denied outright, or said it lacked sufficient knowledge or information to address Signeo's claims. Sol Republic also filed a counterclaim that challenged the validity of Signeo's filing with the United States Patent and Trademark Office (USPTO) registering the "Soul" trademark. In fact, Sol Republic alleged that Signeo's actions in its filing "constitute fraud on the USPTO, thereby invalidating the SOUL Registration."
Some ugly allegations…
The court filings contain a lot of ugly allegations and, in a way, describe a sort of "family" squabble. Bob Bonefant, Chief Revenue Officer of Signeo was once a consultant to Monster Cable (now Monster, Inc.) where he knew Head Monster Noel Lee and met Lee's son Kevin Lee, the Little Monster. Kevin Lee is one of the founders of Sol Republic.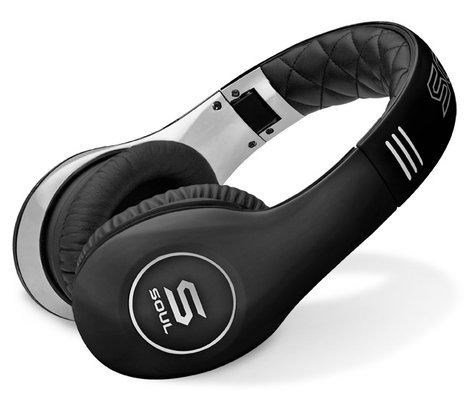 Bonefant said in court filings that Lee, knowing of Bonefant's connection with Soul, had told him in 2009 that if Soul was "successful at further buildup of the SOUL brand, he might try to trademark 'SOL' and sell a competing line of electronics." Bonefant said he warned Lee at that time that such a move "would create confusion." Bonefant's filing went on to describe several instances of alleged market and industry confusion surrounding the competing SOUL and SOL branded products.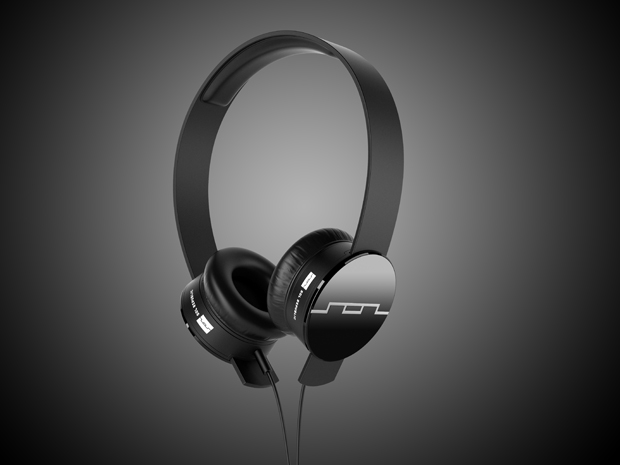 'I do not recall…'
Filings from Sol Republic in response included a statement from Kevin Lee in which he stated that "I do not recall ever speaking with him [Bonefant] about my plans for my new company…" Lee went on to say that he did not recall Bonefant ever telling him about SOUL or any possible confusion surrounding Lee's use of SOL.
Lee then laid out a long and somewhat convoluted explanation as to how the Sol Republic brand name came into being. Ultimately, Lee said Sol was an acronym for "Soundtrack of Life."
Sol Republic turns to dealers…
Lee also presented an email from Noah Herschmann of eBay in which Herschmann stated, "It is my strong opinion that the SOL and the Soul by Ludacris brand names are entirely different and present no risk of customer confusion."
This theme was picked up by Sol Republic's President and Chief Operating Officer Scott Hix who additionally provided emails apparently solicited from well known retailer Bob Cole, President of World Wide Stereo and Rob Standley, Chief Operating Officer and Director of Sales and Merchandising of Vann's, Inc. Both of these retailers are active with the Pro Group, a point Sol Republic highlighted in their filings.
Dealers say no confusion…
Cole's email states, "Scott, I wanted to respond to our conversation by assuring you that at no time has there ever been any confusion among my staff between the identity of Sol Republic and Soul by Ludicrous [sic]. We do business with both and its, well, ludicrous to thing [sic] otherwise."
"Regarding the Sol Republic and Soul by Ludacris positioning in the market, our staff is clear on the two brand's position and story," Vann's Standley said in his email to Hix. "They are differentiated and the 'Sol' vs. 'Soul' in the respective names is no more confusing than any other word used in the english [sic] language."
 Staff's not confused…how about consumers?…
It is interesting to note that both the Cole and Standley emails only specifically address the issue of staff confusion – not consumer confusion which appears to be the primary concern of Signeo. It is also interesting that Sol Republic included their comments by reprinting their emails, not by incorporating any legal "declaration" or affidavit as is usually the case of someone offering sworn testimony.
The ALERT attempted to contact both Cole and Standley to ask about their statements, however calls were not returned by the time this article was written. We also reached out to both sides of this dispute to obtain additional comments.
Soul by Ludacris speaks with the ALERT…
We did not receive a response from Sol Republic or their public relations contact person by the time this story was written. However, Signeo's lead attorney Lan Kennedy-Davis of Lake Mary, Florida-based Davis & Kennedy, P.A. did return our call.
We asked Lan [rhymes with Don] Kennedy-Davis why there were no public press releases.
"It was not our intention to try this case in the public forum," Kennedy-Davis said. "In fact, we tried to resolve it privately, but they wouldn't participate."
It's clear cut…
Signeo, Kennedy-Davis tells us, has a clear cut case. They were awarded the trademark for Soul and have been using it since the early 1990's. NOTE:  We can tell you from personal experience, the law is largely governed by doctrine of first use, that is to say the winner in any trademark dispute is the party that can demonstrate they've been using it the longest.
On top of this, as Kennedy-Davis pointed out, Sol Republic has only offered weak excuses and vague explanations to try and support their case. Even the use of the dealer's emails, in Signeo's mind is suspect.
"It really is just hearsay," Kennedy-Davis told us. "Those weren't sworn statements, they were copies of emails."
Were dealer statements 'induced'?…
Signeo's attorney went on to tell us that they have reason to believe that those statements may have been improperly "induced." We'll want to stay tuned for more information on this when its available.
The ALERT also contacted Dave Workman, Executive Director and Chief Operating Officer of the Pro Group which has a group deal with each of these vendors. Workman made it clear that he did not want to get put in the middle between two of his vendors.
"We as Pro Group have very important relationships with both organizations," Workman told us. "As far as we're concerned, this is something for them to work out."
Clock is ticking, Tuesday is the day…
Kennedy-Davis told us that the court hearing on the injunction takes place this coming Tuesday, barring any unforeseen changes. Most attorney's will tell you obtaining an injunction has a high threshold of proof due to the potentially large economic impact on the defendant.
So how is Signeo's attorney feeling about Tuesday's court hearing?
"We feel that our motion for a preliminary injunction is well supported in law and in fact," Kennedy-Davis said. "We believe that the court will agree with us and we will prevail. We needed to do this for the consumers, to stop the rampant confusion at all levels."