High-end specialty audio products maker Bryston announced today that its BR-20 Preamplifier/Bit-Perfect High-Resolution Streamer is now Roon Ready certified. This is a move that blends some of the finest audio and streaming technology with an enhanced music catalog interface that is sure to please Bryston users.
See more on the Bryston BR-20 and Roon
A common trait of aficionados of high-performance, high-end gear is that they tend to be music lovers, and Roon is a unique service designed to optimize the experience of listening to – and perhaps more importantly, enjoying – music that can best be appreciated by the most passionate music fans. When coupled with Bryston's superlative BR-20 preamp/streamer, users are really primed for a special listening experience.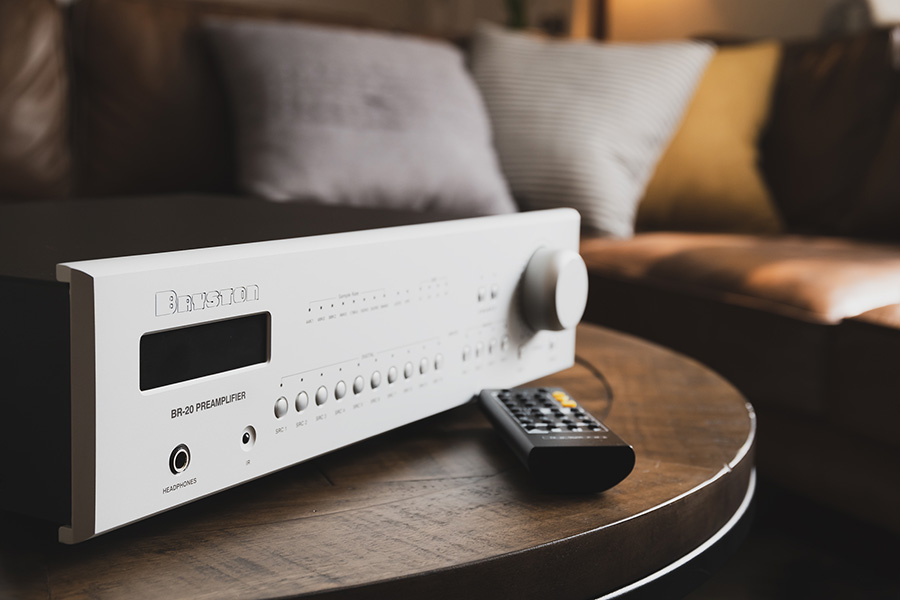 Bryston is excited to enhance the user experience of the BR-20 by offering access to Roon functionality. The BR-20 delivers performance unlike any other audiophile preamplifier/streamer, and the story becomes even more compelling with the addition of Roon certification.

Dave Kakenmaster, Bryston Director of Sales, U.S.
Are You in Tune with Roon?
For those who are not familiar with Roon, I suggest you check out their website, Roon Labs, which gives you a fuller picture of what they bring to the table. In a nutshell, Roon has created an interface that facilitates the way your music content is organized, browsed, and listened to.
With Bryston's BR-20, the company's engineers have raised the bar in terms of the product's superlative audio circuitry, flexible streaming options, and high-performance sound quality. And Roon's engineers have optimized the "human engineering" with a deeper understanding of users to offer a more impactful user interface that better engages them and delivers a more thrilling listening experience.
Let's Go Surfing Now!
As Bryston notes in their announcement, with Roon, users get "Artist photos, credits, bios, reviews, lyrics, tour dates, and composers [that] are located automatically, then interconnected by links to build a surfable digital magazine."
The BR-20 automatically discovers and connects to Roon with no special setup or configuration steps necessary by the user. This makes it super simple to start enjoying the Roon-upgraded user experience straight away.
Already Own a BR-20? Here's What to Do
All newly purchased BR-20s are Roon Ready out of the box. For those readers who already own a BR-20, there is a simple firmware upgrade available that will add this capability for free. Users simply follow menu prompts to upgrade their firmware.
Questions about this process? Reach out to jamestanner@bryston.com for more info on the upgrade process.
Learn more about the Bryston BR-20 or any of their products by visiting: bryston.com.