Group Says Deal is Just the Beginning

Bravas Group, a cooperative of integrators aggregated by Paul Starkey and Steve Firszt of VITAL MGMT, was first put together as part of VITAL MGMT's consulting practice helping member companies better organize their operations, improve their financial performance, and drive greater profitability. Ultimately, the group's fifteen members coalesced into one widely-spread unified organization, with over-arching centralized management and plans for the group to be packaged and sold.
Now, in a deal said to be valued at $75 million, Bravas Group has been sold to Presidio Investors, a private equity investment company with offices in San Francisco, CA and Austin, TX.
See more on the Bravas – Presidio deal…
For a period of nearly two years now, VITAL MGMT has been working with the Bravas Group members – first to improve their performance, then to unify their platform. The goal of unifying their platform was to drive the organization to the point where they could sell the group – or otherwise attract equity investment.
After successfully getting all members on the same platform, the group then worked to standardize all operations and actions – getting one step closer to a unified entity. In the furtherance of that goal, they put in place a group management structure that was charged with directing the entire organization.
Interesting Deal Structure
Total revenue of Bravas Group is said to be around $75 million, according to well-placed sources. If accurate, that makes this sale to Presidio a "1 times revenues" transaction. Presidio is said to have structured this deal such that current owners were received a modest initial payment towards the buyout of their individual companies, with a bigger payday yet to come in a few short years down the road – most likely as part of some future event, such as a public offering or resale of the organization. This structure likely ensures that the owners will stay actively engaged with their businesses – at least until the day that future event arrives.
Strata-gee has also learned that both Starkey and Firszt will remain engaged with the group as the point men in the process of finding more potential integrators to fill out the group's national profile.
That Bravas Group management team consists of:
Ryan Anderson of Elevated Electronics (Kansas City, KS) is Chief Executive Officer (CEO)
Jay Vandermyde of J.J. Orion (Minneapolis, MN) is Chief Operating Officer (COO)
Sean Weiner of Starr Systems Design (Baltimore, MD) is Chief Technical Officer (CTO)
An outside Chief Financial Officer and Chief Marketing Officer have been hired as well
With a total of fifteen members spread throughout the U.S. the group aspires to be a national entity, but has a ways to go to get there. At the moment, the organization has no members in key markets such as New York City, Chicago, Los Angeles, Miami, Boston and more. But I've learned that filling in the map is definitely their top priority.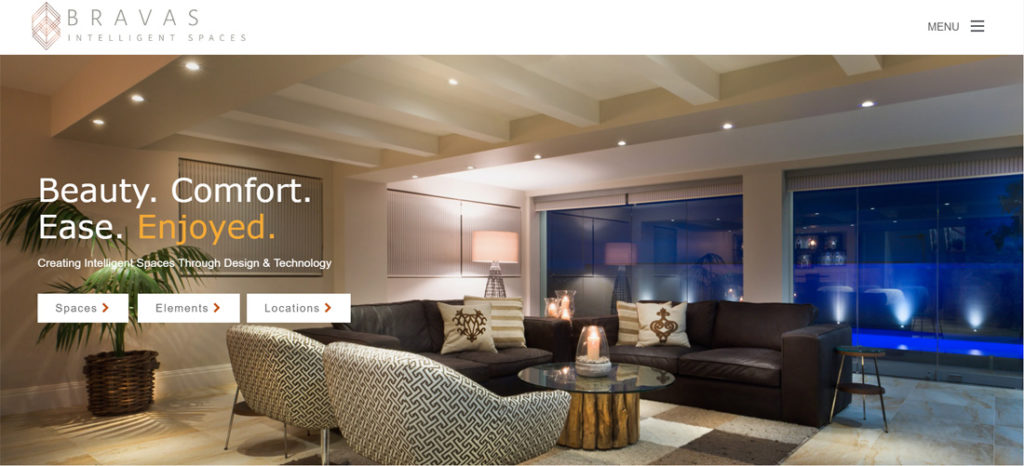 Current Members and Locations are:
Audio Dimensions – Little Rock AR and Oklahoma City, OK
The Homeworks Group – San Francisco, CA
Spectrum Technology Integrators – Boca Raton, FL
Audio Intersection – Atlanta & Canton, GA
Digital Interiors – Alpharetta, GA
Digitech Custom Audio and Video System Integration Specialists – Indianapolis, IN
Elevated Electronics – Kansas City, KS
Starr Systems – Baltimore, MD
J.J. Orion – Minneapolis, MN
Audio Video Hi-Fi Sales – Cherry Hill, NJ
Imagine Audio Video Inc. – Nashville, TN
Smart Systems – Dallas, TX
Audio Video Innovations – Dallas, TX
Home Theater Technologies – Fort Worth, TX
SES Design Group – Houston, TX
The Plan is to Drive 'Scale'
New owner Presidio Investors intends to further invest funds to acquire more integrators to "scale" the business and become a true national entity. According to a source, this "investment platform" being provided by Presidio will drive growth as the group continues to expand nationally. They also feel that the larger the organization becomes, the more market share they'll gain, driving both revenues and earnings.
The custom integration industry is an incredibly fragmented industry, with perhaps as many as 20,000 mostly smallish local custom integrators serving a mostly local geographic area. This reality has led many to consider some kind of acquisition "rollup" strategy to create a dominant national force. Others have tried this kind of rollup only to end up failing.
Others Have Tried…and Failed; Can Bravas Succeed?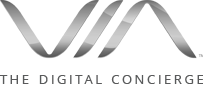 One of the best known examples of this type of rollup in our industry was Via International. Launched in 2013, Via had six very prominent integration companies at its core. Over the next two years or so, the company grew to a total of 19 offices in 8 states. Via even earned a prominent listing on the CE Pro Top 100 Integrator list (#4) one year. Then it all came tumbling down and just two years later, Via was forced to cease all operations by late 2015.
So why will Bravas succeed where others have failed? First, according to a source, Bravas believes they will succeed because they completed the "hard work" of unifying their platforms, systems, accounting and management all in advance of the rollup. This saves them from a lot of potential post-deal execution errors and management inconsistencies/fog out of the gate. And second, they believe they have a major strategic advantage with their investment platform already in place to further drive the scale of the organization with future acquisitions financed by Presidio. In their minds, this is unlike any other known rollup effort in the past.
Presidio Investors – A Bit of an Unknown
Presidio Investors of San Francisco and Austin, is a bit of an unknown entity in technology. The company says it's investment focus is: "Buyouts and structured growth investments in leading lower middle market companies."
On its website (Presidio Investors), the firm lists their target deal profile as:
Total enterprise value of less than $150 million
Organizations with revenues in the $10-200 million range
Earnings, or EBITDA, of $3-20 million
"Primarily control buyouts."
They seek to invest $15-40 million – a number they went well over in this case.
Appears to be No Consumer Technology Experience
Scanning their website, I find virtually no reference to technology investments, other than listing "IT and information services" under the "Business Services" in their target segment areas to invest in. Of the other two targeted business segments for investment, the one most representative of this deal is "Consumer Services." Under this segment, Presidio lists "Healthcare services; Media and gaming; Travel and leisure; and Education services."
Under "Partner Companies," Presidio lists 11 companies…none in consumer technology or consumer technology services. So this investment into Bravas appears to be a bit of a departure for them.
Presidio's Characteristics of Targeted Opportunity
However, under the "Characteristics" table on their investment profile page, you get a sense of why Presidio felt this transaction fit their goals. Below is what they listed as the desired characteristics of a target opportunity:
Businesses poised for technology change or transitioning to scalable business models
Strong customer relationships, and defensible competitive positions
Potential for multiple expansion through M&A
Superior Return on Investment
Potential for operational improvements
Past revenue growth and strong macro tailwinds
See more about Bravas Group by visiting: bravas.com.
Learn all about Presidio Investors at: presidioinvestors.com.