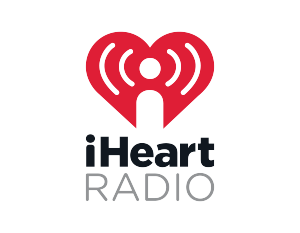 Bluesound, a line of high performance wireless multi-room music components offered by specialty supplier Lenbrook America, announced this week that it has added iHeartRadio to the list of streaming services its line offers. iHeartRadio, one of the more popular Internet radio solutions, joins a growing list of cloud-based music services offered by the industry's first high performance wireless multi-room system.
See more about this announcement from Bluesound…
Launched initially in 2013, Bluesound sought to offer a better solution for today's digital native user – providing an app driven, multi-room wireless music system that was better performing and better sounding than the typical mp3 spewing alternative. In fact, Bluesound claims to be the first such system that fully supported hi-res audio.
Strata-gee was at the initial launch of Bluesound, and the significance of a better quality, higher profit-generating solution targeted at the specialty A/V retailer seemed like a great idea. Before Bluesound, there was no specialty solution that offered the specialty channel the opportunity to better accommodate today's discerning digital consumer with a differentiated, better sounding product that played to the strengths of the specialty A/V retailer.
An Expanding List
Now other players have entered this market such as HEOS by Denon, Bose, Definitive Technology, as well as others. However, Bluesound is unique in that they have created their own software operating system or eco-system called BlueOS.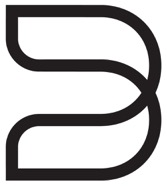 With the addition of iHeartRadio, Bluesound's list of supported services is getting quite extensive. According to Bluesound, they now supports these streaming services: WiMP, Rdio, Slacker, Qobuz, JUKE, Deezer, Rhapsody, Murfie, Napster, Spotify, TuneIn, and TIDAL. And Bluesound also supports these HD download services: HDTracks, HighResAudio, and Qobuz. And, don't forget the newly added iHeartRadio.
"We are committed to being available everywhere our listeners are with the products and services they expect," said Michele Laven, President of Business Development and Partnerships at iHeartMedia. "The Bluesound wireless music platform offers superb sound quality and is a perfect fit for iHeartRadio – we are excited to reach even more music lovers with this new integration."

Bluesound Vault and Node
Love Radio? You'll Love iHeartRadio
The unique iHeartRadio platform allows users from anywhere in the country to tune in to their favorite live radio broadcasts, as well as custom-curated stations no matter where they may be. According to the Bluesound announcement, iHeartRadio has a library of "millions of songs and thousands of live radio stations from coast-to-coast."
iHeartRadio has 245 million monthly listeners and it says it has the largest reach of any radio or television outlet in America. It serves over 150 markets through 859 owned radio stations. You can listen to iHeartRadio over AM/FM, HD digital radio, satellite radio, or on the Internet at iHeartRadio.com.
"We are thrilled about this new integration with iHeartRadio, which gives Bluesound users more ways to customize their music," said John Banks, Chief Brand Officer of Bluesound. "At Bluesound we're committed to offering the best possible multi-room music experience through partnerships with high-quality streaming services, and we believe that iHeartRadio will be a big hit with our customers in the U.S."
Bluesound customers can immediately add iHeartRadio by upgrading their BluOS system and Bluesound Controller Apps today at www.bluesound.com/downloads.
Learn more about Bluesound products at: www.bluesound.com.