<May 16, 2012> The news out of Best Buy Stores, Inc. continues to be ugly. Earlier this week, we learned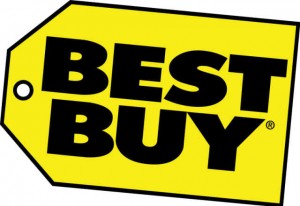 that the board investigation into the unseemly Brian Dunn affair has taken an unexpected turn, resulting in Best Buy founder and board chairman Richard Schulze being forced out of his own company. And yet, some market analysts are celebrating. Why?Best Buy's latest bad run seemed to shift into overdrive this past March when the company announced it had booked a net loss of $1.7 billion in the previous fiscal year. In conjunction with this announcement – and in an apparent attempt to make it look as though management had things under control – CEO Brian Dunn announced a major reorganization that would close several of its "big-box" electronics superstores, cut hundreds of corporate staff, and expand its network of smaller footprint (and more profitable) mobile electronics locations…all in a bid to cut something like $800 million in company overhead.
Dunn's reorganization…
Dunn appeared to be in charge and conveyed an air of calm confidence. Yet within days of this dramatic announcement, news began to leak out about Dunn's exit from the company. And even this story…not wholly unexpected, given the company's poor financial performance…continued to evolve. First we were told simply that Dunn was pursuing new opportunities – a common euphemism when corporate managers are forced out.
But then the story turned again – this time into unforeseen territory, with ominous overtones. The board let it be known that it had launched an investigation into Dunn, who was said to have possibly engaged in an inappropriate relationship with a female subordinate…and also perhaps also misused company resources as part of this situation.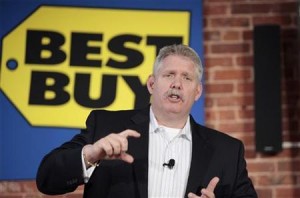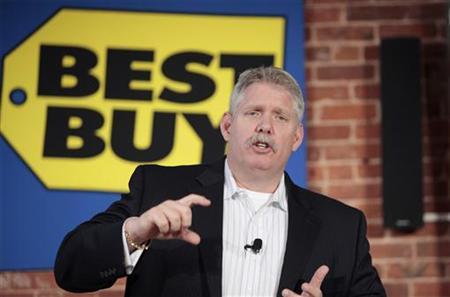 Just friends…
Dunn and the female subordinate both maintained that the relationship was nothing more than a personal friendship and did not veer into the romantic. But the media and most analysts did not seem to buy the friendship description.
Details uncovered by the investigation showed some unquestionably inappropriate facts. For example, during two trips abroad, one four-day trip and one five-day trip – Dunn contacted the employee via his cell phone a total of 224 times – calling her 33 times, texting her 149 messages, and sending her 42 picture- or video-messages.
A special relationship…
The young lady involved was said to have made no attempt to cover up the relationship – proudly proclaiming her "special" relationship with the company CEO. This reality, a violation of company policy, caused extreme consternation amongst her co-workers and made her virtually unmanageable by her direct supervisor.
A violation – from the founder…
After all was said and done, the board's inquiry determined that while Dunn had acted in an unprofessional and inappropriate manner, and had violated company policy. But the outside firm hired by Best Buy's board to investigate the matter concluded he had not in fact misused company resources to pursue the relationship.
But in yet another turn of events, the board discovered that chairman Schulze had been aware of the matter for months – apparently tipped off by another employee. And in a stunning dereliction of duty as a corporate overseer – failed to report the matter to the board…or even to the company's human resources department for that matter.
"I confronted him with the allegations (which he denied), told him his conduct was totally unacceptable and contrary to Best Buy's policies and everything I, and the company, stand for," Schulze said in a statement this past Monday. "I understand and accept the findings."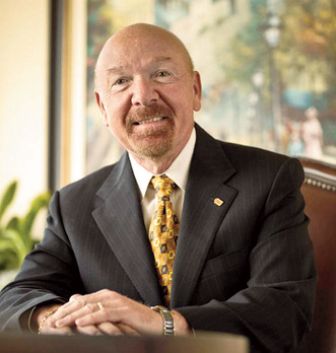 Founder follows Dunn out the door…
And so Schulze will leave leave his chairmanship when his term expires June 13th. The board will award Schulze an honorary title of chairman emeritus – a largely ceremonial title with no real operational authority. Of course Schulze, as creator of the once wildly successful Best Buy stores, will remain influential with members of the board and company management. But most likely his era will be in the company's rear-view mirror.
Best Buy board member Hatim Tyabiji – head of the boards audit committee – will take over Schulze's chairmanship. Tyabiji is also CEO of Bytemobile, Inc., a provider of video management systems for mobile network operators.
Analysts applaud the board's actions…
Some industry and financial analysts have applauded the board's decision to force out Schulze. Their thinking? A purge of "old-school" Best Buy managers will better position the company to break free of his history and pursue new, more profitable opportunities.
"Schulze has been influential in building the business from the beginning," R.J. Hottovy, a Morningstar analyst told the New York Times. "That said, the company has struggled to keep its relevance in today's consumer electronics retail environment."
Hottovy went on to suggest that this change may position the company to launch a "fresh start." It may also better position the company as a takeover candidate.
A big deal…
Janney Capital Markets analyst David Strasser told Forbes: "This is a big deal. This makes the decision about who the new CEO is even more critical to the company. Now there will be no 'Old School' decision makers in charge. This makes the job opening, which we already thought to be one of the more attractive and potentially lucrative jobs in the US, even more appealing, as the new CEO will come in with complete control over the company."
Dunn, who has continually refused to discuss the matter with the media, will receive a severance package worth a total of $6.6 million. This package includes a bonus of $1.1 million, stock grants of $2.5 million, a severance payment of $2.9 million, and another $100,000 or so of unused vacation time.
While some may consider this an overly generous package given the poor company – and personal – performance. It is nonetheless a rather ignominious end to a 28-year career with the company.