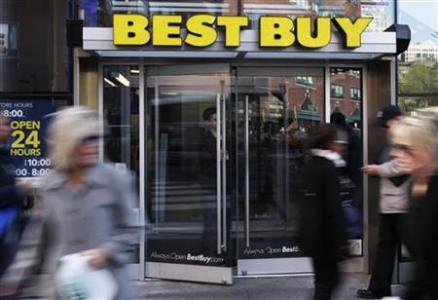 <April 11, 2012> Best Buy Company's abrupt announcement on Tuesday morning that CEO Brian Dunn, a 28-year veteran of the nation's top electronics retailer, was leaving the company effective immediately, caught industry and financial analysts by surprise. No one saw it coming although in view of Best Buy's dismal financial performance, the company's explanation that it needed new leadership to forge a new strategic direction for the company seemed to ring true.
But on Wednesday, the story took an abrupt and bizarre turn as the company changed its story telling the press that Dunne had resigned during an investigation by the board into reported allegations of personal misconduct. Steadfastly refusing to supply any specific details as to just exactly what type of misconduct Dunn was being investigated for – the news hit the media like wildfire.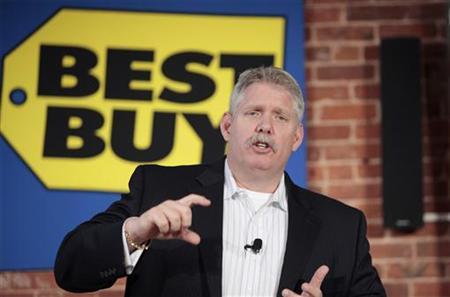 Issues related to 'personal conduct'…
"Certain issues were brought to the board's attention regarding Mr. Dunne's personal conduct, unrelated to the company's operations or financial controls, and an audit committee investigation was initiated," Claire Koeneman, an external spokeswoman for Best Buy, told the media. "Prior to the completion of the investigation, Mr. Dunn chose to resign."
But apparently, Dunn's resignation has not prompted the board to cease its investigation.
"Brian's resignation certainly had an effect on the investigation, but the investigation remains open," said Greg Hitt, a spokesman for Best Buy's board. "The board is still looking into these issues and the investigation has not been closed."
Dunn's side still untold…
So far, other than a few prepared statements attributed to Dunne in Best Buy press releases, no one in the media has succeeded in getting Dunn's side of the story.
"I have enjoyed every one of my 28 years with this company and I leave it today in position for a strong future," Dunn said in a Best Buy release.
Well, those last three years of his tenure had to be trying. Best Buy's stock has fallen 35% since June 23, 2009 – the day before Dunn took over as CEO, according to a report by Bloomberg News Service.
Brutal results…
And as several reports noted, the last couple of holiday seasons have been brutal for the company. During the 2011 holiday season, Best Buy's same-store sales dropped 2.4% in the quarter ending March 3rd. And this came after the company ramped up bigger discounts and free shipping to drive sales and avoid another disappointment like the dismal 2010 holiday shopping season.
In fact, the company has struggled with declines in same-store sales in six of the last seven fiscal quarters according to a report by Thomson Reuters. No matter how much tinkering Dunn applied to the Best Buy formula, results just seemed stalled as many analyst say the company has become a showroom for Amazon.com.
First loss in decades…
In the last fiscal year reported just recently, the company announced it had lost $1.23 billion on a sales increase of less than 1%. It was the first annual loss reported by the company in more than two decades.
In the same report, then-CEO Dunn announced plans to restructure the company, including closing at least 50 of their super-sized stores, lay off 400 employees, and open hundreds of its smaller Best Buy Mobile stores.
"I hate to be rude, but I think he (Dunn) was doing a terrible job," Michael Pachter, an analyst at Wedbush Securities told Reuters. "This is a company that had a sales guy in charge, and I just don't think they are well positioned to deal with the onslaught from the Internet."
"They have a big disadvantage to the Internet retailers because they have a big cost structure," Pachter continued. "So they need a guy who can fix that rather than trying to sell more stuff."
Mikan can…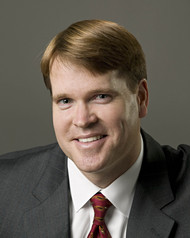 The man the company has selected for the job, at least on an interim basis, is board member G. Mike Mikan (pictured at right). While the company has commenced a search for a replacement for Dunn, Mikan has taken over the role. The board has said Mikan is also one of the candidates being considered for the role permanently as well.
Mikan's background was most recently as the head of a private equity fund. However, prior to that, Mikan was an executive vice president and chief financial officer of UnitedHealth Group. Mikan has been on Best Buy's board of directors since 2008.
The terms of Dunn's resignation are still being negotiated, the company said today. The company will end up reporting the final package in an SEC filing sometime in the near future, as well as the agreement with new interim-CEO Mikan.