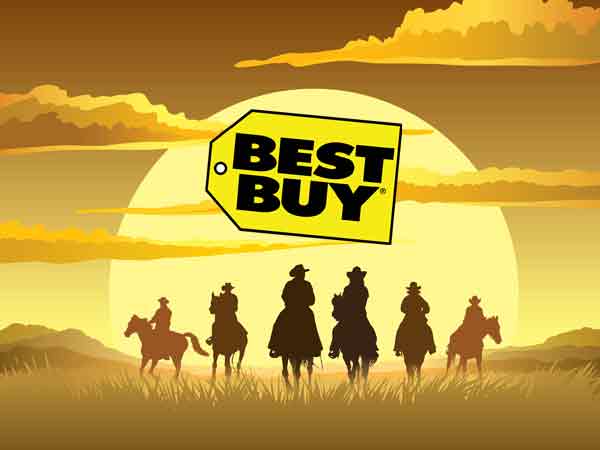 Bloomberg News reported on Monday that the Best Buy Co. board of directors has received a letter with an offer from company founder and former chairman Richard Schulze to acquire all outstanding shares of the company stock and take it private. Schulze is said to have the support of at least two private equity companies and an investment bank that is confident it can arrange adequate financing. Schulze also says several former Best Buy executives are interested in joining him in the process of reinvigorating the company.
Analysts are skeptical…
Schulze left the company in June after the company's board determined that he had acted inappropriately in privately investigating allegations of a relationship between former CEO Brian Dunn and a female employee without informing the board of his actions or findings. Since Schulze left, there has been much speculation about the former chairman making a play for the company in which he – as owner of 20% of the stock – is the single largest shareholder.
But many analysts are skeptical that Schulze will be able to pull off this deal. In fact, many aren't even convinced that this is a genuine offer…but rather could be simply a ploy to push the board into taking action.
Finally, the stock is a big mover…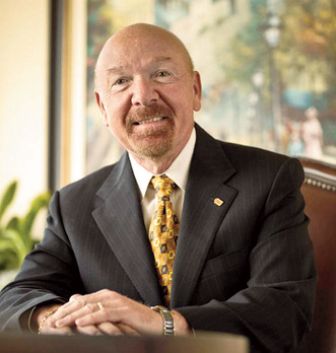 Schulze's letter offers to buy up outstanding shares of Best Buy stock at $24-26 per share…a healthy premium over Friday's closing price of $17.64. In fact, Schulze's offer would be a 36% premium on the low-end and a 47% premium on the high-end. On Monday, Best Buy stock closed up just over 13% to close at $19.99 as one of the markets biggest movers.
As impressive as the Best Buy stock price run-up was today – it still was less than is typically seen in these types of buyout offers. Normally, the market bids up the price to the offer level, or even a little above, in anticipation of a counter-offer, entry of another party, or an offer increase to conclude the deal. So far, the tepid response may indicate that…like the analysts…many investors are unconvinced that Schulze can or will pull off this deal.
Big, big numbers…
The numbers are big. The total price is likely to come in around $8.8 billion making this the largest buyout of an American retailer ever. Previously, the largest retail buyout deal was the $8.4 billion buyout of Toys 'R Us.
Professional skeptics…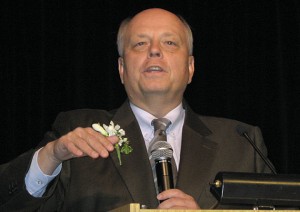 CNBC has been following the story continuously and several of their hosts and guests have suggested that they are skeptical of Schulze pulling off the deal. With the total value of $8.8 billion, Schulze will contribute $1 billion of personal equity while private equity partners will likely contribute another approximately $2-3 billion investment. This leaves Schulze headed to banks for a substantial $4-5 billion loan, if not more.
Schulze says he is being advised by Credit Suisse which is "confident" that it can arrange just such a financing package. However, later in the day Monday a complicating factor arose that may shake Credit Suisse's confidence a little.
Downgraded to junk…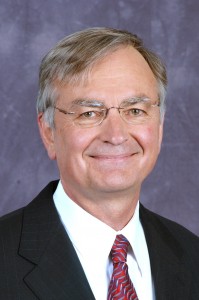 Late on Monday, Fitch Rating announced that it had cut Best Buy's bond rating from BBB to BB+ or to the dreaded "junk" bond status. Fitch has also placed Best Buy on Rating Watch Negative. According to Reuters, this rating takes into account the possibility of Schulze successfully buying the company…but needing an excessive amount of debt in order to get the deal done.
However, Fitch's rating also takes into account the possibility of the company moving forward without a deal with the former company chairman. Best Buy, according to Fitch, already is carrying $2 billion in debt. In addition to this, the company is struggling with comparable store sales declines, declining margins, and increased competitive pressures from online and other retailers. The outlook, at least as far as Fitch is concerned, is bleak with either of the possible company structure scenarios available to it.
"There is no question that now is the moment of truth for Best Buy and that immediate and substantial changes are needed for the company to return to its market-leading ways," Schulze said in a prepared statement. "After assessing all of my options, it is my strong belief that Best Buy's best chance for renewed success is to implement with urgency the necessary changes as a private company."
Better ask nicely…
Under Minnesota law, Schulze is required to gain the approval of the board to allow him to form a potential buyout team and, as such, can not move forward definitively until such approval is granted. Even though he has not reached agreements with potential private equity investors, Schulze assured the board he would be able to do so quickly based on his "initial discussions."
"In addition, I have had discussions with highly regarded former Best Buy senior executives, including Brad Anderson and Allen Lenzmeier, who have expressed an interest in rejoining Best Buy in this context," Schulze told the board.
But, what's the plan?…
What Schulze has not said…is what exactly is his plan? And if he has a great idea on how to save the company, why didn't he implement it when he was chairman of the company only a matter of weeks ago?
One thing that is clear, until Schulze's plan is revealed, many analysts are skeptical of his stated desire to re-assemble a team of past executives to try to turn the company around. Rather, many have suggested that the company needs to look forward and to engage in a fundamental restructuring of the approach to doing business that was originally constructed by the very team Schulze wishes to bring back on board.
Not sincere?…
Finally, some analysts think that the letter from Schulze is a ploy and not sincere. Why? Schulze holds 20% of a company that is widely viewed as slowly crashing. Unloading those shares with any hope of a reasonable return looks pretty impossible at the moment. However, if Schulze can stimulate the board into taking action to re-instill some value in the company – no matter how – then he will be in a much better position for a fruitful harvest of his equity.