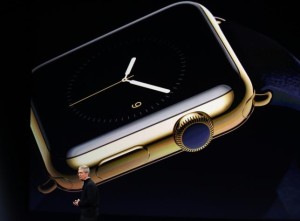 Smarmy smugness notwithstanding, Apple executives must be getting at least a little nervous. As we recently reported, their launch of the new Apple Watch saw a response that was tepid at best. As the press expressed a healthy dose of skepticism, Apple CEO Tim Cook noted with a touch of irony how the press has been wrong on most of the company's launches of many products that went on to dominate their markets. So…talk to the hand.
But is this time – with this product – going to be different for Apple?…
Keep in mind, this is the first new product category expansion under post-Jobs' CEO Tim Cook. Wall Street is watching warily…many holding their breath until sales returns certify the Watch as a home run…or at least a solid "double."
Apple PR has dutifully distributed Watches to several members of the tech press (mine must be lost in the mail) who have taken days or weeks to live with, and fully experience, the Watch. Surely, having the opportunity to spend an extended period of time has won the press over…right?!?! They MUST realize that they can't live without it…don't you think?!?!
The reviews are in…
Well, the reviews are pouring in and they are…well…tepid. Apparently, living with the Apple Watch has NOT been a life changing experience. In fact, one review we saw, made it sound downright annoying with constantly arriving notifications requiring you to constantly pull up your arm to look at it.
The Watch, according to Joshua Topolsky of Bloomberg Business, is "excellent" and "will sell millions" of units. But it is "not life-changing." In fact, he adds, "…it's not essential. Not yet."
Abundant ambivalence…
In a round-up of Watch reviews by Reuters, we found a similar, and consistent, ambivalence. The Wall Street Journal's Geoffrey Fowler declared, "For now, the Apple Watch is for pioneers. I won't pay the $1,000 it would cost for the model I tested, only to see a significant improvement roll in before too long."
Many reviewers pointed to poor battery life and clunky apps as weak points to the Watch. For many of these reviewers, the company's response to these complaints was also frustrating. Apple reps say the watch has an 18-hour battery life. On paper that sounds doable, just recharge every night. But most of us are used to much, much longer watch battery life, months or more.
They'll get better…later…
And to the complaint about apps? Apple reps say, don't worry, they'll eventually get better down the road. Hardly a rousing endorsement.
To be sure reviewers found things to like. Many pointed, for example, to the health apps as actually being useful in prodding them to move more and…believe it or not…actually feel better.
Weakest point? Telling time…
But many point to frustrations. Farhad Manjoo, the New York Times tech reporter – someone who is tech savvy and paid to review the Watch – said it took him three days to figure out how to use the watch. That's "three long, often confusing and frustrating days," Manjoo moaned.
Unlike other Apple products, this is NOT for tech novices. You have to learn how to optimize the product for your style – not an easy or quick thing to do.
Here is an interesting issue, what about using the Watch to keep track of time? Of this, Bloomberg's Topolsky said,"But what about the watch as a timepiece? I've found the experience somewhat inferior to that with a conventional wristwatch…" What's that? A new Watch that is inferior at telling time?
This is because the Watch, we learn, is unreliable – accurate, but unreliable. Likely to save battery life, the watch face only shows when the Watch thinks you're looking at it. So when its motion sensor detects you lifting your arm – the Watch face appears. But as Topolsky noted, this didn't always work. Sometimes, he said, you'd lift your arm up and the face still wouldn't show. And at other times, the clock face would appear…but then immediately disappear.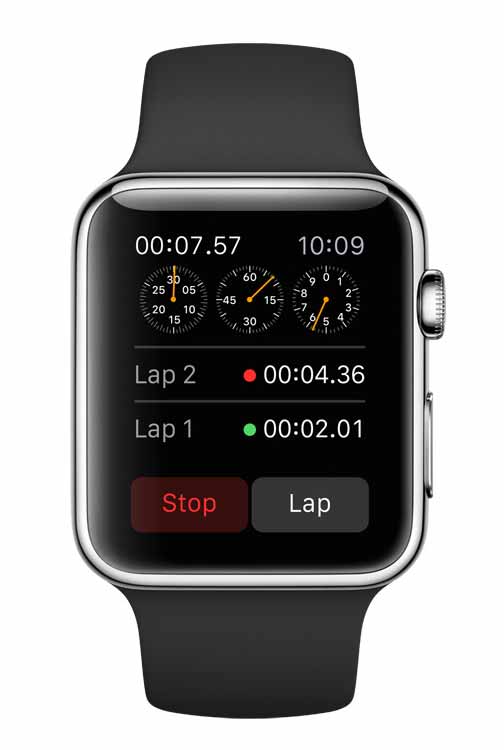 Co-worker consternation…
As a result of this unreliability – you begin to exaggerate your arm movement to try to force the dial face to appear. Couple this with the many notifications from many of the apps, and your co-workers get really tired the constant interruption of seeing you lift your arm to look at your watch as they're trying to meet with you – just to see Twitters recommended people you should follow…grrrrrrr.
Often the apps feel clunky. This can be because they are buggy 1.0 versions bound to be updated. But many times, it isn't actually the app – it's the time it takes for the Watch to pull data up from your phone. Sometimes, it took so long to load data from the phone, that Watch users found it faster to just pull up their iPhone.
Pull out a paper map…
In a report on theverge.com, reviewer Nilay Patel surmised, "There's virtually nothing I can't do faster or better with access to a laptop or a phone except perhaps check the time."
"The maps app, surely the answer to wandering pedestrians' dreams, is so slow it makes me want to pull out my paper Rand McNally," the Journal's Fowler said.
But in one way, this Apple product is different from all other Apple products – it's actually kind of complex. Apple's iconic co-founder Steve Jobs once said, in an oft-repeated quote, "Simplicity is the ultimate sophistication." The company designed products to be intuitive to most humans – no need to read a 200-page owner's manual, just play with the product and you'll naturally figure it out.
Hold on a minute – is there something glimmering in this rubble of ruinous reviews?…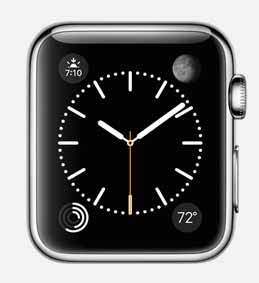 But to be fair, many of these same annoyed, frustrated, complaining reviewers came to the same conclusion – wearable tech, if not the Watch, is going to be big…very big. If you read through the entire review from many of the more thoughtful reviewers…a theme begins to emerge.
After whining about how hard the Watch is to learn – the reviewer begins to learn it. A new recognition takes place – the problem isn't the Watch…the problem is me – I need to learn a whole new way to interact with technology. And once the reviewer gets into the zen of the idea of a new type of relationship and interaction with technology…a light bulb goes off.
It is the #&%?@* smartwatch…
Says the Times' Manjoo: "It was only on Day 4 that I began appreciating the ways in which the elegant $650 computer on my wrist was more than just another screen. By notifying me of digital events as soon as they happened, and letting me act on them instantly, without having to fumble for my phone, the Watch became something like a natural extension of my body – a direct link, in a way that I've never felt before, from the digital world to my brain."
"It is, however, excellent. Apple will sell million of these devices, and many people will love and obsess over them," says Bloomberg's Topolsky. "It is a wonderful component of a big ecosystem that the company has carefully built over many years. It is more seamless and simple than any of its counterparts in the marketplace. It is, without question, the best smartwatch in the world."
Strange summations…
Whew! Are these reviewers manic – swinging from the lowest of lows to the highest of highs? What accounts for these overly positive summations at the end of a review that almost constantly complained?
The first inkling is when the reviewers force themselves to interact with the device. Apple has created all new ways for the Watch to interact with the user. First, they convert the standard watch "crown" which is used to set the time, and in some cases, wind the spring – into a tool to scroll menus and screens.
Use the Force, Luke!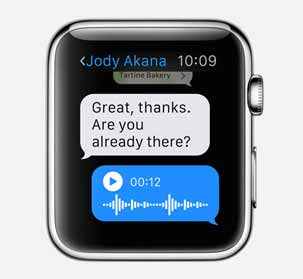 Added to this innovation is a new concept in touch screen, where not only is the geolocation and movement of your finger on the screen important – but the vertical force of your touch is also a tool. Apple calls this feature, logically enough, Force Touch.
But what almost all reviewers noted was an entirely new concept in tech interaction – Apple's new Taptic Engine. Notifications are transmitted to the user through an interesting series of vibrations and touches or taps. By varying the pattern of these touches – one for a received email, a different one for an incoming call, yet another for an upcoming calendar appointment – your Watch is touching and interacting with you in all new ways.
"As you learn the taps over time, you will begin to register some of them almost subconsciously…" says Manjoo. And by learning these differences, you will come to learn those which you need to review immediately, and those you can save for later. Like Luke Skywalker practicing his light saber against a drone with his helmet's blast shield down – your knowledge of interacting with the Watch is only now beginning to be revealed to you. (Use the Force, Luke!)
What do you think?
Many reviewers pointed to a steep learning curve with the Watch. At first use, you think, "this is stupid." Then you realize, what is stupid is that we need to learn the genius behind this new interface. Apple's team has been working on the watch for years and they clearly recognized that simply trying to replicate the iPhone screen on the dinky watch face was just not going to work. So they got to work reinventing the way we interact with our technology.
When Steve Jobs tried to convince us all that the mouse was a great computer input device, many tech experts said it was stupid. After all, who wants to take their hands off the keyboard? In hindsight, just about all of us.
That is certainly how you launch a new era in technology – by reinventing the way we interact or relate with technology. We have no idea if the Watch will succeed. Certainly, Apple Fanboys (and Fangirls) will line up in droves to pay anywhere between $350-$17,000 to be new pioneers in the next generation of a new wave of technology.
And you know what they say about pioneers – they're the ones who take the arrows in their backs.
Just one last – magical – thought…
We'll leave you with just one more thought – again from the Times' Manjoo. After noting that 3rd party apps are not quite ready for prime time just yet, he added this:
"In the end, though, it did let me open a room at the W Hotel in Manhattan just by touching the watch face to the door. I also used the Watch to pay for New York cabs and groceries at Whole Foods, and to present my boarding pass to security agents at the airport. When these encounters worked, they were magical, like having a secret key to unlock the world right on my arm.

"What's most thrilling about the Apple Watch, unlike other smartwatches I've tried, is the way it invests a user with a general sense of empowerment. If Google brought all of the world's digital information to our computers, and the iPhone brought it to us everywhere, the Watch builds the digital world directly into your skin. It takes some time getting used to, but once it clicks, this is a power you can't live without."
What do you think of the Apple Watch? Let us know by sharing your thoughts in the Comments section below.