Chicago, IL-based Allnet Distributing announced recently that it is opening an all-new location in Minneapolis, MN in September. It is the fourth warehouse location, as the custom integration-focused distributor continues to expand its reach throughout the Midwest geographic region.
See more on this latest expansion by Allnet Distributing…
Allnet Distributing says their new location will be 7,000 sq.ft. and will include self-shop and will-call areas. Also, as is consistent with the company's history of advanced dealer support, will include a large training facility.
Allnet founder Wally Whinna is well-known in the industry as one of the founding partners of AVAD – who was bought out by Ingram Micro as part of their acquisition of the industry leading specialty distributor. After leaving AVAD, Whinna busied himself by building Allnet Distributing as a prominent distributor in Chicago and, now, throughout the region.
Location 'Pressure Tested'
"This location is pressure tested and we are anticipating tremendous sales with a great capacity for servicing dealers in this area," said Wally Whinna, principal of Allnet Distributing, referring to his familiarity with the specific area where the new Allnet Distributing facility is located.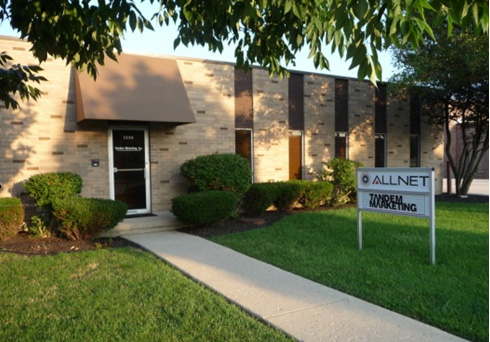 This is Allnet's first foray into the Upper Midwest region, and the facility's location at 5250 W. 74th Street in Edina, MN, is said to be centrally located within the region with easy access to a majority of local CI dealers. It is also said to be positioned close to affluent customers and the "hot" new construction area of Minnetonka and the Southwest metro region.
Bringing Much to the Table
Allnet brings much to the table, most notably a solid assortment of brands including, Samsung, Lutron, Definitive Technology, eero, and more. The company carries more than 65 major brands of products tailored to meet the needs of dealers and integrators.
"Training is an everyday activity at Allnet," adds Whinna. "We have on-site design and technical services to work with dealer/integrators so they have the resources available when needed."
Allnet Locations
In addition to this new facility opening up in Minnesota, the company also has warehouses in: Elk Grove Village, IL; Troy, MI; and, Carmel, IN.
Learn more about Allnet Distributing by visiting: www.allnetdistributing.com or calling (847) 860-0082.