In our wrap-up of the top stories from CEDIA 2016, #3 was "Managed Services are Growing." One such service was OneVision Resources, which will partner with integrators to offer remote system monitoring and customer support. At CEDIA 2016, residential networking provider Access Networks also announced that they will be launching a new Live Monitoring solution.
These services look similar, but there is one very big difference…
Access Networks offers enterprise grade networking gear for the premium residential market. At CEDIA 2016, we met with Founder Hagai Feiner, Chief Sales Officer Bryce Nordstrand and Marketing Manager Annie Heathorn to learn more about the company's new Live Monitoring service.
The first thing we learned is that the company already provides robust service solutions and views this move into Live Monitoring as a move from being reactive – engaging when something goes wrong – into proactive. Nordstrand told us that the program is still being built out.
"We're building a NOC – Network Operations Center – now," Nordstrand said. "We'll start with our own network first [as a beta test] and then open it up to all networks after that."
Program is in Beta Testing Now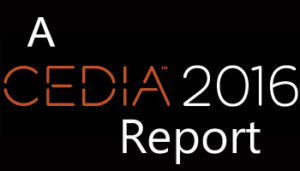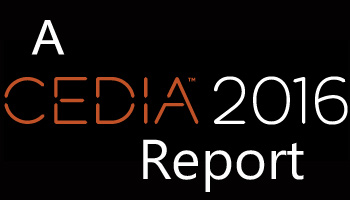 The company is partnering with Cenersys, whose founders, Access Networks says, have deep roots in enterprise-grade monitoring. Working with select integration partners, the system will be vigorously Beta tested to ensure quality levels.
Nordstrand says that the service will become available on their network by Q1 next year. After that, perhaps in Q3 of 2017, they will open it up to all networks.
Live Monitoring & Level 1 Troubleshooting
Access Networks Live Monitoring service will offer 24x7x365 monitoring of client networks. The company says it will respond to alerts "in real time." When an alert happens, Access Network engineers will provide the first level of troubleshooting, quickly alerting the appropriate local integrator with an appropriate solution. Most problems can be resolved at this point – often before the customer is even aware there was a problem.
"Access Networks wants to always work with the integrator," Nordstrand told us. "We'll be like the integrator's IT [information technology] staff."
Key Difference: Will Work Directly With Integrator
The service by Access Networks will be provided on a white label basis, which means that they will never contact the client directly. Instead, in partnership with their dealers, Access Network engineers will report on any problems and solutions to the integrator, who will take charge of interacting with their client in the field. The integrator retains full control of the customer relationship.
Competitor OneVision Resources, on the other hand, plans to interact with the client directly. Everything from setting up a support plan, monitoring their system 24x7x365, and troubleshooting issues are handled directly with the end-user.
Recurring Revenue Opportunity
Access Networks says their new Live Monitoring solution will offer integrators a recurring revenue opportunity, although no details on that were released at the show.
Learn more about Access Networks at: www.accessca.com.