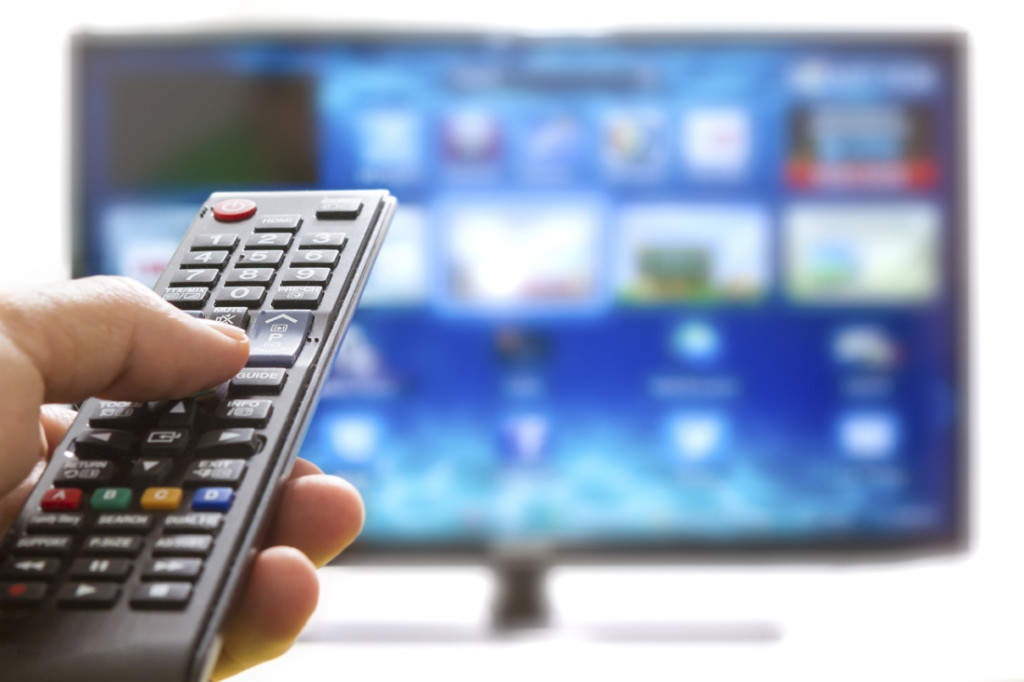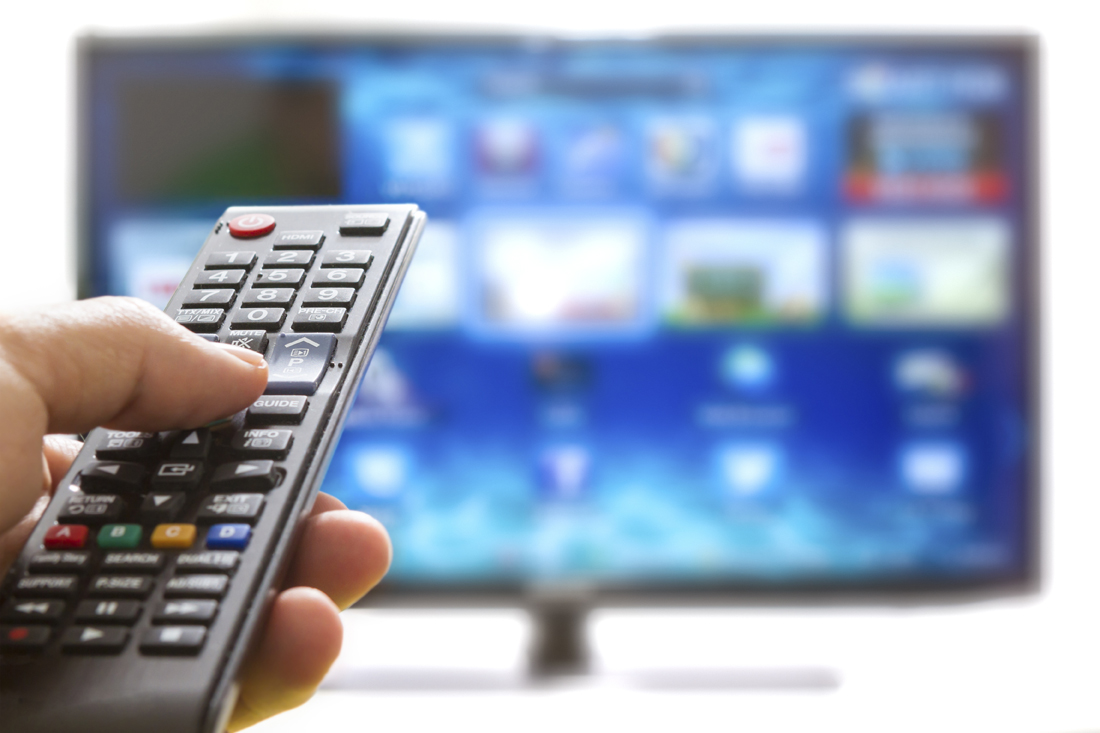 For the first time since the category has been independently tracked, new data from market research firm International Data Corporation (IDC) shows that global shipments of smart home devices actually declined in 2022. Not only that but while the market researcher predicts that 2023 will see a bit of a rebound overall, its largest segment – Smart TVs – will likely decline again this year.
See the latest data on smart home device shipments
For several years now, global shipments of smart home devices have continually grown, as consumers, businesses, and professionals have come to embrace the category. So I was surprised to see this latest report wrapping up the final numbers for 2022 in which a decline in shipments was revealed.
According to IDC, total global shipments of smart home devices in 2022 came in at 871.8 million units. This rate is down 2.6% from the global shipments of 895.1 million units in 2021.
Why the Decline? 'Macroeconomic Pressures'
The market researcher blames the decline in 2022 on "macroeconomic pressures." The segment of smart devices showing the greatest decline last year was Smart TVs, which also happens to be the largest segment. IDC data shows that Smart TVs declined 4.3% in 2022 "…due to tough year-over-year comparisons."
That "tough year-over-year comparisons" statement that IDC makes specifically refers to a now well-known phenomenon that many categories of consumer products have been experiencing since the decline of the COVID-19 pandemic. During the years of COVID (2020-2021), many industries, including technologies like smart devices, experienced an unusual, in some cases historic, increase in consumer demand, as home-bound consumers raced to upgrade, improve, or otherwise expand their home systems.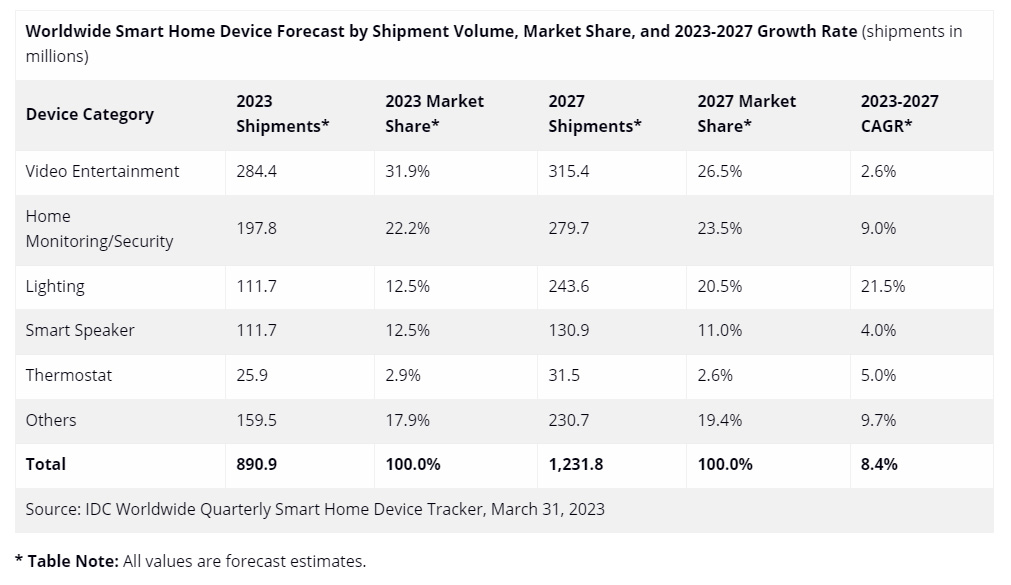 The COVID Tailwind is Gone
Now, with COVID-19 firmly in the rear-view mirror, these industries and product segments are struggling with rapidly declining demand. And, again, that apparently includes smart home devices the market researcher says.
Smart TVs will likely face another year of decline in 2023 due to macroeconomic pressures and long replacement cycles. With the recent entrance of value-oriented brands such as Amazon and Roku, IDC expects further declines in average selling prices for TVs while also bringing premium features down to more affordable price points.

Jitesh UIbrani, IDC Research Manager for Mobility and Consumer Device Tracker
Some Smart Home Device Segments Will Grow in '23, But the Decline in Smart TVs Continues
Other smart home device sub-segments are likely to fare better in 2023, IDC says. Segments such as connected doorbells, door locks, and security cameras are expected to grow this year, due to a growing installed base for these categories, a recovering economy, and the rise of emerging markets. However, the largest segment – Smart TVs – is expected to decline again in 2023.
The worldwide smart home market is in a period of volatility. Ongoing disruptions from supply chain issues, inflation, and uneven economies across the globe have impacted the market's growth in 2022 and are expected to continue to put downward pressure on the market for the foreseeable future. But despite these constraints, the notion of the smart home is now 'mainstream' in many parts of the world and consumers are increasingly looking to these devices to elevate their digital experiences at home and beyond.

Adam Wright IDC Research Manager for Smart Home and Office Devices
For More Information…
There is much more detail available in the full IDC Worldwide Quarterly Smart Home Device Tracker report. See more information on how to get your copy of the full report at this link…
Learn more about IDC by visiting www.idc.com.