<February 8, 2012> BusinessBrief.com published this list of ten phrases that salespeople hate to hear. I'm willing to bet that, like me, you've heard one or two of these during your career.
How many of these have you ever faced?
1. "Any chance you can come down on that price a little?"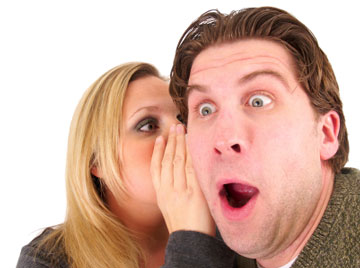 2. "Y'know who you should really talk to about this is…"
3. "I'm sorry, sir…He's no longer with the company."
4. "God, it seems perfect for us… Unfortunately, our budget's closed for the year."
5. "I know I told you 'yes,' but it turns out I wasn't in a position to do that."
6. "Oh, no, I'm Lee, Jr. The guy you want to talk to is my dad, Lee, Sr. He makes all the buying decisions."
7. "He said if you called to tell you he's no longer interested, but thank you for your time."
8. "I think your company offers exactly what we've been looking for…which is precisely why it's so unfortunate we're under a six-year contract with your competitor."
9. "I'm sorry…Who is this again?"
10. "This number has been disconnected…No further information is available at this time."
See more at www.businessbrief.com.