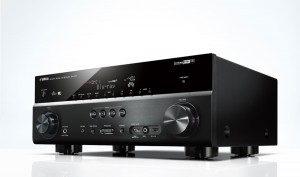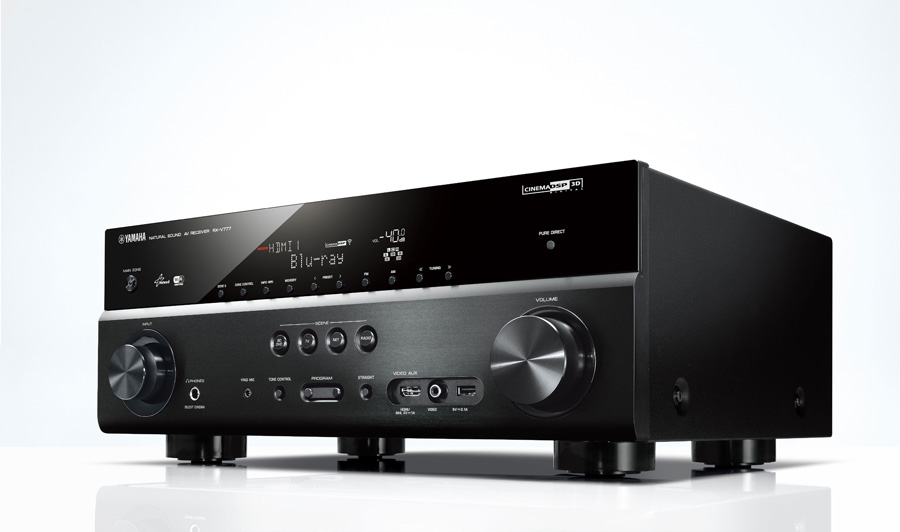 Yamaha Corporation of America announced this week that it has updated its well-regarded RX-V line of A/V receivers adding several new and popular features such as new wireless capability, a new surround capability, and new streaming services. Included in this update are the 7.2-channel RX-V777BT, RX-V677, RX-V577…as well as the 5.1-channel RX-V477. The company notes that these models embody a rare combination of sound quality, convenience, and accessibility.
See more on this significant update to an already popular line of products from Yamaha…
Yamaha is no slouch when it comes to the A/V receiver category…consistently rated as one of top suppliers by dealers in the industry. The company offers several series of receiver products with the RX-V series really representing the workhorse of the brand – featuring several models ranging in price from $300-$850.
There are three major elements to this upgrade by Yamaha:
Built-in WiFi – The RX-V777BT/677/577 will now come with Wi-Fi built-in which facilitates streaming from your favorite mobile device or tablet.
Virtual CINEMA FRONT technology – We are admittedly a little dubious about this feature, but Yamaha has developed a virtual surround mode where the listener perceives surround sound even when all speakers are lined up in the front of the room. This eliminates the need to place speakers at the back of the room for surround. This technology is on all the new receivers launched.
Spotify and HTC Connect – Yamaha now includes the popular Spotify streaming service…along with HTC Connect for wireless streaming from HTC mobile phones.
Aggressively adding…
It's important to note that Yamaha had already been aggressively adding the latest features on their competitive receiver line-up for some time now. Since last year, for example, the company had included features such as Apple's AirPlay, vTuner Internet radio, the incredibly popular Pandora…as well as publishing control Apps for both iOS and Android.
The RX-V777BT comes with a Bluetooth adapter, adding the world of Bluetooth devices to the world of potential sources for your system. And thanks to the inclusion of the latest HDMI standard, the V777 fully supports 4K Ultra HD Pass-through and upscaling of lower resolution sources to the 4K standard.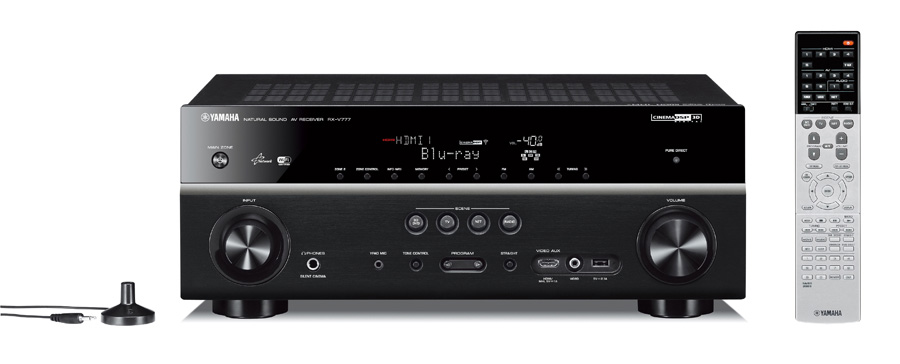 A second zone with HDMI link…
The V777 also features a HDMI Zone B output so that you can send a high quality audio/video feed to a second zone or subroom. This top line model includes a total of 6 HDMI inputs –  including one that is MHL (Mobile High-Definition Link) compatible – as well as 2 HDMI outputs that offer 4K 50/60p video upscaling. (Note that the RX-V677 has one HDMI output.)
The V777 comes with Yamaha's YPAO RSC (Yamaha Parametric Acoustic Optimizer, Reflected Sound Control) multi-point room analyzer to optimize your unit for the specific sound characteristics of your room.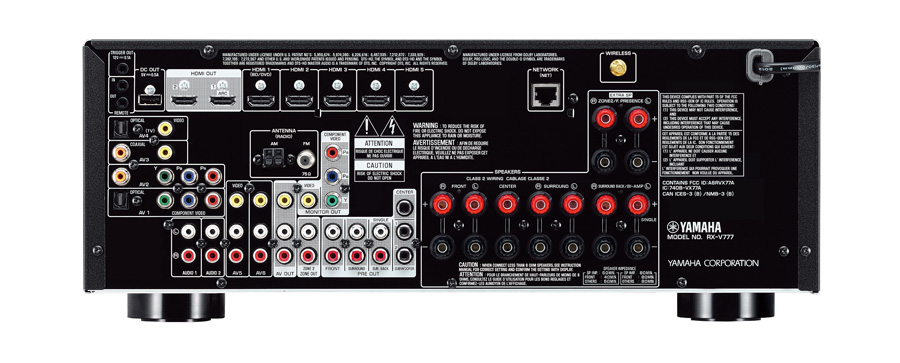 Time to get Sirius…
Both the RS-V777 and V677 come with SiriusXM Internet Radio and Rhapsody music streaming further filling our your choices for entertainment. And both also offer YPAO Volume to ensure full natural sound at any listening level. And, sure to be popular with many consumers, both also come with a bass boost feature they call – logically enough – Extra Bass. (This feature is on their entire RX-V receivers.)
The RX-V477 sells for $449.95 MSRP and will be available this month. The RX-V577 sells for $549.95 and is also available this month. The RX-V677 will sell for $649.95 and its availability is To Be Determined (TBD). And finally, the RX-V777BT will sell for $849.95 and also has an availability TBD.
For more information on this new updated line, see the Yamaha website here…