A guest post by Paul Tamberelli
Long time industry executive Jason Baumann, most recently Regional Sales Manager for Yamaha, passed away unexpectedly on February 21, 2021 at his home in Frisco, Texas (a suburb of Dallas). Jason was just 59 at the time of his passing.
See more on Jason Baumann…
Jason Baumann was born on October 3, 1961 to Melvin and Marcella Baumann in Ashley, North Dakota. Jason attended Ashley public schools where he played football, basketball and was crowned homecoming king. He graduated from high school in 1980. Jason attended North Dakota State University.
In 1987, Jason married Rita Howard in a union that would go on to produce two children, Leah and Jacob, during Jason's lifelong career in electronics, marketing, and sales.
Without question, Jason's greatest joy in life was his children and grandchildren.  In almost every conversation, he would tell everyone of how proud he was of his family. He loved going to the movies with his kids, getting pedicures with his daughter, and he was always searching for the perfect pizza. Jason also enjoyed going for walks and exploring new hiking trails with his kids.  He was an avid dog lover and would tell anyone who would listen, especially during this time of the COVID-19 pandemic, about what great company a dog can be when you are isolated. 
An avid Dallas Cowboys fan, friends from around the country could rely on Jason for hearty and good-natured competitive banter…all in good fun.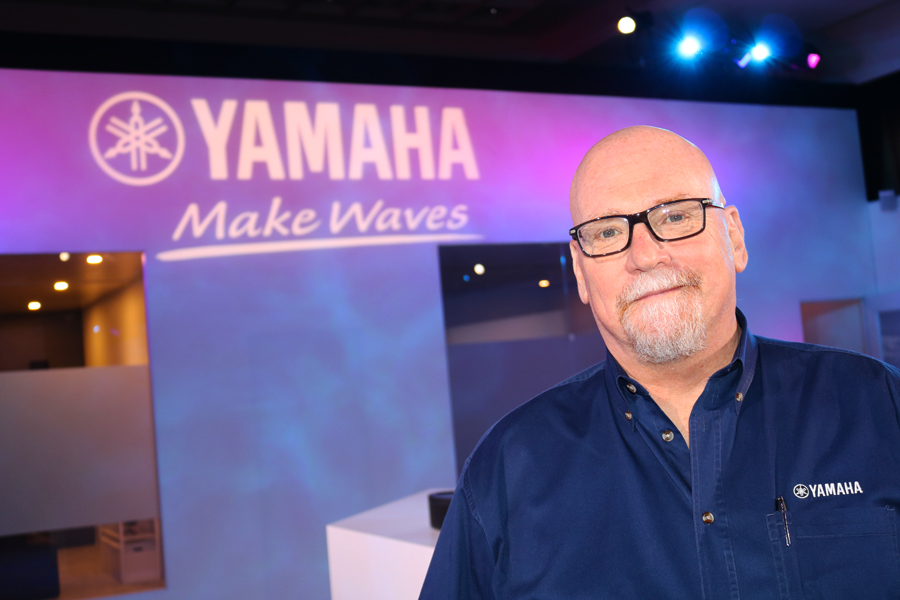 Jason is truly an industry veteran with nearly 30 years of experience in the AV space.  He called on his accounts with integrity, warmth and a firm desire to help.  His quick wit, fast smile and contributions will be missed by the many friends he has made during his career. Jason was also committed to helping his neighbors.  He volunteered for nearly a decade at the Frisco Family Services Center whose mission is to address essential needs through care and support while helping families maintain their dignity. 
If you were a friend of Jason's, you knew that he always found a way of to cheer you up, especially when you were having a bad day.  Everyone that met Jason, immediately could see his big smile and you could always expect a hug.  He was a class act and will be sorely missed by all.
FROM YAMAHA: Heartfelt condolences go out to his family and friends from the entire Yamaha team.
He is survived by his daughter, Leah Lovecchio and husband, Eddie Lovecchio of McKinney, Texas; son, Jacob Baumann and girlfriend, Kiki of Dallas, Texas; three grandchildren, Jaxson, Juliette, and Jason; sister, Yvonne Weisz of Los Angeles, California; and brother, Rodney Baumann of Omaha, Nebraska.
A memorial service will be held at 10:00 a.m., Thursday, March 4, 2021 at Turrentine-Jackson-Morrow Funeral Home at 2525 Central Expressway North, Allen, Texas 75013.  https://www.turrentinejacksonmorrow.com/
Godspeed Jason…