Audio Associates, a prominent New York Metro and Mid-Atlantic sales representative company, announced that it will offer a seminar from well-known video specialist Joe Kane of Joe Kane Productions to the line-up at its upcoming dealer Expo scheduled for August 12 & 13 at The Seaview Hotel in New Jersey. The news dramatically ups-the-ante of the Expo's educational sessions and will offer NY Metro and Mid-Atlantic dealers an opportunity to hear the industry's leading expert on video technologies speak on key trends and topics.
See more on one of New York's largest dealer events below…
Mike Lefkowits of Audio Associates told us that the company is continuing to expand the number of brands that are participating in this annual event since it was first announced…and excitement is building. Not only are Audio Associates vendors getting in a party mood, Lefkowits tells us that registrations for the event are incredibly strong. In fact, although we reported solid attendance at last year's event – this year looks like it is shaping up to be a record buster.
"All in all this is already our largest event ever and certainly bodes well that the show will be exciting," Lefkowits told us, referring to pre-show registration counts.
Perhaps some of that enthusiasm is due to the new venue – the beautiful Seaview Hotel and Golf Club in Galloway, New Jersey – near Atlantic City. In past years, the Expo has been held at off-site conference hotels, but this is the first time the event has been held at a resort venue, complete with a golf course and other resort amenities.
Expo excitement builds…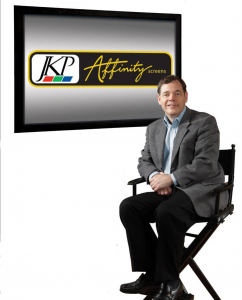 From the update we got from the company, it looks like dealers will be even more excited once they actually get to the event. For those duffers among the crowd, Audio Associates is holding a golf tournament on the first day.
At the Expo itself, dealers will find virtually a cornucopia of product specials – some at head-turning prices. Lefkowits tells us that the company has been hard at work for weeks – in partnership with its vendors – to create heart-stopping show specials. Vendors, taking the spirit of the event to heart, have helped the company create all-new specials.
"Some of our vendors have designed packages, just for this event, at prices that will certainly turn heads," Lefkowitz told us.
Raffle extravaganza…
But that's not all. According to Lefkowits, the company will have raffle prizes unlike the typical dealer event fare.
"We have a number of impressive raffle items to give away – no hats or t-shirts here," Lefkowits excitedly told us. "I'm talking REAL stuff – Diesel Headphones from Monster, Sanus Furniture, receivers from both Marantz and Denon, Bluetooth wireless speakers from JBL and headphones from AKG, Outcast and Outcast Jr. from Soundcast, and more, much, much more."
The Joe Kane seminar looks to be a major highlight of the event. Kane – well-known throughout the industry as one of the leading experts on video technology – will present the latest information on a variety of topics including: video screen trends, how to select the correct screen for different applications, and more.
Raising Kane…
There are three sessions scheduled for the Joe Kane seminar to be held in the Seaview Hotel's Atlantic Foyer – Brigantine Room: Monday at 2:00pm and 4:00pm; and Tuesday at 10:00am. Seating is limited so you should register now for your preferred session. According to Audio Associates, the 2:00pm time slot is almost at capacity.
The Expo is less than two weeks away…but there's still time to register at the Audio Associates website here… We suggest you do it NOW.