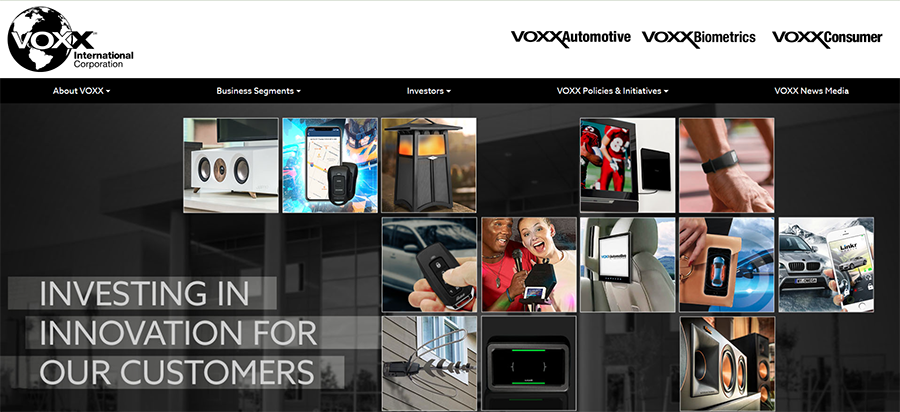 VOXX International Corporation (VOXX), owner of Premium Audio Company (PAC) and many other brands, announced this week that it has launched a new e-commerce platform. This new platform is initially being rolled out at Premium Audio Company – the division that operates brands such as Klipsch, Jamo, Onkyo, Integra, Pioneer, Elite, Magnat, and Heco.
Learn more on Voxx's top brands being sold through e-commerce
This new e-commerce site is for consumer purchasing of the company's products. That would include the more recently acquired brands such as Onkyo, Pioneer, and Elite brands, as VOXX has indicated it will start its new e-commerce platform with Premium Audio Company brands. The Integra brand, however, will be handled differently.
The company says this e-commerce project has been in the works "for quite some time" and is a result of the company reviewing all aspects of its "consumer-facing assets to improve the customer experience." Not that consumers' experience with the company's products has been unsatisfactory, they maintain. Rather, they see an opportunity to further improve the consumer experience with a newer, more user-friendly platform.
Platform to Support Whole Company, Starting with PAC Brands
VOXX also noted that the new e-commerce platform will "improve visibility, data aggregation, and various operational support functions." This platform will ultimately be available to further the company's initiatives on a global basis, but they will start with the Premium Audio Company brands, including Klipsch, Jamo, Onkyo, Pioneer, Elite, Magnat, Heco, and TEAC.
We continue to add strong brands with loyal, long-standing customers. As we grow organically and continue to acquire and integrate, it's essential that we consider all customer touch points and have the best infrastructure in place to support them. Our new e-Commerce platform will improve call times, data collection, routing, shipping information, and more, and most importantly, lead to better customer satisfaction at the point of sale and post-sale experience.

Pat Lavelle, VOXX Int'l President and CEO of VOXX International Corporation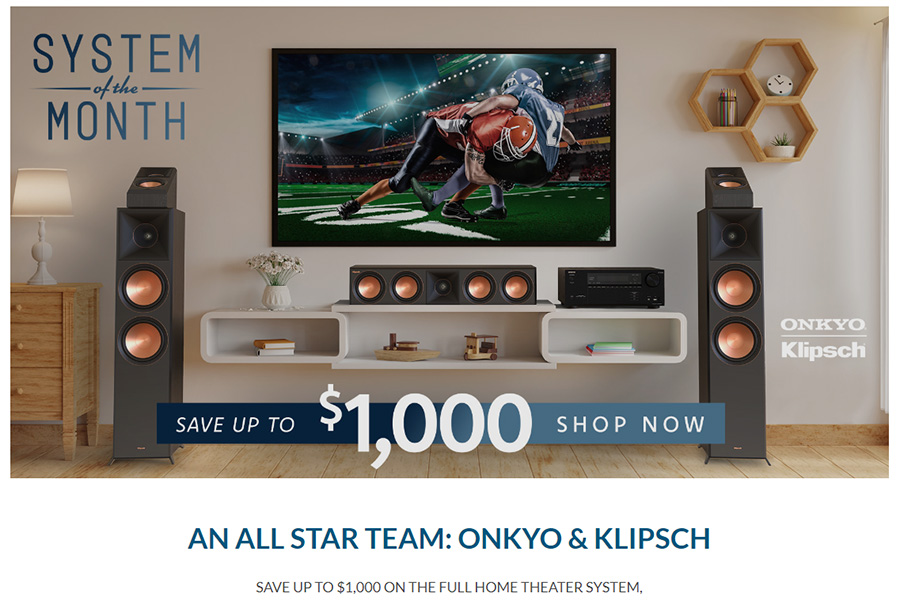 New Tools for Company Service Representatives
The VOXX announcement noted that its Premium Audio Company division has brought on new tools and features in its platform that will be useful to company service representatives when answering support calls or through live chat. These new tools are fully integrated with operations, which will lead to improved visibility, reduced call times, and improved issue resolutions. The checkout process has also been simplified and incorporates new eWallet features. There are also more payment options with the addition of Amazon Pay.
Lavelle added, "This is a corporate-wide initiative starting with Premium Audio Company given their iconic consumer brands and loyal customer base, and the volume of business this represents for VOXX now and into the future."
Except for Integra, All PAC Brands Sold on E-Commerce Platform
Jill Escol, VP of Global Brand Communications for Premium Audio Company, confirmed to me today that all of the PAC brands will be offered on this consumer e-commerce platform except for Integra. Because Integra is a B2B (business-to-business) brand, it will not be available on the consumer site, she told me.
Escol also noted that the e-commerce platform drives a lot of business to its dealers and distributors. Other PAC brands, for example, Klipsch, have been offered on individual brand-based e-commerce platforms up until now. However, the company wanted a more uniform or templatized platform with consistent back-end functions and capabilities across all the company's global brands.
Learn all about VOXX and its brands at voxxintl.com.