Although many analysts criticize slowing innovation at industry powerhouse Apple, Inc., final results for global smartphone shipments shows Apple with four of the top five models. Not bad for a technology slacker!
See the results for 2016 global smartphone shipments, dominated by Apple models…
In research conducted by IHS Markit, smartphone shipment data in the fourth quarter of 2016 – the quarter with the largest shipments of smartphones that the researcher says represents the results for the entire year – was collected and studied on more than 350 models. Their simple conclusion? "Apple bested all competitors for sales in 2016."
Fully four of the top five models in terms of global shipments were Apple iPhone models. This is remarkable persistence and is a testament to the enduring power of brand reputation – and to a large installed base of users of previous models.
2015's iPhone 6S Tops 2016 Shipments
According to IHS, the iPhone 6S was the most shipped model around the globe. The researcher notes that in terms of sales, the iPhone 7 was the 2016 best seller. But in terms of shipments, the iPhone 6S was tops. This jibes with our experience, we took a look at the iPhone 7 and bought a 6S. We have spoken to several people who made the same decision. Either way, Apple wins.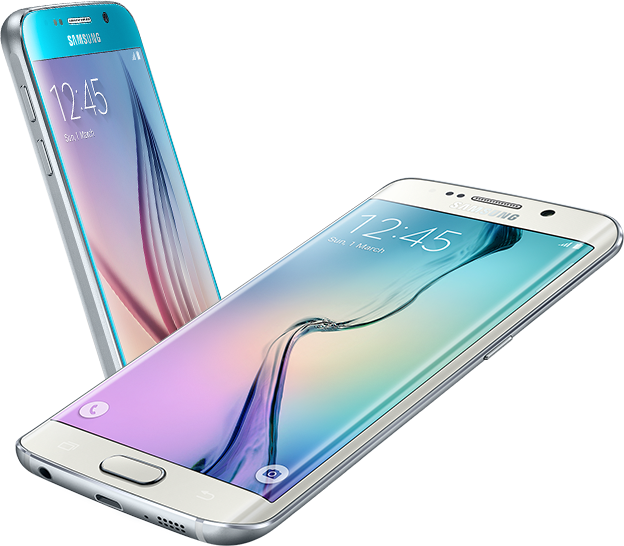 Again, referring to shipments, IHS says the number second most shipped model was the iPhone 7, followed logically by the iPhone 7 Plus. Number four in shipments was the iPhone 6S Plus. Finally, at number five, we find the first non-Apple model – the Samsung Galaxy S7 Edge.
Did the Note 7 Explode Samsung's Results?
What is not known is to what degree Samsung, a smartphone powerhouse in their own right, was affected by the recall of their new Note 7. The Note 7 was pulled from the market because of exploding battery packs causing customer damage and even some injuries.
However, don't go holding a wake for Samsung just yet – they still held five of the top 10 slots. In fact, the Galaxy S7 Edge and S7 – ranked at fifth place and ninth place – both sold better than their immediate predecessors, the S6 and S6 Edge in the previous year's survey. And they sold better by an impressive 10 million units.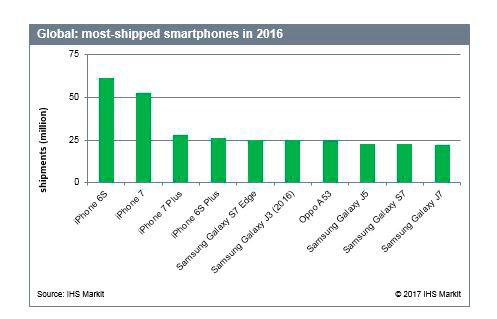 Enter the Chinese
The third largest smartphone manufacturer in the world is Huawei. Interestingly, Huawei did not have a single model in the top ten shipping smartphones of 2016.
However, one surprise is Chinese supplier OPPO, which had one model place in the top 10. Some think that Samsung's struggle with the Note 7 has opened the door to other premium smartphones. Time will tell us if this is the case.
See more on IHS Markit at www.ihsmarkit.com.