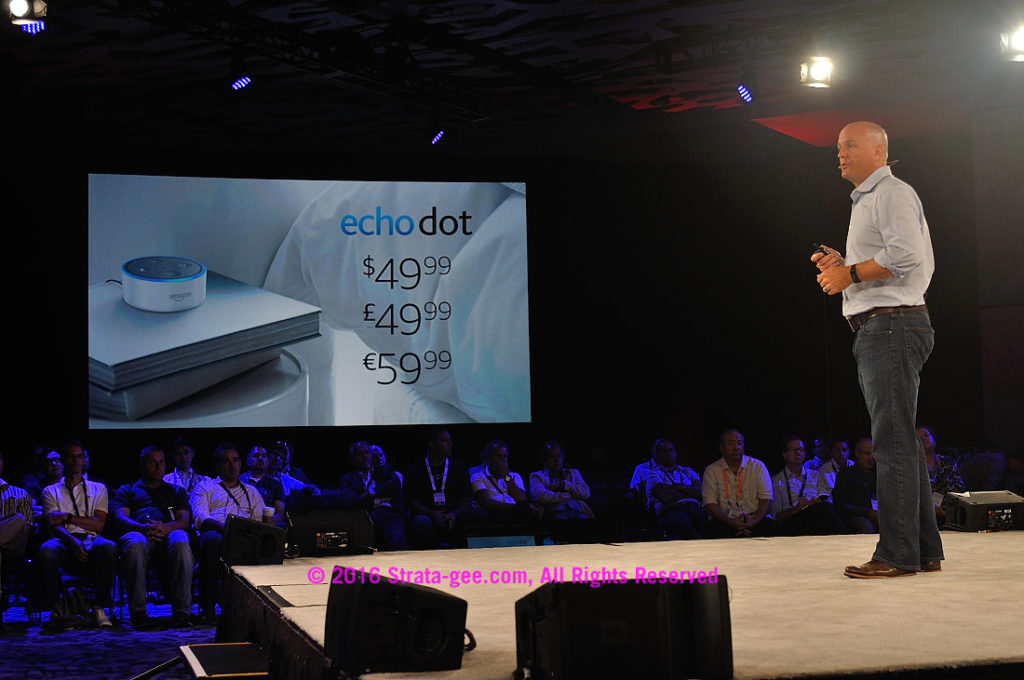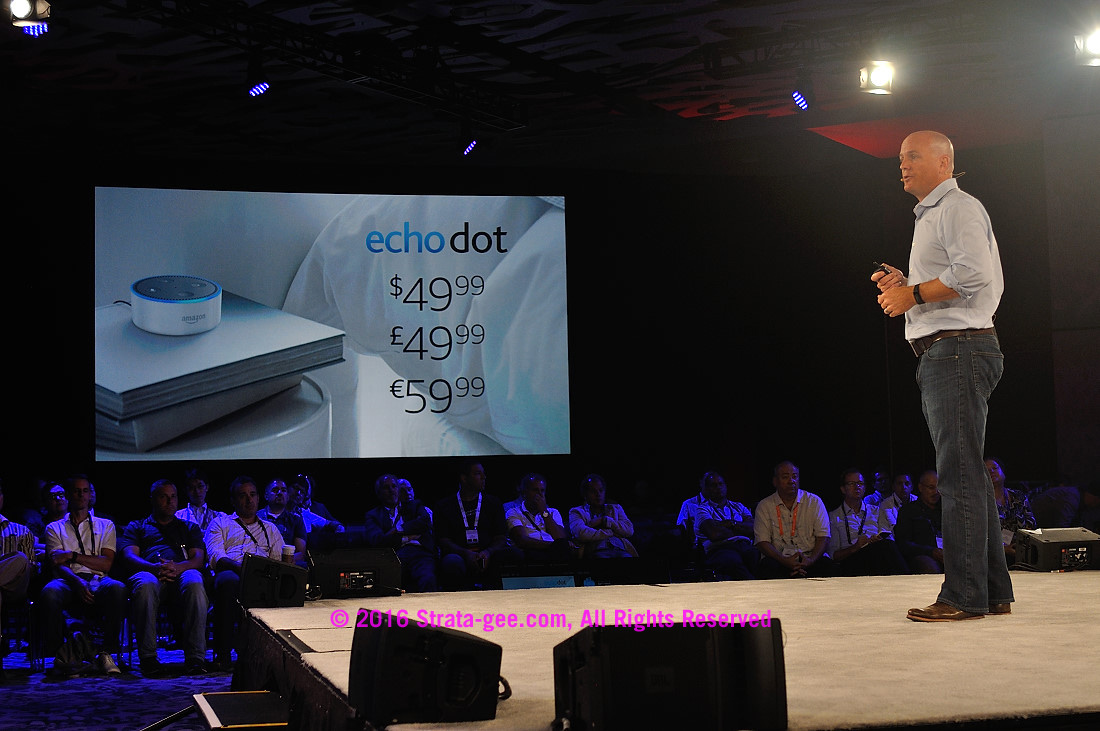 CEDIA announced today that like last year, Amazon will offer a sponsored keynote presentation at the upcoming CEDIA 2017 show in San Diego. The Amazon keynote will take place on Thursday, September 7, from 2:00PM – 3:00PM in the San Diego Convention Center Ballroom 20A.
See more on this Amazon CEDIA keynote…
According to CEDIA, Sarah Zenz, Amazon's General Manager of its Smart Home Services business, will discuss how the company is helping its customers take advantage of Smart Home experiences. Zenz will also discuss how Amazon is supporting the business of CEDIA home technology professionals. The keynote is free for all CEDIA attendees.
In our run up to the CEDIA Show last year, we had predicted it would be the Sonos Show, as we had learned in advance about several integration partnerships between Sonos and other CI companies. But as we noted in our Top Trends from the show, CEDIA 2016 actually turned out to be the show where voice control broke out and stole the show as its top trend.
"Last year, Amazon showed the CEDIA audience that they were serious about driving new and innovative solutions that would help drive profitability for the CEDIA channel," said Dave Pedigo, CEDIA VP of Emerging Technologies. "We are excited to see what they bring to the show this year."
In addition to offering this keynote presentation, Amazon will also be offering three manufacturer product training classes:
Growing Your Business with Alexa – Thurs. Sept. 7 – 4:00PM – 6:00PM
Designing with Alexa Today – Thurs. Sept. 7 – 4:00PM – 6:00PM…and Fri. Sept. 8 – 10:00AM – 12:00PM
Integrating Alexa Far-Field Capabilities into Your Product with Intel and AVS – Fri. Sept. 8 – 3:00PM – 5:00PM
CEDIA says these classes are free to CEDIA 2017 attendees. To sign up, simply add the Keynote and the classes to your schedule in the CEDIA 2017 registration process at www.cedia.net/register.
CEDIA 2017 is scheduled to take place September 5-9 at the San Diego Convention Center, San Diego, CA. Learn more about it at: expo.cedia.net.