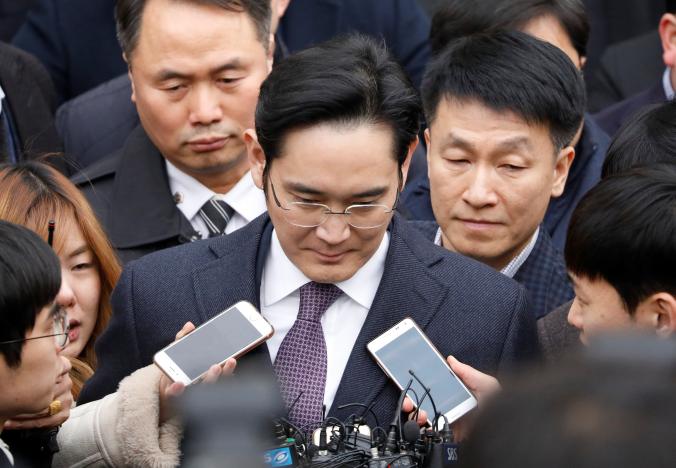 Judge Questions Jay Y. Lee in Arrest Warrant Hearing
In a case that has been percolating for weeks but has now come to a boil, special prosecutors in South Korea have gone before a judge to obtain a warrant for the arrest of Samsung Group leader, Jay Y, Lee. Summoned by the court to testify, Lee answered questions in a closed-door session at the court, held today. Lee denied he or his company participated in any wrongdoing.
The judge's decision is expected very soon.