New CEO Outlines a New Future for the 40-Year Old Brand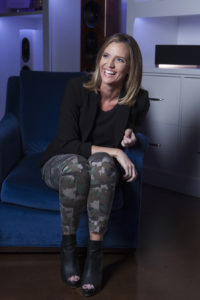 You practically need a scorecard to keep track of the revolving group of Chief Executive Officers (CEOs) that have come and gone from Nashville-based Thiel Audio. The specialty speaker company has had five CEOs in four years – leading to an unending series of disjointed actions from a disconnected group of high-powered executives, each with their own vision of where to take the company.
Now it is new Thiel CEO Elyse McKenna's turn…and she has a plan…
In some respects, we already see a difference in Thiel under McKenna's control. For example, the announcement of her hiring was distributed on one of the most respected newswire services. In the past, the company has been known to not even publicly announce their CEO, or announce them belatedly, months after they were actually on the job. Now, the announcement is clearly and widely communicated…a positive indicator of potentially greater transparency.
This new effort by the company was likely a result of the fact that new CEO Elyse McKenna has a fairly extensive marketing background that includes stints as a publicist. Like previous Thiel CEOs, McKenna has no specialty speaker manufacturing experience, but she has experience in launching start-ups and, as we mentioned, extensive marketing experience – including consumer market analysis.
Big Changes are Already Happening
We would eventually learn that not only is the company showing signs of being more transparent, they are also adopting a more focused brand strategy, and a greater clarity of purpose. Although not everyone will cheer some of their decisions, as the company is clearly moving away from its audiophile roots to more of a mainstream audience.
After seeing the announcement, we immediately reached out to the company's media rep to arrange an interview with the new CEO. We were quite pleased when the interview was immediately set up – another positive indicator of a more accessible posture for the previously tight-lipped company. A telephone interview with McKenna was set up for the next day.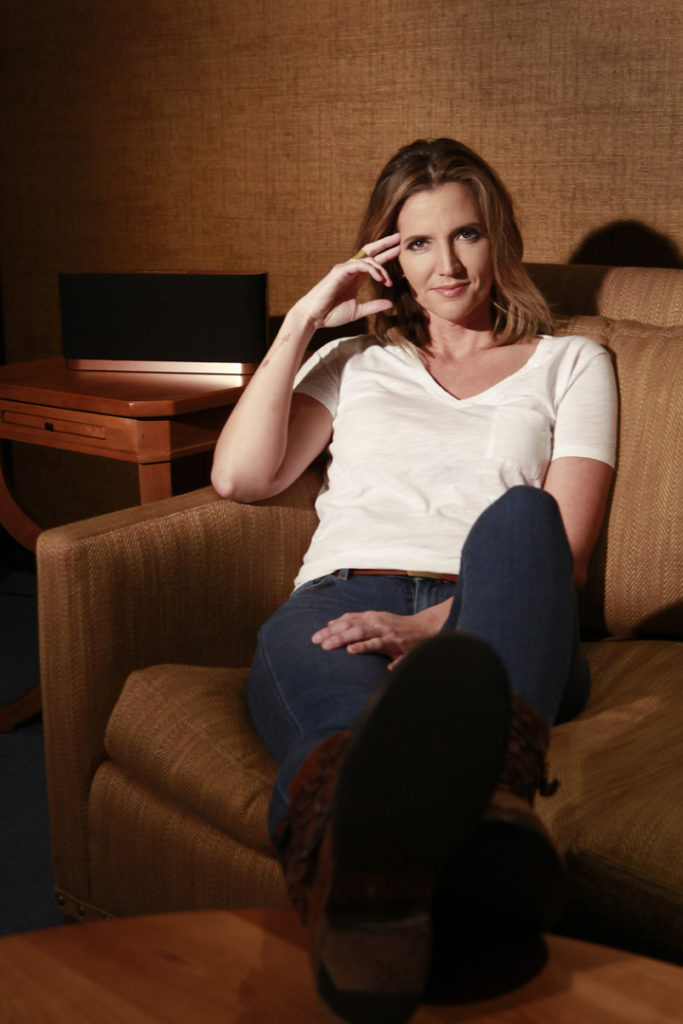 We found Ms. McKenna to be friendly, personable, confident, and quite articulate. There was a refreshing lack of bluster, although McKenna conveyed a strong, confident posture…she's no pushover. She did not shy away from any of our questions, including the tough ones. Nor did she attempt to "rewrite history" when we confronted her with our take on some of the company's past mistakes.
Steering to Her Wheelhouse
Instead, she was clear-eyed about what the company has done right…and wrong…in the past. She also appears to have a good perspective on what she knows, and what she doesn't. Unlike other executives we've interviewed, there was no attempt to fudge knowledge where it didn't truly exist. Perhaps because of her publicity background, she was quite effective at steering the conversation back to topics more in her wheelhouse…even when confronted with a fairly experienced interviewer.
McKenna originally joined Thiel in March of this year, brought on as Director of Strategic Partnerships. Strategic partnerships? What exactly does that mean?
"For me that was essentially brand sponsorship and partnership deals," McKenna said. "So aligning with, whether it be different record companies here in town, helping to generate awareness around the studio that we had at the time. [Also] knowing the new speaker line was coming, trying to find …artist endorsements – those kind of deals."
Did you notice where she said, "the studio we had at the time"? More on that later…
A Background in Marketing and Strategy
Prior to joining Thiel, McKenna was at Applauze, a direct-to-fan ticketing platform, where she was in charge of business development. Before that, McKenna was in charge of business development for Crowdsurge where she oversaw various ticketing and marketing campaigns, among other duties. And prior to Crowdsurge, McKenna was the Nashville representative for Topspin Media, a direct-to-fan sales and marketing platform.
Earlier in her career, McKenna founded Welcome Mat Entertainment & Modern Family Music where she managed various music acts, including rapper Young Buck. And prior to that, she held a series of other positions with a variety of companies with responsibilities including website development and other marketing and publicity positions with different Nashville talent agencies.
Summing up her career to this point, McKenna said, "I would say the bulk of my experience has been in marketing and strategy. So whether that be around an artist specifically, or artist tickets, packaging or other artist marketing."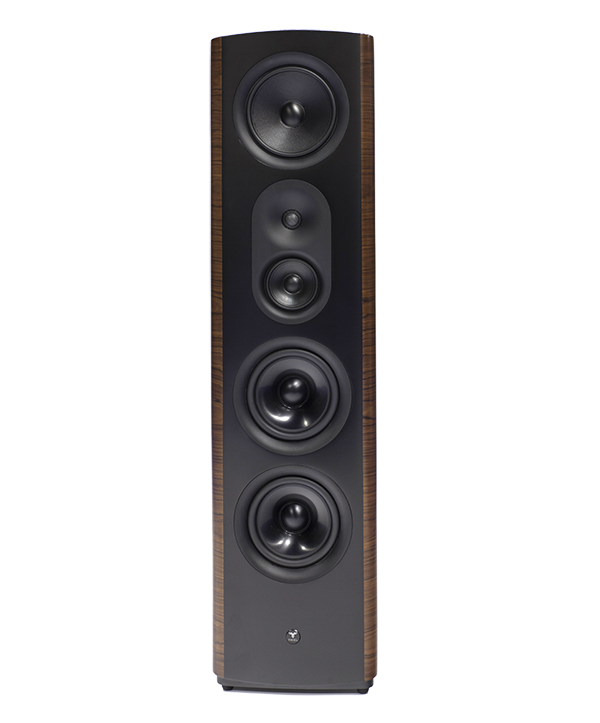 No Direct Consumer Electronics Experience
Perhaps anticipating our next question, McKenna added: "So there is [no]direct consumer electronics experience…there isn't. However, there is definitely marketing and retail experience…and getting products to market, and being in start-ups. That's where I came from, music start-ups is where the bulk of my career has been. So while I am learning, very quickly, everything involved in the consumer electronics side, to dig in and find out as much as I can – where my strength is and what makes sense right now with me at this company, is that I come from a history of meeting the customer where they are…doing the research on trends…what they're looking for…what are their shopping habits…how are they buying – that's where the direction of the company is going with these new wireless speakers. That's where it makes sense with my background."
McKenna told us that she "was always drawn to the Thiel name" with its long 40-year history, as it was a nice contrast to her experience at start-ups and that long history was something "that was very compelling to me." Not only that, but she tells us her family is from Kentucky, and was aware of the fact that Kentucky was also the original home for Thiel, until a private equity group headed by David B. Griffen purchased the company from Kathy Gornik back in 2012.
Previous CEOs Lost Sight of an Important Fact
It has been a turbulent path for Thiel since the acquisition, with the company whipsawing between five CEOs over that period of time. We asked the latest CEO, where did her predecessors fail…what is she going to do differently?
"I wouldn't say any of them failed," said McKenna with a touch of defiance in her voice. "I think they all had different missions and priorities. For me, at the end of the day, it's my interpretation that we lost sight of the fact that we are a speaker company…that is what we do. Any decision we make, any direction we go in needs to point back to that.
"We have two questions that we need to ask ourselves: One, does it grow the brand; and two, does it sell a speaker? And if the answer isn't 'yes' to both of those questions…then we say 'no' and we don't do it. That is my philosophy that I talk about it every day. I'm pretty sure [the staff are] all probably tired of me asking that question," McKenna chuckled. "But it's a simple mission with a pretty complicated execution."
Remember Our Roots
What Thiel's new CEO is very clear on is the need for the entire team at Thiel to remember their roots…they are a loudspeaker company. "This is the foundation that the company is built upon," she told us.
But equally clear to her is the reality that the market is changing, and Thiel needs to be able to change with it. Thiel is changing, McKenna told us, into a "luxury lifestyle brand."
To get a sense of why Thiel had such a great reputation, McKenna says she intensely studied Thiel's history, going through historical company records all the way back to their earliest days. As she reviewed a multitude of material from those formative years, McKenna came to determine that Jim and Kathy were all about "quality" and "integrity."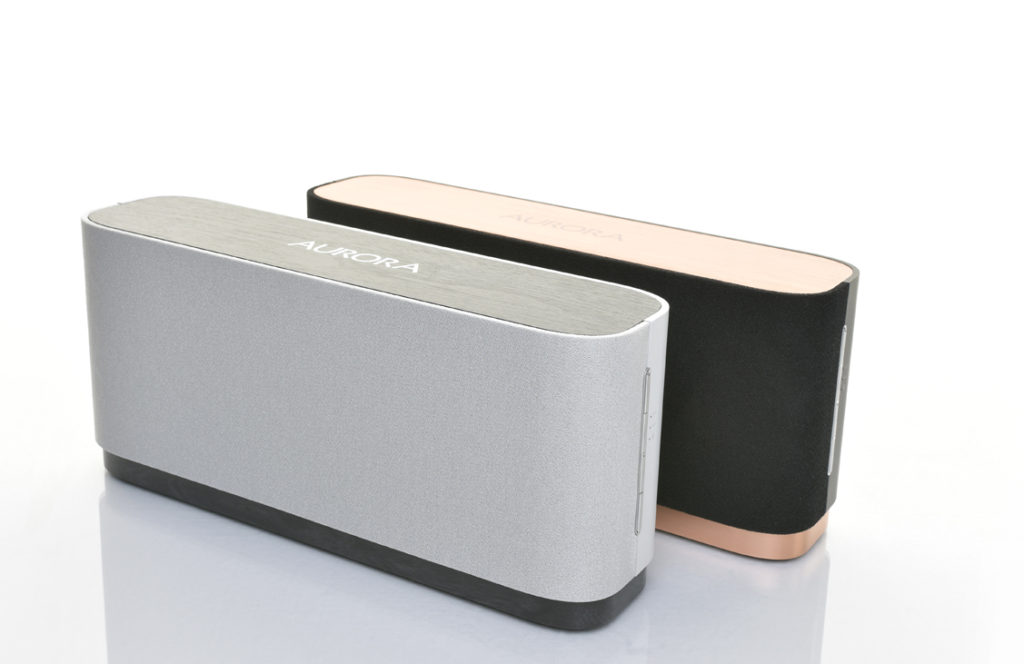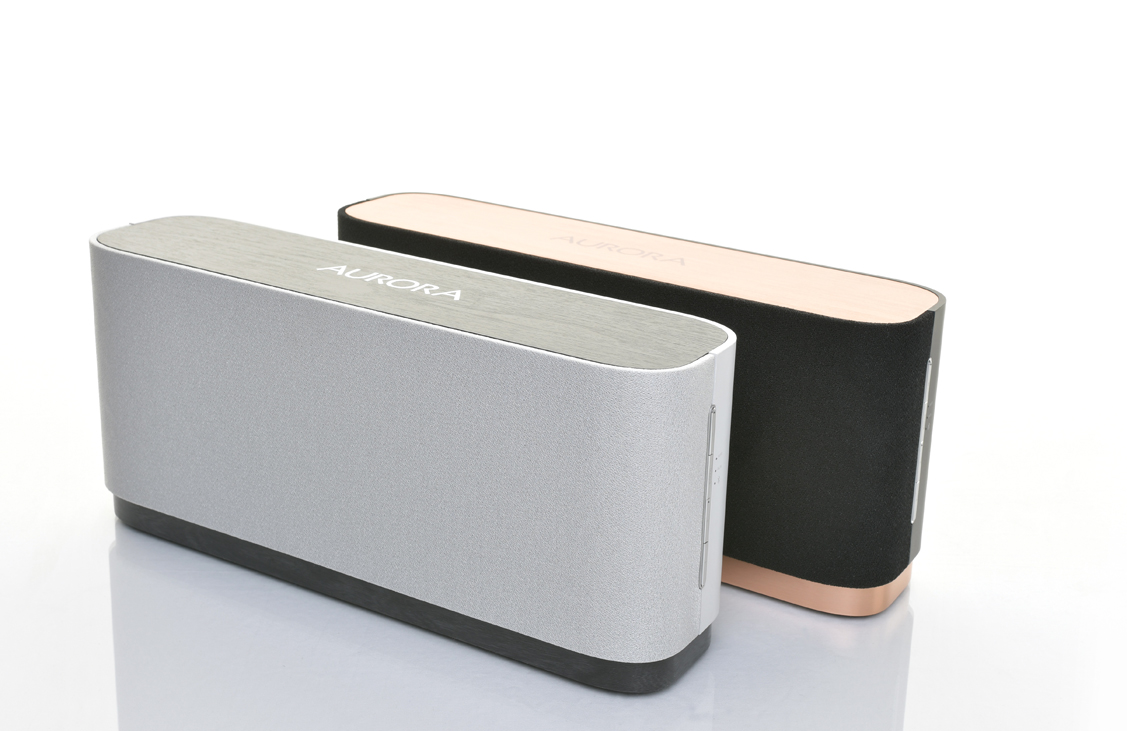 Integrity and Quality
"We need to let the world know that we will never be the Thiel we were because we don't have Jim and we don't have Kathy," McKenna explained. "We'll never be that same Thiel, but we can move forward with that same integrity and quality [that they embodied.]"
So the challenge moving forward is to continue to innovate, but in new more contemporary ways to meet the demands of today's marketplace. To that end, McKenna said that Thiel is about to roll out their integration with Amazon Alexa voice technology and new design plates for their Aurora by Thiel wireless speaker line. (Thiel's new line of wireless Aurora series speakers offer changeable trim plates to allow consumers the ability to have a more personal design.).
"All of those things point back to the fact that we are a speaker company," McKenna said. "And we look different than we originally did, but you can always expect the same sound quality and the same level of attention to detail that was there previously. It's not our mission to try and recreate what they [Jim Thiel and Kathy Gornik] did, but to move it forward. Our mission isn't any different, but our consumer is different."
Muddying the Water
Thiel made the decision a couple of years ago to launch a live-streaming Ultra HD live music studio in Nashville that would serve to draw attention to the brand and provide a bit of a showcase for its products. The idea was to try to create a new music-connected brand identity consistent with the fact the company was now based in Nashville, aka Music City. This Ultra HD studio was an incredibly expensive undertaking that, in our opinion, only served to muddy the water and add confusion to the company branding, as the studio was not called Thiel…but rather, Aurora.
Further complicating matters, the company launched two new wireless speaker products also called Aurora (Aurora by Thiel) – a system targeted for the home called the Aurora Home ($899 MSRP), and another portable model called the Aurora Tour ($599 MSRP). These were also promoted at the Aurora studio.
The company also still had Thiel branded products – including a new 40th Anniversary series designed for the audiophile market, but its products were shown alongside Aurora branded speakers at the Aurora studio. Eventually, the studio took on a life of its own as the company turned to live-streamed events in conjunction with record companies and other music production companies, trying to build its audience. The studio was likely bleeding money, all in the name of indirectly promoting Aurora…and even more indirectly promoting Thiel.
Lost Sight of Who They Were
"That would point back to my original point that at times we lost sight of the fact that we are a speaker company," said McKenna. "Everything that we do in that space needs to point back to the brand. Having a space that is a showroom for our speakers where people came come and hear and experience this new wireless line before we're in brick-and-mortar stores, is what is really of value to us. Also it's a way for Thiel to be plugged in and to give back to our community."
So McKenna brought the situation into focus…the Aurora studio has been rebranded as the Thiel Studio. And Aurora speakers are referred to as Aurora by Thiel series. This differentiates it from the Legacy Series of audiophile targeted products, and yet ties it in with the overall Thiel brand.
Agreeing with us that in the past, this multi-branding led to confusion, McKenna said: "I think you are correct, it was unfocused. Everything is now back to Thiel Audio, it is Thiel Studios, it is Thiel Audio, the speaker line is Aurora by Thiel. That is what it is, it is all back under one brand, one focus, one mission."
And it is no longer a studio – it is now "first and foremost" the Thiel showroom, and, secondarily, it will be offered for rental as a local event space.
The New Thiel – Products for Today's Consumers
Although not specifically articulated by McKenna, we know this – she seems focused on the Aurora series products as the future of the company – and this is where future developement efforts will continue. This appears to be the new Thiel, offering products for today's consumer. But what about decades of fans of the legacy Thiel products?
McKenna says the company remains committed to the Legacy products. Legacy, she told us, will stay in the line, but now as a custom, build-to-order line of products…inventory will not be maintained. The company will also continue with their service facility in Lexington, Kentucky to support all legacy Thiel products in the market.
Notably, McKenna would not commit to future investment in building new Legacy-type audiophile models.
"It would be my hope and my vision that, as long as there is demand for it [Legacy models] on the consumer side, we will build it and stay committed to that mission," McKenna told us. "We also will stay committed to adapt and grow the new [Aurora by Thiel] line as well."
Distilling Down Distribution
For the immediate future, McKenna says the company will sell products online in a D2C (direct to consumers) push at ThielAudio.com exclusively. Then, in the near future, they will expand into other e-commerce properties, such as Amazon.com and other online partners. Eventually, they will offer their lines to select retailers in local markets.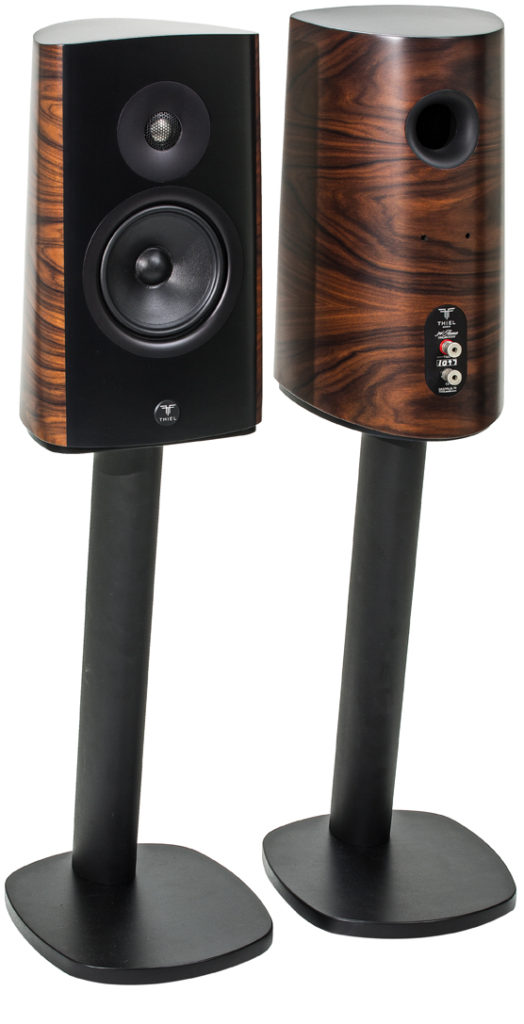 But for the foreseeable future, distribution will be online only. McKenna told us the team is working on improving execution, such as building in seasonal promotions and the such. The company offers a 30-day money back guarantee on all products sold through their website.
Building a Brighter Future
So who is managing the product development plan? New products come from the company's engineering team, McKenna told us.
The engineering team and the marketing team meet regularly to discuss product ideas, with technology feedback from the engineering side, and consumer requests and market trends information from the marketing team. Collectively, the product plan is managed this way, although maintaining the plan is the responsibility of Dennis Crossan, Thiel's Director of Engineering.
Team Thiel
Although there was a pretty substantial layoff earlier this year, McKenna tells us her team has been right-sized with an e-commerce team and marketing team in place. Not only are they in place, but she feels comfortable that there is a good ability for the existing team to "scale" as sales grow.
Her most immediate team includes Kat Aroca, Director of Marketing, and Allison McCowan, Sales and Marketing Manager. As the company continues to grow, and new channels are pursued, then McKenna will add to her team then.
Summing up, McKenna said: "[What] is going to keep this company and this name alive and moving forward…is to sell speakers."
See more on the new Thiel Audio by visiting: www.thielaudio.com.