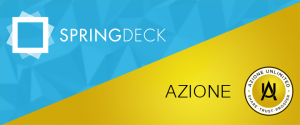 Spring Deck LLC, a start-up company that offers a new sales presentation solution for integrators, announced this week that it has cut an exclusive partnership deal with Azione Unlimited, a national buying group of dealers and integrators. According to Spring Deck, the deal makes its app and service instantly available Azione members…and at a specially discounted price.
See more on the Spring Deck/Azione Unlimited partnership…
Strata-gee was first in the industry to introduce and detail Spring Deck's unique app and service in August. Since that time, the company has operated at a blistering pace, driving their growth by penning national deals with D-Tools…and now Azione.
Spring Deck says that this agreement designates Azione as its "exclusive buying group partner. As part of this agreement, the company will offer Spring Deck members a special discounted price on their sales presentation app and service.
"We are very proud to have Azione Unlimited as our exclusive buying group partner," Ryan Sullivan, CEO of Spring Deck said in a prepared statement. "We believe in AU's goal to help vendors and dealers succeed, and we feel this partnership will strengthen industry relationships while enhancing their sales process along the way."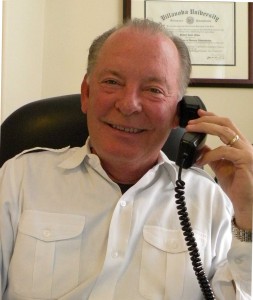 Like other buying groups, Azione Unlimited holds regular membership meetings to educate members on latest trends, best practices, etc. Unlike other buying groups, Azione offers their vendors membership status as well – working cooperatively with Azione dealers to learn…and to solve problems.
Spring Deck's service operates as a central hub with vendor's marketing materials and media content readily available and always updated. This makes it easier for integrators sales teams to present options to their clients.
"Our goal is to offer benefits that maximize profitability for both our dealer and vendor members, and this partnership is going to be a win-win," said Richard Glikes, President of Azione Unlimited in the same statement. "Spring Deck is a unique tool that is perfect in our digital age. Its ease of use and great product information will allow AU members to save time and close sales more easily."
To learn more about Azione Unlimited and its benefits, see: http://azioneunlimited.com/.
See more about Spring Deck's app and service here: www.springdeck.com.