Company Seeks to 'Rally Against…Over-Connectivity'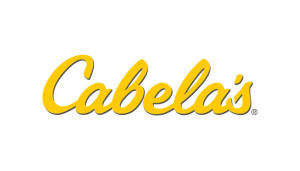 Cabela's Inc., the world's largest direct marketer of hunting, fishing, camping and outdoor goods, announced last week that it is partnering with country music star Justin Moore to launch a campaign to encourage their customers to disconnect from tech by supporting a Disconnect Day. Saying, "It's no secret that a dependence on technology affects individuals and families," the company plans to launch a multi-faceted effort to encourage consumers to "step away from their devices for a day of their choosing to enjoy outdoor activities."
See more on how Cabela's wants you to disconnect from tech…
The company kicked-off the Disconnect Day campaign by employing country music star Justin Moore who agreed to take what they call the Disconnect Day pledge. Moore attended Cabela's Great Outdoors Archery Event last weekend and challenged his colleagues and fans to join him in turning off their technology devices for at least a day.
"As a husband and dad of two daughters, I know how challenging it can be to find time with a crazy schedule to get away from the noise and spend time together," Justin Moore said in a prepared statement. "For my Disconnect Day, I'm grabbing my Cabela's camping gear and taking my family to our favorite spot with no phones allowed…except for taking pictures."
Campaign anthem…
The campaign has adopted Moore's rendition of the old-time hit "What a Wonderful World" as its anthem. The partners have created a video of an advertisement featuring this anthem played under several scenes of people enjoying the outdoors that shockingly ends with the camera pulling back to reveal a small child watching it alone on a tablet.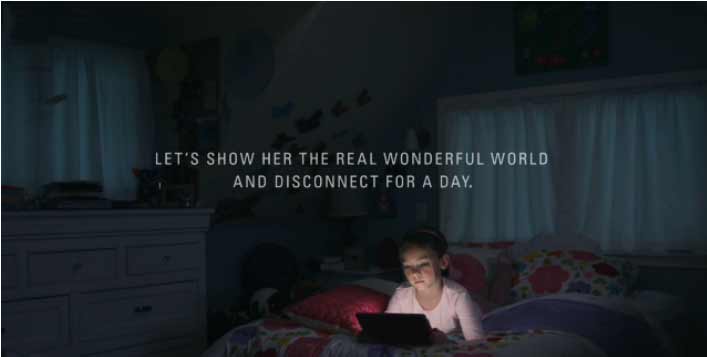 The video can be downloaded for free starting this Friday, May 1st at www.MyDisconnectDay.com. It is also being made available on YouTube, as well.
"The core idea behind Disconnect Day is to remember how rewarding the outdoors can be in strengthening the relationships in our lives," said Scott Williams, Cabela's Chief Marketing Officer. "When our children grow up, they aren't going to remember how many likes they got on a status update, but they will remember the family camping trips and the first fish they caught."
Where to take the pledge…
For those who want to take up the challenge, they can simply visit the website and take the pledge. Interestingly, those who take the pledge have an opportunity to set a calendar reminder using a tool on the website…a technological tool, we noticed. And…surprise, surprise…pledgers can see an assortment of Cabela's outdoor products to enhance their outdoor experience.
We also couldn't help but notice that the release from Cabela's encourages those taking the pledge to share their experience – via social media – after they've completed their Disconnect Day experience. You would need to use technology, of course, to be able to do that.
See more on Cabela's at www.cabelas.com.