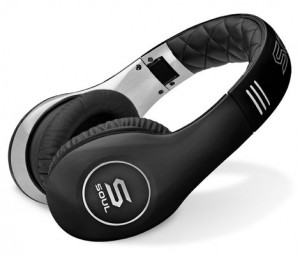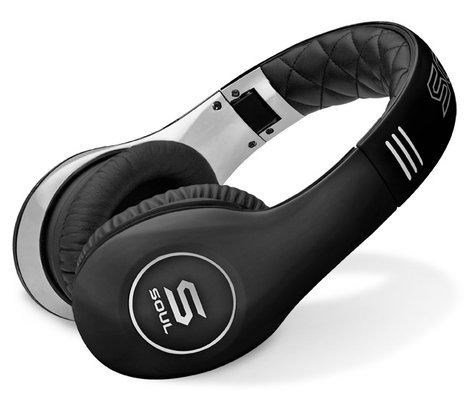 Earlier this year, we reported on a trademark infringement suit filed by Signeo USA, LLC, vs. Sol Republic. Signeo is the corporate name for a company better known in the trade as the Soul by Ludacris brand of headphones. Sol Republic denied Signeo's allegations and filed a counter-suit suggesting, amongst other things, that Signeo's trademark application was improper. Signeo also filed a motion for a preliminary injunction, seeking a court order to stop the sales of Sol Republic products.
There are lots of twists – and the court has rendered its verdict on the injunction…
Cases such as this one are often very messy with each side throwing all they can at each other as they try to beat each other down. But in an interesting twist, shortly after the initial filings, several members of the PRO Group got dragged into the matter as we reported in a follow-up story.
PRO Group gets pulled in…
As part of their answer and counterclaim, Sol Republic entered emails from Bob Cole of World Wide Stereo and Rob Standley of Vanns stating that there was no confusion between Sol and Soul. But in a conversation between one of Signeo's attorneys and Dave Workman, Pro Group's executive director, Workman appeared to counter the members by suggesting that there was confusion.
Signeo pounced on this discrepancy and asked the judge for expedited discovery to dig into the confusion issue. The judge agreed to the expedited discovery – but he offered it mutually to both parties. As a result of this decision, the PRO Group members and the parties themselves were deposed and their sworn testimony was entered into various filings by each side.
Motion denied, but why?…
And now, after reading all of the filings and participating in a couple of hearings where oral arguments were heard, the judge has rendered his 23-page decision on the matter of the preliminary injunction – denying Signeo's request for an injunction. A clear win for Sol Republic, they live on to fight another day. Or was it a clear win?
The case is being heard in the United States District Court, Northern District of California, San Jose Division. The judge in this matter is United States Magistrate Judge Paul S. Grewal.
SOL Republic has not met its burden…
Judge Grewal's decision, while favorable in its conclusion that a preliminary injunction is not supported in this matter has, in his discussion of the facts surrounding the matter, offered what could best be interpreted as warnings of failings on both sides of the matter. And while his decision was specifically only on the matter of the injunction – we suspect the judge's troubling discussion of facts has sent both sides "back to the drawing board" of their respective cases.
For example, in discussing Sol Republic's challenge of Signeo's trademark, the judge's decision says: "Because SOL Republic has not presented any evidence challenging the validity of the SOUL mark as to headphones specifically, and any inferences must be resolved in favor of Signeo, the present record is sufficient under the 'preponderance of the evidence'; standard required under Vuitton."
Judge Grewall adds, "Similarly, with respect to SOL Republic's invalidity challenge based on Signeo's ownership of the SOUL mark, SOL Republic has not met its burden."
Equally unmoved…
On the other hand, the judge appeared equally unmoved by Signeo's assertion of confusion between the marks. Signeo had relied heavily on confusion within the trade, offering several declaration or affidavits by various company employees relaying stories of confusion they experienced at the Consumer Electronics Show this past January.
Then during the course of the proceedings, Signeo became aware of two incidents involving consumer confusion which they submitted to the court. However, the judge – weighing the heavy impact of an injunction that was likely to put Sol Republic out of business – seemed to want more.
Little weight…
"The court cannot assign much, if any, weight to Signeo's evidence of actual confusion. The two instances of consumer confusion Signeo identifies help, but both are anecdotal and rise only to the level of de minimis evidence."
And later, "Thus, notwithstanding Signeo's evidence of repeated instances involving industry players and retail associates who have demonstrated confusion, Signeo presents little evidence regarding the purchasing consumer – the necessary focus of the confusion inquiry."
Can be devastating…
Finally, since a preliminary injunction can have a devastating effect on the party so enjoined, the judge carefully weighed or balanced the respective hardships between the parties of either granting the injunction or allowing the situation to continue through a trial.
In his finding, Judge Grewal said, "As between the two parties, the court is persuaded that the balance of hardships favors SOL Republic, even if slightly."
The court is not persuaded…
The decision denying Signeo's motion for preliminary injunction ends with, "…the court is not persuaded that the public interest is served by a market intervention at this stage."
We reached out to Lan Kennedy-Davis of Davis & Kennedy, PA based in Lake Mary, Florida. We asked Kennedy-Davis how Signeo felt about the judge's decision on the preliminary injunction.
"We were disappointed but not really surprised," Kennedy-Davis told us. "Statistically speaking, injunctions are rarely granted."
A heavy burden…
Kennedy-Davis went on to explain that, due to the potentially devastating effect of an injunction, the party requesting one must meet a very heavy burden of proof. Still, Signeo felt it had to try as they strongly feel a need to protect consumers from the confusion that they say they know is going on almost every day.
In entering into the legal debate over the injunction, Signeo believed that they only had to prove that there was a strong likelihood of confusion over the two trade marks, SOL and SOUL, which are pronounced phonetically the same. Thanks to the judge's decision, they now know precisely what he is looking for – actual evidence of direct consumer confusion. And according to Kennedy-Davis, they are in the process of obtaining just exactly that type of evidence.
Without a doubt…
Kennedy-Davis sounded confident, telling us that her client is absolutely 100% committed to seeing this matter through to the end. And she is without any doubt that they will ultimately prevail…telling us that they are getting more and more proof every day.
"This was just the first round of a scheduled 15-round fight," Kennedy-Davis said. "They may have scored a little higher in the first round, but its a long fight ahead and we are confident we will prevail."
As a final note, we should mention that we also attempted to contact SOL Republic, but were unable to reach them by the time this article was written.