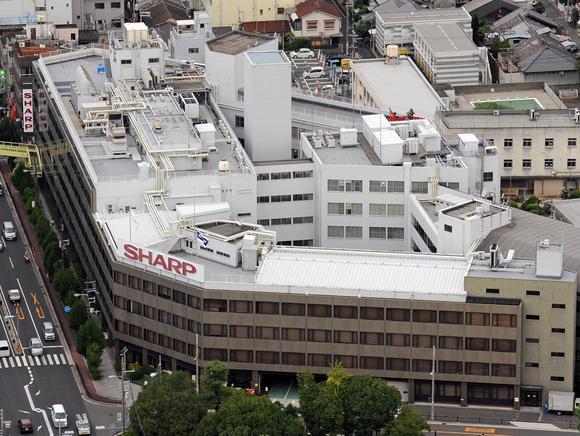 Out of Osaka, Japan we learn that Sharp Corp. is about to embark on a major restructuring of its business that will likely change the company in fundamental ways. Plans call for closing domestic factories – a first for Sharp – staff cuts, and a possible exit from a major business segment for the company. Sharp is also seeking to raise capital, something that is not easy for a struggling company.
See more on this new announcement from Sharp…
Sharp Corp. will engage in an aggressive restructuring of its domestic (Japan) operations in an attempt "to improve its flagging fortunes" according to a report this week in the Nikkei. And in a move that is a first for the prominent CE company, it will likely be forced to close domestic factories.
The report says the company will close at least four major factories in Japan. This is the most significant restructuring by Sharp which, other than offering early retirement to 3,000 employees in 2012, has not engaged in significant restructurings.
Bet on large-sized LCD panels didn't pay off…
As the Nikkei noted, Sharp suffered total losses of ¥900 billion ($7.5 billion) for fiscal 2011 & 2012 after a bid to build a huge large-panel LCD manufacturing plant failed to pay off. The company sought capital partnerships with Qualcomm, Hon Hai, Samsung and others and eventually pulled out of their initial troubles by cutting supply deals on small LCD screens with Chinese smartphone makers and with sales of  solar panels.
Thanks to these initiatives, Sharp's results improved dramatically in 2013. But alas, it turned out to only be temporary, as increasing competition in both the LCD and solar panel businesses reversed its fortunes.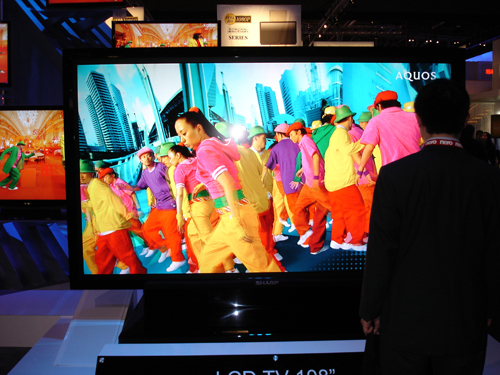 Success…left them vulnerable…
Unfortunately, the improving results for the company in 2013 caused it to become lax in terms of rationalizing its business structure. This left it vulnerable to a downturn.
When times were good in 2013, the company was able to raise capital of nearly ¥140 billion ($1.5 billion) with public stock offerings. This improved its capital structure…something the company needs to do again. However, most experts agree that the company's current problems will preclude it from seeking funding from public markets.
A double whammy…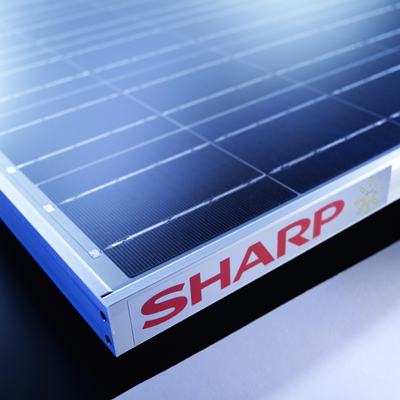 But Sharp is caught in a kind of double whammy. It needs to raise even more capital than it did in 2013, because closing facilities and altering long-term contracts will cost them money. The report suggests that Sharp could need as much as ¥300 billion to cover theses write-downs. To address this need, the company plans to seek the additional capital from its two major lenders – Mizuho Bank and Bank of Tokyo-Mitsubishi UFJ.
The bulk of Sharp's restructuring plans will rest on restructuring its domestic production base. According the Nikkei, who does not reveal its sources, the company will close down it Mihara plant which manufactures light-emitting diodes and employs about 400 people.
Factory closings will be painful…
Sharp will also consolidate four plants – Fukuyama No. 1 to No. 2 factories – into one. Currently, the plants are all running at low production levels and by consolidating into one factory – it will be able to run more efficiently.
Sharp will announce its final plans in May, but the Nikkei has learned that it is strongly considering exiting the solar panel business completely. Once a bright spot for Sharp, increasing competition with China-based solar panel makers sapped the profit out of the business.
Exiting TVs?…
The company is also said to be considering exiting the television business in North America and Australia. Sharp would like to sell off their Mexican TV factory as well.
Sharp President Kozo Takahashi has a simple strategy – all Sharp's businesses must be in the black. Takahashi has also advocated moving Sharp away from a reliance on the LCD business.
One big question…what will Sharp do with its remaining 50,000 employees, in the face of this restructuring?