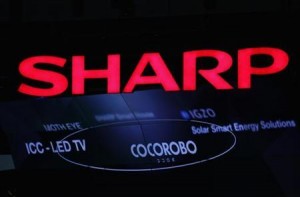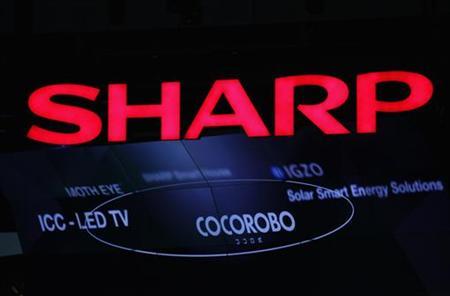 Sharp Corp., the struggling Japanese manufacturer that is widely reported to be scrambling to survive, recently offered buyout packages to employees hoping that 2,000 would agree to leave the company. To their surprise, almost 3,000 employees volunteered to leave – good for the company, but a sign of their lack of confidence in the company's ability to return to profit anytime soon.
See more on this latest indicator of the company's struggles…
Sharp said it would book a special loss of ¥25.3 billion ($312 million) in the October-December quarter to provide for the exit packages and other costs associated with the layoff. The company says that they had already provided for this cost in their latest forecast for the period.
The once high-flying Sharp, the inventor and Japan's largest manufacturer of the liquid crystal diode (LCD) television, has fallen on hard times. A deadly combination of negative currency exchanges, falling LCD TV prices, increased competition, and slackening consumer demand has been too much for the company to handle – forcing it to seek a partner willing to make a significant capital investment into the company.
Record potential loss…
As we have reported recently, the company was forced to revise its financial projections to say that it may post a record net loss for this fiscal year of ¥450 billion ($5.6 billion). This number is large enough, and the company's prospects dim enough, that they had to admit that they find themselves "in circumstances in which material doubt" exits about its ability to continue as an ongoing concern.
Sharp's stock fell an additional 1.7 percent in trading in Tokyo today, dropping to ¥172. Sharp's stock value has dropped 74 percent this year leading Bloomberg News to refer to Sharp as the "worst-performing major stock" in the world. The designation comes from a worldwide ranking of major company stocks known as the MSCI World Index.
Dancing the Hon Hai hoedown…
A few months ago, Sharp was in deep negotiations for a major investment by Hon Hai Precision Industry Co. Ltd. (Foxconn). However, Hon Hai pulled back as Sharp's stock began to drop precipitously in the weeks during which the companies were talking – complicating the negotiations.
Last week, we reported that Sharp had opened a new round of negotiations with Intel Corp. and Qualcomm, Inc on a potential life-saving investment. While there have been no announcements related to any results of those discussions…they are believed to be continuing.
Hopefully, Sharp will have better results in these discussions than they did with Hon Hai. Intel and Qualcomm could be their last hope.