You don't need me to tell you…the entire world has changed dramatically in just a few short weeks. Deadly viral outbreaks forcing government mandated 'Stay-at-Home' orders is something we haven't seen in our lifetimes. Well the good news is, Savant remains committed to supporting their dealers and has aggressively taken action to more effectively configure their company's support systems to meet the challenges of today's environment.
See Savant's changes to improve support in changed environment…
Savant says that they are committed to "providing value to dealers across the globe as they face the 'new normal,' make tough business decisions, try to support homeowners remotely and simply manage work and home life differently in a rapidly changing climate." In order to do this, they have smartly created some new support options that better serve dealers needs in this new, largely 'Stay-at-Home' world most Americans (and integrators) now live in.
Always committed to training and education, Savant has raised the bar and augmented their traditional training programs with a new stay-at-home educational series and an equally new one-on-one session with a Savant tech – helping dealers' employees turn downtime into productive time.
Going Remote with Customer & Tech Support was Easy Peasy
The company says that it has de-centralized their entire support and customer service teams, with all them then now working remotely from their homes. Since Savant's technical teams already had the Savant Experience technology installed in their homes…this dramatic change in structure turned out to be easy-peasy.
Furthermore, Savant's technology allows their teams full access to additional remote hardware wherever it may be located, should they need to perform more extensive testing. Tech and customer support is fully up and remotely running – although the company warns (tongue-in-cheek) that while customers may experience the occasional bark of a dog or whistle of a tea kettle…the information will be as good as ever.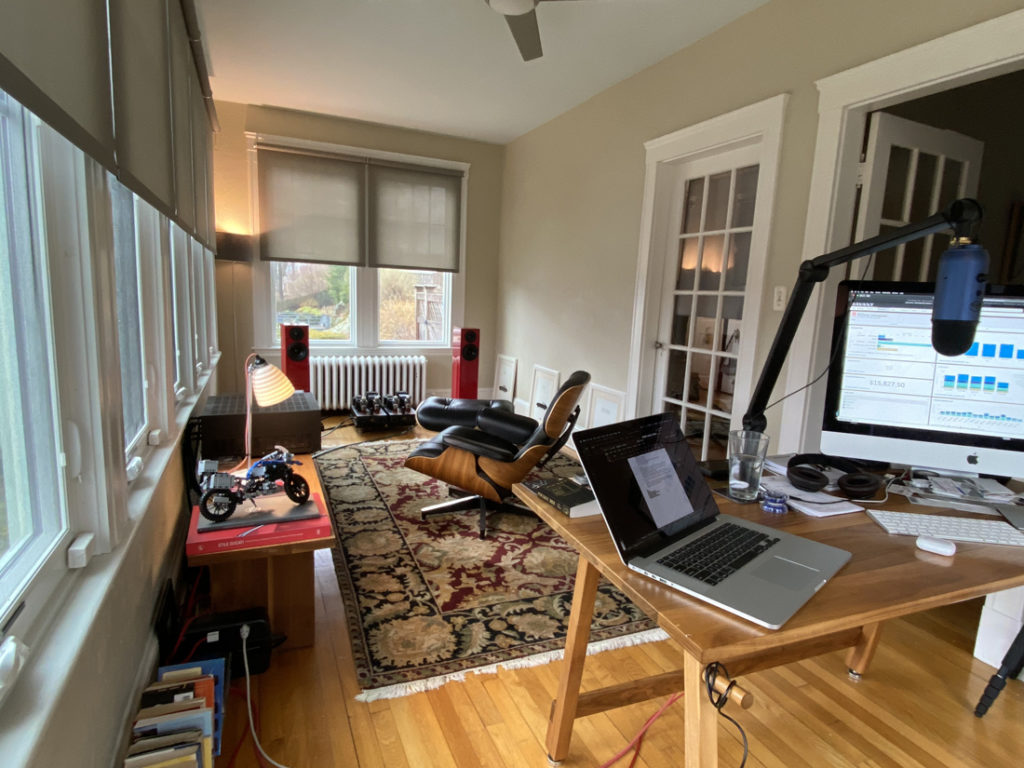 'A Massive' Education Campaign
Sensing a unique educational moment, the company has launched "a massive" education campaign.
"We have nearly 40 live webinars scheduled for our integrators and their teams to attend throughout the months of March and April. In addition to these educational sessions, we have also introduced the ability for integrators to reserve an hour with a Savant Technician to gain even more personalized training on key topics."

JC Murphy, President of Savant
Not Just Tech, But Marketing Topics, As Well
Topics in this new educational program include not just technical issues, but also offer best practices for marketing as well. Topics include:
How to utilize Savant Central Manager to Remotely Manage your Projects
Savant Blueprint Deep Dive on Lighting Manager
Best Practices in Distributed Audio System Design
How to maximize your Social Media track to better take advantage of this inexpensive marketing tool
Savant's inspiration to create this new approach appears to come from a 50-50 mix of necessity (as the mother of invention) and their dealers' creativity. Company President Murphy shared his thinking in the announcement.
"I am struck by the resiliency of this channel and the unique ways that dealers have been leveraging technology to provide vital service and assistance to their clients," Murphy said. "I believe in the power of this community and encourage all of us to share best practices, supporting each other in these unique times."
See more on Savant by visiting: savant.com.