BREAKING NEWS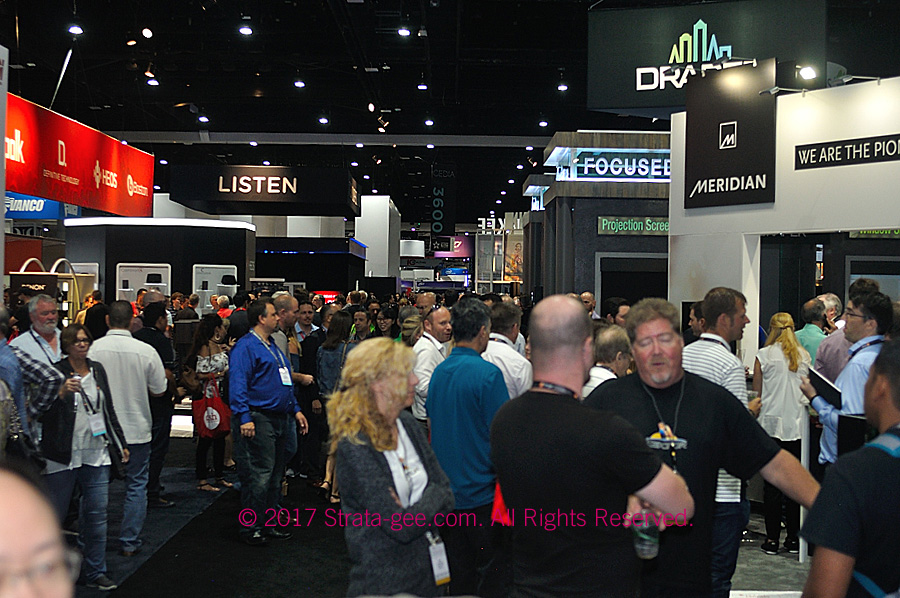 The announcements are coming faster than I can get them written up, as I learned late Friday that Samsung has notified their dealers that they too have pulled out of the CEDIA Expo 2021. Pressure is building on other exhibitors to take a stand. A tipping point may be approaching…
See more on Samsung exiting CEDIA Expo…
In an email sent to dealers on Friday, Samsung noted that while they had been looking forward to meeting with dealers in person, the "recent rise of COVID-19 infection rates" has forced them to make the "difficult decision to withdraw" from CEDIA Expo 2021, set to take place the first week of September in Indianapolis, IN. With this decision, Samsung joins a growing list of exhibitors leaving the event – starting with Savant's announcement on Tuesday that it was pulling out of the Expo due to the surging spread of new COVID infections as a result of the rapid emergence of the more virulent Delta variant.
Since the Savant announcement, Strata-gee has additionally reported other major exhibitors pulling from the Expo, including Snap One, Sound United, and Sonos. These are big exhibitors with large booths – thousands of square feet of exhibit floor space – that will now sit empty.
As More Exhibitors Pull Out, Calculations Can Change
As more brands pull out of the event, attendees – primarily integrators – begin to reassess the value of attending the CEDIA Expo, which can be a costly investment of time and money for travel, hotel, and meal expenses. Not only that but time away from their businesses can be an added cost as well. Worth it, if all the brands you need to see are there. Perhaps not worth it if they aren't all there.
Similarly, exhibitors who have not yet considered leaving will need to reassess as well. When big anchor brands pull out, the show begins to see its power to pull in attendees diminish. It costs a lot of money to exhibit at trade shows, a cost that can only be abated with strong attendance reducing your cost per lead generated. Fewer attendees mean costs increase while returns diminish.
Samsung Message to Dealers
We have been looking forward to meeting with you in person at the upcoming CEDIA show in Indianapolis Next [sic] month. Unfortunately however, due to the recent rise of COVID – 19 infection rates, we have made the difficult decision to withdraw from exhibiting in-person at this year's Expo. We assure you that while this means we won't see you in person, we will be reaching out to you directly to set up time virtually to share our latest product. news, program updatews and continue our strong collaboration. Your partnership is very inmportant to us as we move forward together through these challenging times."

Samsung CEDIA Announcement
Learn more about Samsung by visiting: samsung.com.