Imagine, if you will, working at a company serving a channel in which yours is the only significant participant with no major competitors – you own the segment. Not only that, but dealers love your product, the press sings holy hosannas over the quality and performance of your line, a major [legal] black cloud is behind you, and the future appears to be bright. Must be an idyllic existence…right?
At Kaleidescape, Inc., the industry's most prominent brand of media servers, it appears to be an idyllic existence only if you are one of the two founders – Michael Malcolm and Cheena Srinivasan. For other top managers, the pressure must be constant, as there appears to be a spinning revolving door – or so it would seem as we learn again this week of more top managers exiting the company.
See more on this newest round of managers exiting Kaleidescape…
We have learned that Kaleidescape, in November, has dismissed both Buzz Goddard, Vice President of Sales, and Angelika Stalman, Vice President of Marketing. The company has made no formal public announcement about these dismissals. The "Management" page on the company's website is beginning to look a little light.
We first reported on a significant exodus from the company in February and March of this year when a group of managers and employees including Tom Furlong (CEO), Bob Wood (VP of Sales), Beth Russell and Tina Alamar all were dismissed. The upshot of that upheaval was that co-founder Cheena Srinivasan was named the company's CEO.
A short-lived appointment…
Sometime after that, the company appointed Buzz Goddard its new – and short-lived – Vice President of Sales. Goddard, we are told, left the company at the beginning of November. Then, only a matter of days after that, Stalman was let go.
Learning of Stalman's departure, for us, is a little ironic. When researching the story in February, we reached out to the company's founders for comment. Our calls were ultimately returned by Stalman who vigorously defended the company's position on these moves.
Stalman's statements at the time tried to minimize the issue of the employees who were leaving the company…and loudly praised the founders on how they are running the company.
"I would say the management of the company has been the same for the last 13 years," Stalman said in response to our question on how our readers should view this shake-up. "It's one of the most stable companies that you can find in this industry."
Looking forward…not back…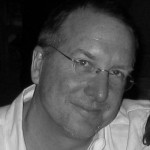 In the wake of this new development we reached out to Stalman again, but didn't hear back from her by the time this story was published. We were more successful in contacting Goddard by phone, who confirmed his departure from the company. However, Goddard declined to go much beyond this confirmation…choosing to look forward, rather than back.
We also reached out once again to Kaleidescape and Srinivasan, but did not receive a reply prior to the publishing of this story. If the company contacts us and we get new information, we will update this story.
A remarkable reaction from dealers…
We did, however, speak with a few Kaleidescape dealers…and their responses were interesting. Although we certainly did not speak to a "statistically significant sampling" of Kaleidescape dealers, the few we did speak with seemed remarkably unfazed by the news of a management shakeup at the supplier.
To be fair, most of them were – to some degree – in the dark…either a little, or completely. By this we mean, some were only aware of Goddard's exit, but not Stalman…or vice-versa. Others knew nothing about any departures.
Care-free? Or something else?…
But a few were aware of the news of both of these departures. Surprisingly, only one dealer we spoke with expressed real concern over the constantly changing management at Kaleidescape. Overall, most were not – to any great degree – concerned about these changes.
As we drilled down to try to understand this care-free response, it became apparent that we were misinterpreting their reaction. It was not, as it first appeared, that dealers were totally unconcerned about working with a partner who is constantly changing its team. Rather, dealers are becoming acclimated to this increasingly routine situation – or as one dealer told us, this instance is just another example of "Kaleidescape just being Kaleidescape."
Don't rock the boat baby…
Some of the dealers appear to seek to avoid "rocking the boat" with the company – whose products are widely respected and fill a specific need in their assortments. Whether they wished to remain politically correct – or just don't want to think about the negative ramifications of instability at an important supplier – these dealers were reticent to criticize the company.
Without a response from the company, it is impossible to interpret this new development. Is this a staff cutback? Have others been let go that we haven't discovered yet? Is the company in trouble? Are these isolated specific incidents?
But there IS a new major development, left over from their lawsuit…
The fact is, we just don't know. But one thing we do know is that management shakeups at Kaleidescape are not uncommon.
There has been a recent – and some say major – product development at the company that is problematical. As a result of settling their legal issues with DVD CCA (that "dark cloud" we mentioned earlier) regarding DVD disc copying and resolving piracy concerns – as of the end of November, the company can not offer products that can "import" or copy CSS-protected DVDs.
Turmoil in Kaleidescape-land…
From now on, movies can only be played from the physical discs. In the wake of this move, the company launched an online store such that they can pursue a download business – circumventing the whole disc issue by allowing consumers to download a digital copy of their DVDs (for a charge of course).
But many dealers told us that this development has robbed them of a service they were able to provide customers, copying their DVD libraries for a (very profitable) fee. And Kaleidescape's download service has, for the moment, fairly limited participation of by a short list of studios. All of this means turmoil in Kaleidescape-land.
It's not good…
We haven't been able to determine what the impact of this development is on Kaleidescape's business. But it seems safe to say, it's not a positive one. At least not for the short term. As one insider told us – over the long haul, the world has been moving away from physical media anyway.
But even Kaleidescape's new world is fraught with danger. Some of the issues yet to be addressed head-on by the company include 4K Ultra HD resolution – and the issue of consumer demand moving towards real-time streaming of their entertainment versus owned (and/or downloaded) media. Right now, the company has not addressed either of these issues in a significant way.
But consumers are…
To learn more about Kaleidescape, visit: www.kaleidescape.com.