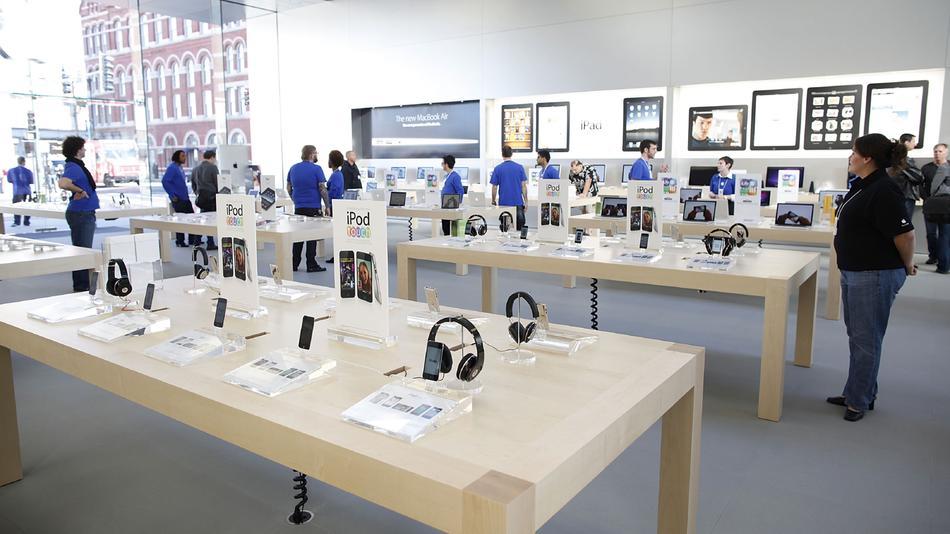 In a new report by the U.S. Commerce Department released Wednesday, U.S. retail sales in September have broadly dropped for the first time in seven months. The report is seen by many economists as another significant sign of a cooling economy.
See more on the decline in retail sales…
The latest government data on U.S. retail sales is seen as a troubling follow-up to other recent economic reports and, according to respected news agency Reuters, suggests that a recent drop in manufacturing activity may be "spreading to the broader economy." This fear of a growing slowdown may motivate the Fed to lower interest rates at their next meeting later this month.
In addition to the slowdown in manufacturing activity mentioned above, other reports have shown a slowdown in the services sector and a cooling off in the rate of job growth data. A slowdown in retail sales could suggest that the consumer is pulling back, just as we're about to enter the holiday selling season.
Trade War 'Has Soured Business Sentiment'
On top of all of this, the U.S. is in the midst of a trade war with China over the last 15-months which has raised prices on many goods purchased by consumers. The trade war, Reuters says, "has soured business sentiment, leading to a decline in capital expenditure and a recession in manufacturing."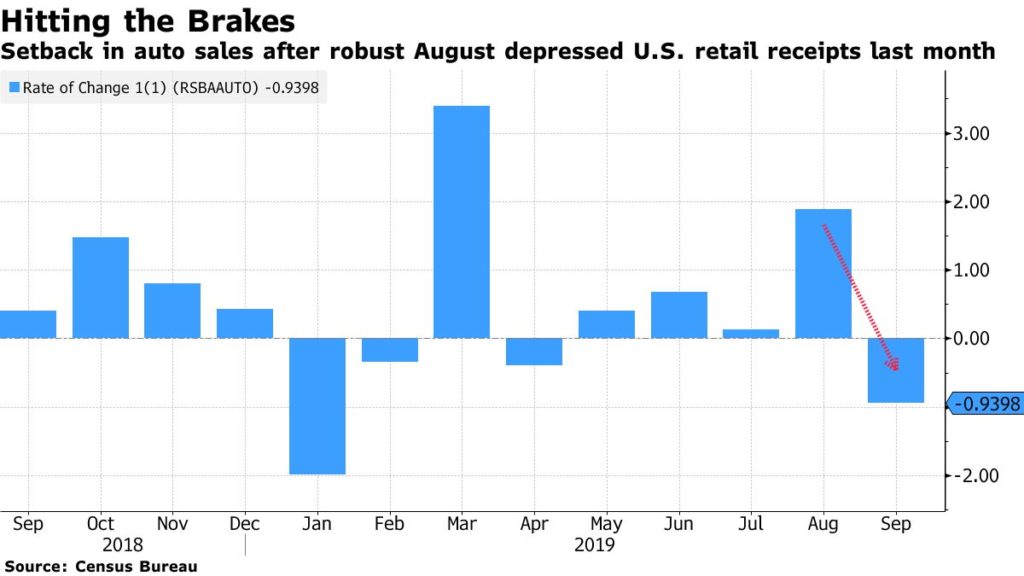 "This morning's report solidifies concerns of the consumer's inability to perpetually support the economy alone. With business investment declining and manufacturing activity deteriorating, many investors brushed off fears of a slowdown because the consumer was still spending."

Lindsey Piegza, chief economist at Stifel in Chicago to Reuters
Both Retail and Online Faced Sales Declines
Americans in September cut back on purchases of automobiles, building materials, hobbies, and online purchases. This all added up to a drop in overall retail sales of 0.3%. Retail sales in the previous month had increased 0.6%. Even online and mail-order retail sales dropped 0.3% – the biggest drop since December 2018.
Economists Had Forecast an Increase
Economists surveyed by Reuters had projected overall retail sales would increase in September by 0.3%. Reuters notes that retail sales in September last year had increased by 4.1%.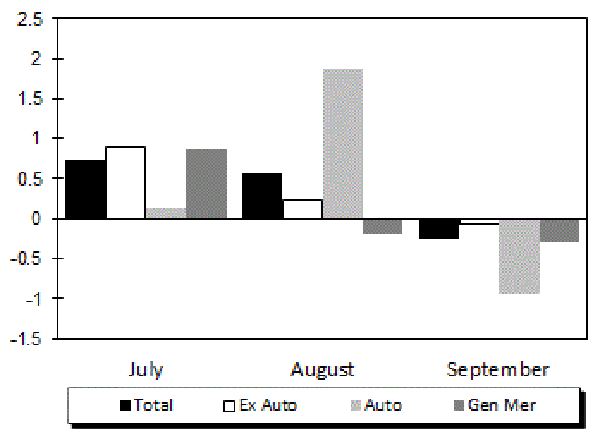 For these and other reasons, economists have lowered their third quarter GDP forecast to a range of between 1.2% – 1.9%. This rate is down from the rate of the Apr – June quarter (Q2) of 2.0% – and is well below the Trump Administration's goal rate of over 3%.
Possible Factors Impacting the Consumer
Economists pointed to several factors that could be spooking consumers. Some noted that the cooling in the employment growth – which was the smallest three-month average gain in private employment in seven years in September – could be causing "Americans to be more cautious about spending." Others pointed to the recent autoworkers strike at General Motors, which has been going on for a month – although a tentative settlement was announced on Wednesday.
The National Retail Federation blamed trade tensions and noted that the early Labor Day this year may have pulled some retail sales forward into the August results.
"The outlook is for further deceleration in household spending. With job growth, wage gains and hours worked easing back, the gains in income needed to sustain strong consumption are just not there."

Joel Naroff, chief economist at Naroff Economic Advisors in Holland, PA
Category Results are Mixed
There were mixed results from the different retail categories: automobile sales were down 0.9% (even in the face of lower lending costs), service stations were down 0.7%, sales at electronics and appliance stores were unchanged (even considering the launch of new Apple iPhones), building materials were down 1.0%, and sales at hobby/musical instrument/book stores were down 0.1%.
On the other hand, sales at clothing stores in September were up 1.3%; sales at furniture stores were up 0.6%; and sales at restaurants and bars increased 0.2%.