Residential Tech Today Editor Jeremy Glowacki interviewed Ted Green – yeah, that's me – for their podcast which is available in both audio-only or audio/video formats. What a weird experience it was for me! I'm used to being the questioner…not the questioned. Especially when you consider the fact that Jeremy and I are friends and talk frequently about everything from the business to family and friends – it was strange when he invited me to be on the podcast and shifted into professional editor mode.
And, he asked real questions – such as why Strata-gee can sometimes be controversial and how I came to this role.
See more on what Jeremy asked during my appearance on Residential Tech Today
Several months ago, during one of our regular phone conversations, my good friend Jeremy Glowacki – someone I've known for nearly a couple of decades – suddenly surprised me by suggesting that I should come on the Residential Tech Today podcast as a guest. I hadn't really ever considered that, and I wasn't sure how interested his readers would be in what I do, but I certainly couldn't turn down a friend. So I said, "sure."
Jeremy suggested that we time it in conjunction with my next "big" – and perhaps even controversial – story on Strata-gee. What was that next big story? Well, it began to develop between the middle and end of August, as the CEDIA Expo was approaching at the beginning of September, while COVID infections were rising, thanks to the Delta variant.
Asks About Controversy Surrounding the Strata-gee Coverage of CEDIA Expo
As most Strata-gee readers are likely aware, that story – The List of Companies Pulling Out of CEDIA Expo 2021 – turned out to be hugely successful – driving an abundance of new subscribers to the Strata-gee newsletter, new sponsorship inquiries, and even bringing my marketing company, The Stratecon Group, some new opportunities. The follow-up from that and other CEDIA Expo-related stories continued on into October and I reached out to Jeremy and told him this may be that next big Strata-gee story he was looking to tie into.
By then, Jeremy's calendar had gotten kind of busy, but we finally were able to get together in late October to record that episode which is now up on Residential Tech Today in both audio and audio/video formats.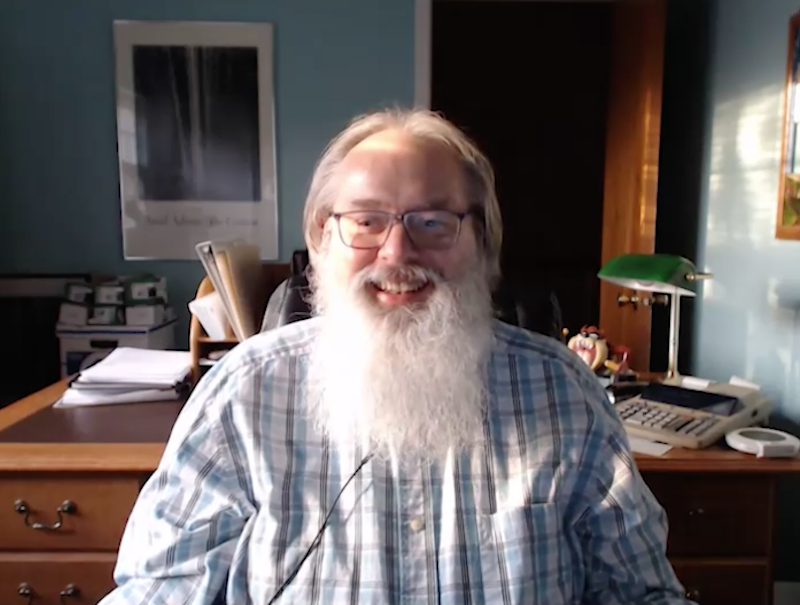 The First Question
What an interesting experience that was for me. As the record button was hit, Jeremy suddenly morphed from a friend into an interviewer who had some incisive questions to ask. And these were not softballs…
You really were a name that was coming up a lot during the lead-up to CEDIA Expo. And it was like our country, it was 50/50 – maybe you were more on the positive side. But there were those who were, like, blaming Ted Green for the CEDIA demise…and others saying, 'Thank you Ted Green for doing this tough job of helping us figure out who's going to be there and if it was worth traveling to the show…' What did that do for you?"

Jeremy Glowacki
Yeah…that was his first question. Whew! Yet there were more to come…
See and Hear It For Yourself
Check out my appearance on the Residential Tech Today podcast here:
Audio-Only: https://residentialtechtalks.blubrry.net/2021/11/02/episode-72-ted-greens-circle-of-life-ce-career/
Audio/Video: https://youtu.be/IaovteXETqA