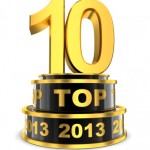 2013 ends today and it is fun to look back on the top stories of the last year. Many times, this yields surprises as stories from early in the year are easy to forget. In this post, we are revealing the top Strata-gee.com stories from 2013 based on which stories generated the most page views…therefore, those stories that you – the reader – found most interesting.
See Strata-gee.com's Readers' Choice for top stories of 2013 below – Do you remember these?…
We will reveal the top 20 stories as chosen by you, the reader, in reverse order – alá David Letterman  – starting with Number 20. Scroll down to see our Top 10 stories…you may be surprised to see what topics interested our readers!
Ready? OK…here we go:
#20 – Beats Gets $60 Million Investment in Daisy; And a Visit From Apple CEO – One of the biggest stories in 2013 was the continued emergence of Beats by Dr. Dre in the wake of their separation from Monster at the end of 2012. We actually had a few stories about Beats throughout the year, but this March 2013 story seemed to catch readers' interest as many in the industry wondered if Beats would flounder as an independent entity without Monster's influence – this story suggests that that clearly was not the case.
#19 – Nortek's TECH Segment's Troubled Transformation – Any regular reader of Strata-gee.com and the SYNCH know that we follow Nortek and its Core Brands division fairly closely…due to the fact that it is one of the most significant collection of brands in the custom integration businesses. But it also is an interesting experiment to watch them try to combine 10 separate brands into one efficient, powerful company. This story, like the one above from March 2013, focuses on their fiscal results report which…in our mind…raised some troubling questions.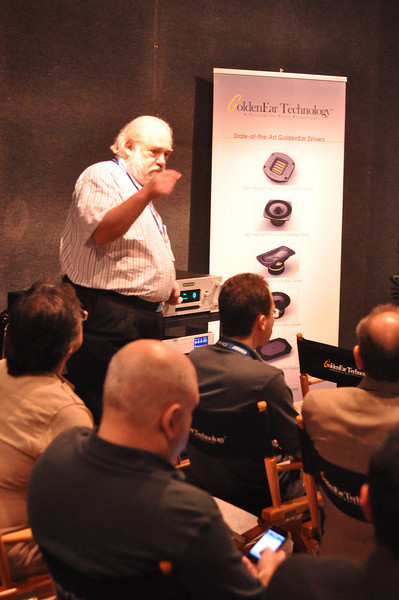 #18 – GoldenEar Continues Line Extension, Announces Two New Systems at CES 2013 – GoldenEar, Sandy Gross' latest and greatest speaker brand, seems to be a topic that continues to interest Strata-gee.com readers and this January 2013 article is no exception. Even though he launched GoldenEar at a time when it seemed as though there was no need for yet another speaker company – Sandy, through clever design and immense industry experience – was able to pull a rabbit out of his hat with a line that most of his dealers rave about.
#17 – Caught! Samsung Investigated for Placing Fake Reviews on the Web – This story seemed to draw a range of reactions from outright horror…to a bemused chuckle. Actually, this is more of a marketing story than a Samsung story. As marketers continue to explore the outer boundaries of newly available marketing tools…they occasionally step over the bounds of acceptability. In this case, Samsung got caught with their hands in the cookie jar!
#16 – Core Brands Completes Downsizing of National Sales Force – This June story on Core Brands announced the dropping of the boom on many of their sales representatives, as the company had just completed a market-by-market analysis of their sales force that resulted in many being dismissed. The good news for the remaining reps is they received most, if not all, of the Core Brands lines.
#15 – Plasma: The Rumors of My Death Have Been Greatly Exaggerated – This article from February 2013 revealed that new data from Quixel Research showed some remarkable resilience in the sales of plasma TVs in the global marketplace. (By October, Panasonic withdrew from the plasma business.)
#14 – Thiel Audio's Bob Brown Sees 'Lots of Opportunity' – Thiel Audio, one of the oldest speaker brands in high end audio was bought out by investors in late 2012 who eventually brought in former Lenbrook executive Bob Brown to help move the brand forward. This February 2013 story resulted from our interview of Bob Brown who discussed the many opportunities he saw for the brand.
#13 – John Badovinac of New York's CAVD Passes Away Suddenly – Strata-gee.com broke the sad news about the passing of John Badovinac, a well-known and respected sales representative for a New York metro distributor. 2013 saw many prominent industry passings, including Ray Dolby and Amar Bose.
#12 – Promising Newcomer AudioXperts Abruptly Ceases Operations – Another story Strata-gee.com broke to the industry this past October, relative newcomer AudioXperts suddenly ceased operations after investors shut off the money spigot. We were as surprised as you were, as – in our view – AudioXperts had a fresh new approach on many interesting products.
#11 – First Onkyo – Now Gibson Guitar Acquires Majority of Teac; Can Gibson Put the Pieces Together? – In April 2013, we reported that Gibson (formerly Gibson Guitar) continued their acquisition binge, further feasting on devalued Japanese companies by purchasing a majority interest in Teac. Press-resistant Gibson has never really discussed how these companies fit into the largely musical instrument-centric Gibson business.
__________________________________________________________________________________
Top 10 Stories Revealed…
And now…the Top 10 most popular stories of 2013, as picked by Strata-gee.com readers: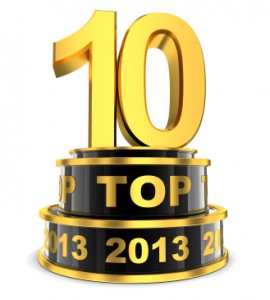 #10 – Yamaha Launches 3 New Aventage A/V Receivers – This story from May gave the details on three new Yamaha receivers. The fact that this story is a Top 10 story suggests that Strata-gee.com readers are interested in what Yamaha is up to.
#9 – Does the Sound Pop's Sound Really Pop? Or is That Sound Just Their Bubble Bursting? – In July 2013 we reviewed the Sound Pop by Audiosource – a neat little wireless Bluetooth portable speaker that is a dramatic departure from anything else offered by the predominantly custom integration oriented manufacturer. We talked about the product – and their strategy…both very interesting.
#8 – Seiki Shakes Up Industry, Offers Inexpensive 4K Ultra HDTV; 'Not Helpful' Says Major Competitor – One of the bigger splashes at the CEA's Line Show in New York City this past June (story posted in July), was a bit of a stir created by relative newcomer Seiki who announced 4K UHDTVs all all-new low prices. Yet at this same event, major TV makers were launching their lines traditionally positioned as higher priced (and higher profit) new technology.
#7 – 3vNet to Shut Down; CEO Anderson Launches Automated Control Technology Partners – In April of 2013, some surprising news came to us from Florida that 3vNet would be shut down. At the same time, CEO Anderson announced a new company and a new strategy.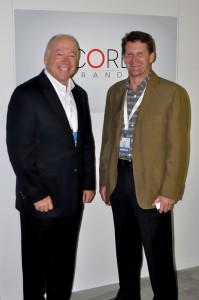 #6 – EXCLUSIVE: Core Brands Set to Announce Sweeping New Initiatives April 1st – Another in our continuing series on Core Brands, Strata-gee broke this story on impending major structural changes about to be announced. Company marketing head Paul Starkey, confirmed our information…
#5 – Core Brands to Significantly Downsize Their Sales Rep Network – Just another in our series of breaking reports, in this one Strata-gee.com discovered from multiple sources that Core Brands planned to dramatically cut down the number of sales reps – a significant consolidation of their sales force.
#4 – Two Key Appointments for Core Brands Announced – In January of 2013, Core Brands announced the hiring of two new executives. One of those, Mitch Witten, had been hired away from Monster as one of their top product marketing executives.
#3 – Wireworld Launches New Series 7 Cables at CES 2013 – OK, we admit it, the popularity of this story caught us by surprise. But Strata-gee.com readers were apparently taken with our details on Wireworld's newest Series 7 line of high quality HDMI cables.
#2 – HDBaseT Announces at CES 2013 That Onkyo & Pioneer Have Joined Alliance – HDBaseT is clearly a big industry story for 2013 – and it was a surprisingly big story on Strata-gee.com as well. In this case, two popular mainstream players joined the fold…a bit of news that interested Strata-gee.com readers.
#1 – NAD – Pulling High Performance Digital Away From the MP3 Muck – And the winner is…NAD! This story, from May 2013, continues to pull strong readership to this day. Evidently, our readers agreed with us that NAD was forging new ground with their affordably priced, but audiophile-level performing line of products. The company would go on to launch a new brand – Bluesound – further pushing the envelope in digital music listening.
So there you have it…an eclectic mix of stories. From major brands (Yamaha, Core Brands)…to new trends (Seiki, HDBaseT, Audiosource's Sound Pop)…to the brave new world of specialty (NAD, Wireworld)…Strata-gee.com readers are a diverse, engaged and interested lot!