TPVision, a principal licensor of the Philips brand of upscale TVs in Europe, announced today that is has partnered with Bowers & Wilkins (B&W) in a new multi-year agreement for a new line of products representing the finest in video and audio quality. The announcement noted the reputation both companies enjoy for excellence in engineering and suggests this partnership will set a new reference standard for visual and audio performance in televisions.
See more on this announcement from Philips and B&W…
The announcement provided few details on just what these new TVs will be, but delved into the apparent synergies between the two European entities that purport to make this partnership a match made in heaven. The announcement says that this partnership "is set to be one of the most exciting developments in the Television sector for some time."
So just what are the synergies between the two companies? The announcement notes that the two partners will "uniquely be able to share the internal engineering resources" that have allowed them each to produce "a long series of ground-breaking products."
Their Own Bespoke Technologies

Not only that, but both companies have a "long-lasting tradition for developing all of their own bespoke technologies in-house." Philips TV, the announcement says, has worked hard "to ensure that its TV sets consistently lead the market in terms of picture quality." While partner B&W, through its extensive research and development, has achieved "the truly best sound quality possible, whatever the format."
"For far too long, as an industry, we have allowed sound quality to be the poor relation when considering TV performance. A challenge that has been further exaggerated by the outstanding quality of our OLED sets," said Martijn Smelt, Chief Marketing Officer for Philips TV in Europe. "So, I'm delighted that we have been able to partner with the World's best audio company Bowers & Wilkins to ensure that in future our Philips High End TV sound will offer a uniquely premium experience."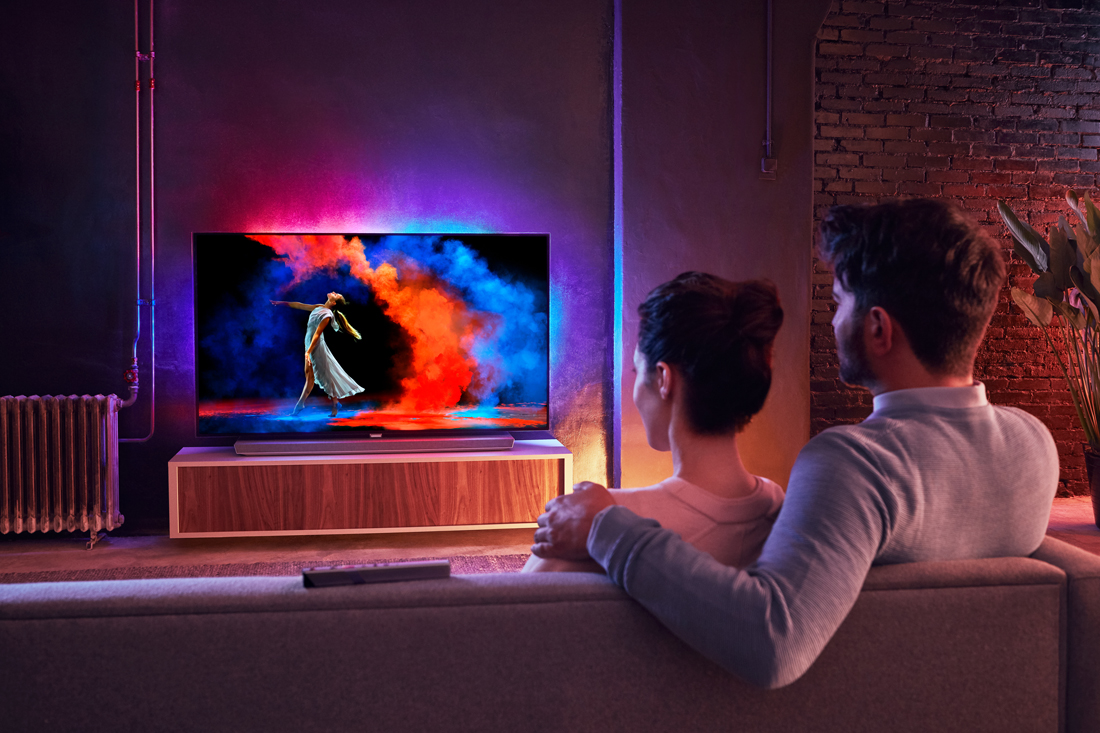 Engineering Centers for Both in Europe
The partners note that both companies maintain their principal engineering facilities in Europe – Philips TV's Innovation Centre in Ghent Belgium; while Bowers & Wilkins recently expanded and relocated their UK-based research and development center.
"Our new partnership with Philips TV presents a fantastic opportunity to help redefine the parameters of sound quality & performance on a TV," said Richard Campbell, Chief Revenue Officer of Bowers and Wilkins. "The superb new Philips TVs will introduce our well-known audio performance to a new consumer audience who will be able to enjoy first-hand, the incredible experience only we can provide, 'Sound by Bowers and Wilkins.'"
See It At IFA Berlin
The first product of this partnership is planned to be unveiled at the IFA Show in Berlin later this year. Unfortunately, these products will only be available in Europe. Philips products in the U.S. are licensed to a third party who is not part of this agreement.
Learn more about Philips TVs TPVision by visiting www.tpvision.com.
See all that Bowers and Wilkins has to offer by visiting: www.bowers-wilkins.com.