BREAKING NEWS

SnapAV announced today that General Atlantic, its private equity partner, has sold its ownership interest in the company to San Francisco-based Hellman and Friedman, another private equity group. The move, while unexpected, is not unusual in the world of private equity – especially in the case where a portfolio company transitions stages of growth that move it beyond the the investment strategy of the PE partner as compared to when the investment was initially made.
See more on this big change at SnapAV…
Such is the case here, according to SnapAV President Adam Levy, who told us in a telephone interview that their business transitioned from its high growth stage of a few years ago to a more mature, and stable, market leader position – somewhat outside of General Atlantic's investment strategy. Since General Atlantic's investment preference is with early stage, high growth companies – as SnapAV transitioned beyond that, they looked to free up their capital for more investments in other high growth companies consistent with this strategy.
General Atlantic's investment philosophy is clearly displayed on their website, where we found this statement:
We know that fast-growing businesses are different. They face a unique set of challenges and opportunities. Many are at an inflection point in their development, looking for a patient and strategic partner to help them transform from an ascending star into an enduring market leader.

Serving as a steady and strategic co-pilot, we help our portfolio companies manage and accelerate their growth by seizing new opportunities, mitigating risks, and preparing to scale their business models.

WattBox Uninterruptible Power Supply from SnapAV
A Matter of Philosophy
Technology figures prominently in General Atlantic's portfolio, which boasts such brands as Uber, AirBNB, Buzzfeed, Vox Media and more. In most cases, these are startups seeking phenomenal expansion through the application of disruptive technologies or strategies in high growth markets.
On the other hand, Hellman & Friedman prefers to add investments to its portfolio that represent prominent high market share brands that are truly leaders in their fields. For them, SnapAV represents that prime opportunity to take an ownership interest in one of the top custom integration technology brands.
Strategy, Front and Center
Here too, the strategy is placed front and center on their website, where we find this:
We are singularly focused on making large-scale private equity investments in high quality, growing businesses in the developed markets. Over our investing history, we have raised over $35 billion of committed capital and have invested in over 80 companies. We are currently investing our eighth fund, with $11.1 billion of committed capital.

We specifically target already outstanding businesses where we believe deep sector expertise and bespoke value creation plans can make a significant difference to the trajectory of the company. And because our deal team is the oversight team, we're working on a value creation plan together from the start of the relationship.
Looking at the big picture, Levy characterized the level of interest and market investment in technology companies as a good thing. Technology is a hot area right now, Levy told us. Look no further than Control4, he said, as their stock is doing really well. Investors recognize technology as an investable area now, he noted.
Increasing Investment in Technology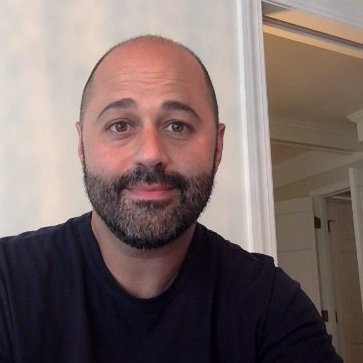 His feeling is that this fact is also true in the case of what he perceives as the heightened interest of private equity companies who are looking for and actively investing in technology companies.
Citing several examples, he said: "They are placing a big bet on our industry," Levy concluded.
We asked the SnapAV President about the ramifications of this news on SnapAV's day-to-day operations. Sometimes, a change of ownership can mean big changes within the company. Other times, the investor can take more of a hands-off approach.
Upbeat and Confident
Levy was upbeat and confident. "There are no operations change as a result of this move," Levy said. "And there are no personnel changes as a result of this."
In other words, it's business as usual at SnapAV.
Learn more about SnapAV by visiting: www.snapav.com.
Find out more about Hellman & Friedman at: hf.com.