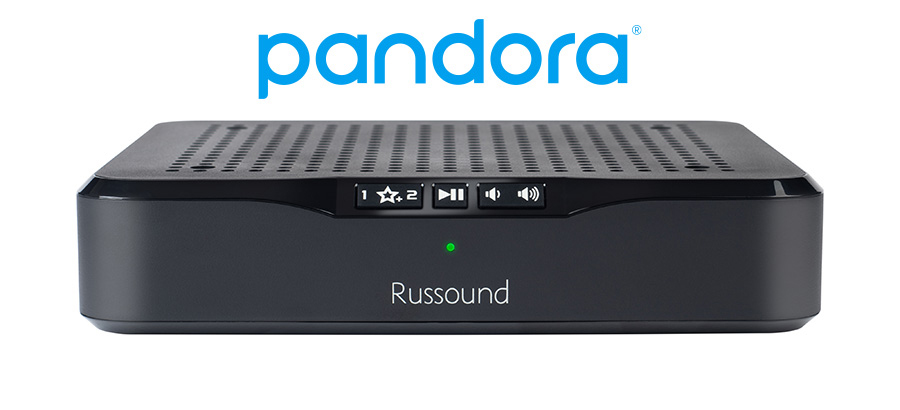 Russound, a top specialty manufacturer of smart home and connected audio solutions for integrators, announced on Tuesday that the ever-popular Pandora streaming service is now included in the company's top streaming products. Both the Russound MBX-PRE stereo preamplifier and the MBX-AMP stereo amplifier now have the Pandora streaming service included natively in the device.
See more on this new Pandora service from Russound
One of the first and still most popular free (ad-supported) music and podcast streaming services in the U.S., Pandora – part of SiriusXM – is known for its carefully curated entertainment content. Thanks to its proprietary Music Genome Project and Podcast Genome Project technology, end users have easy and exciting access to their favorite music and podcasts for entertainment and information.
Without doubt, Pandora has been the single biggest request from our dealers. From its extensive library to its intuitive interface and industry-leading technology for personalizing the listening experience, it's no wonder Pandora is the most popular free streaming service in the country.

Charlie Porritt, Russound CEO
Pandora Technology Delivers Entertainment Optimized for Each User
According to Russound, Pandora's Music Genome Project is an amazing technology that helps to serve up music in an end-users stream that is uniquely tailored to their individual taste. How do they do that? Pandora uses a wide range of experts who analyze every song on the Pandora system across genres and decades for nearly 500 musical traits. When this is combined with the user-generated Thumbs-Up and Thumbs-Down, the music stream is optimized for each user's taste.
But most likely, you already know this because you are one of Pandora's nearly 50 million monthly active users. This addition to Russound's popular MBX streamers will make it easier for end-users to enjoy one of their favorite streaming services.
Our dealers and distributors were a driving force behind this addition to the menu of streaming options. Their input led to new user interface options like the Russound app, XTS7 touchscreen, and even our IPK-1 keypad, all of which are excellent options for accessing Pandora on a Russound system.

Charlie Porritt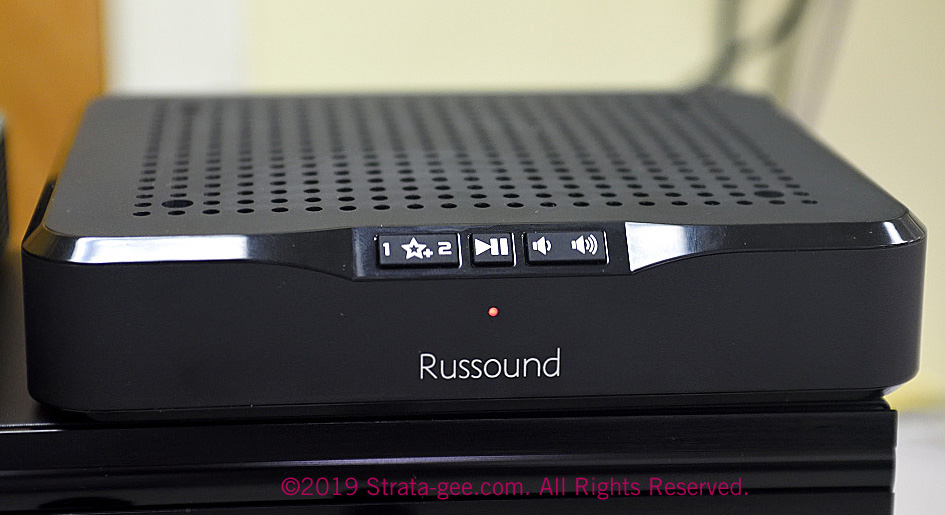 Russound MBX Streamers & Pandora Streaming, A Perfect Match
I first told you about Russound's then brand-new MBX products when I visited the company a couple of years back. Russound has always been a leader in streaming solutions, and these MBX models fit the bill perfectly. Integrators all over the U.S. have found them to be a simple and effective add-on for just about any size installation.
The Russound MBX-AMP is a really cool, small form factor amplifier packing a 50 watts/channel punch. It supports popular streaming services such as Spotify, TIDAL, Deezer, SiriusXM…and now, of course, Pandora. The unit offers plenty of connectivity options, including an optical digital input to hook up a local TV and a USB Type-A port for easy flash or thumb drive connectivity.
MBX-Pre – A King of Connection
The MBX-PRE stereo preamplifier is also a king of connection as it comes with both Wi-Fi and Bluetooth inside to facilitate wireless streaming. It also includes all of the streaming services mentioned above, along with Apple AirPlay 2 and Chromecast built-in for additional streaming and control with compatible devices.
Learn more about Russound and its MBX line of products by visiting russound.com.