Is Panasonic Back in the Consumer TV Business?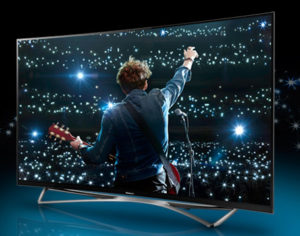 Panasonic Corp., in a sharp departure from its previous TV strategy, launched an OLED TV in Europe last fall, using panels procured from LG. At the IFA 2016 show in Berlin that just wrapped up this week, Panasonic announced that they would start making their OLED TVs available in other markets, starting next year.
This is a big announcement.
See more on this new player in the OLED game…
Panasonic TVs were once a mainstay product around the world, with the company earning particularly high marks for their spectacular – and now defunct – plasma TV line. Along with plasma, Panasonic was one of the world's largest manufacturers of LCD panels and TVs. However, after eight straight years of losing money, Panasonic pulled out of the TV business in most major markets around the world, including North America.
But last Fall, the company introduced OLED TVs in Europe, again receiving high marks for the stunning picture quality of the product. Now the company says their OLED TVs are so successful, they will expand to other markets around the world.
North America Likely a Target
Although Panasonic did not lay out any specific market-by-market schedule, it is likely that North America will be one of those markets. Why would they reverse course – reentering a market they previously exited? Quite simply, their TV division is profitable again – earning their first profit in eight years for the fiscal year that ended this past March.
We recently reported that LG forecast that sales of OLED TVs would triple in 2016. Very likely, Panasonic was part of that calculation. At least, that's our interpretation of the connection between these two announcements.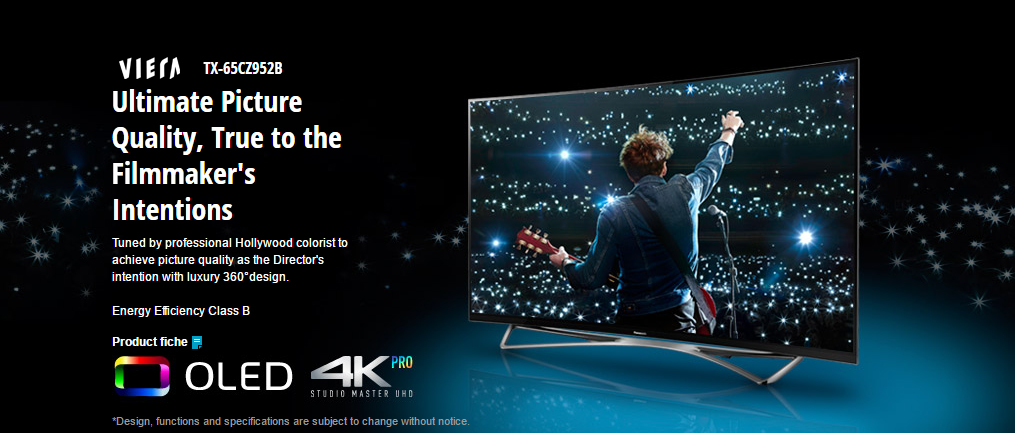 Panasonic's 65-Inch OLED TV
Panasonic introduced a 65-inch OLED TV in Europe last year priced at €9,999 ($11,160). Apparently, they enjoyed some success with this model and the company says it will begin to expand its TV line, as well as the markets they sell to. The company will additionally roll out new LCD TVs to help fill out the assortment.
Many in our industry (including those of us at Strata-gee) feel that OLED TVs offer the best picture quality on the market. OLED or Organic Light Emitting Diode, is a technology using organic compounds that produce their own light. OLED TV sets generally have deeper colors, better contrast and higher refresh rates as compared to TVs using the more common LCD technology.
The Difficulty of OLED
But OLED is difficult to manufacture, with a very high "breakage" rate of unusable panels coming off production lines. This prevented the price from leveraging down as volume increased – a basic market factor that technology manufacturers use to build market share.
LG uses a different OLED panel type that is able to be manufactured more efficiently. However, only LG has this capability – and as hard as they've tried, it is difficult for just one company alone to build a whole industry.
Sleeping With the Enemy?
So LG made the decision to shift from keeping OLED only for themselves to drive their differentiation and their own brand volume. The company decided instead to sell their panels to other companies – companies that compete with LG in selling TVs to consumers. The idea is to build the popularity of OLED such that a "rising tide raises all ships."
However, there has to be some nervousness in LG's branded TV division, as this decision changes everything. It will be interesting to watch this play out.
Hmmmm…will other Japanese brands follow suit and use OLED as their ticket to re-entering the consumer TV business?