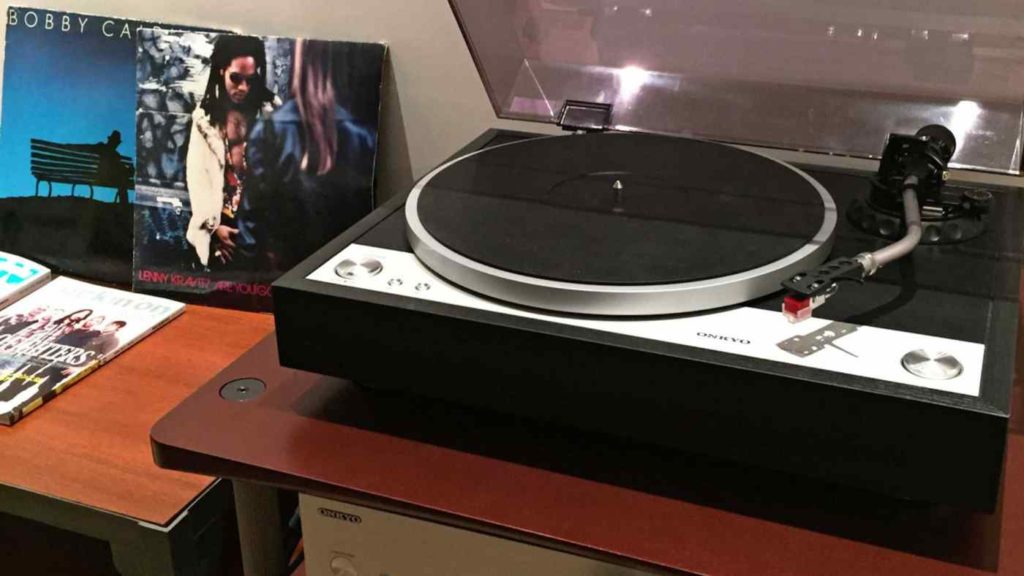 Last Thursday, Onkyo notified the Tokyo Stock Exchange that its latest forecast for fiscal 2021 results shows that – despite their best efforts – the company remains insolvent. It was a disappointing announcement, as it means that the company's well thought-out plans to return to solvency failed. So what happens now?
What happens to Onkyo now?
This post will make much more sense to you if you first read my post of November 18, 2020 – Onkyo Corp. is Insolvent; Now Its in a Struggle to Survive. When we last left them, Onkyo had just revealed that their fiscal year that ended March 31, 2020 had resulted in a negative total equity…in other words, they were insolvent.
Contrary to many rumors at the time, Onkyo was NOT bankrupt. However, they were clearly not in a good place. Insolvency is a form of financial distress that occurs when a company's total liabilities exceed its total assets. In essence, the "kitchen table" version of this situation would exist when you don't have enough cash to pay off all of your bills. It's not a good place to be…but it is not necessarily the end of the business.
Facing a Dreaded Outcome…Delisting
Public companies, like Onkyo is in Japan, have certain minimum requirements they must meet and maintain in order to have their stock listed and fully participative on any given exchange. In the case of the Tokyo Stock Exchange* (TSE), companies much have a positive total equity. In November 2020, we learned that Onkyo – for the first time in its history – was in violation of this requirement of the TSE.
When this situation arises with any listed company, the TSE will grant that company a limited opportunity to cure the situation – starting the countdown clock on a one year probation period. If the company is able to work their way back to solvency, they emerge from probation and can continue on the exchange. However, if they remain insolvent, then they are no longer compliant with the exchange's minimum listing requirements and the TSE will take the steps necessary to delist the company.
Delising is not a Good Thing
Delisting is not a good thing. Companies who are in a forced delisting situation are typically companies in financial distress…and everyone knows that. Once delisted, a company's stock is no longer easy to find or buy, even if you wanted to. By being delisted, the company loses what is likely the main reason they went public in the first place – the ability to easily issue lots of shares of its stock and raise substantial amounts of capital.
Companies work HARD to avoid forced delisting…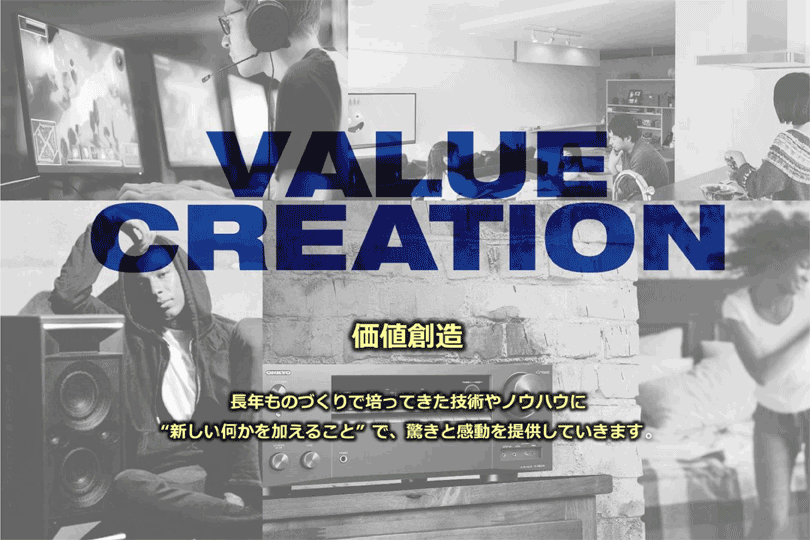 Vectoring Their Business Results Back to Solvency
Onkyo had put together what looked to me like a strong business plan that appeared to nicely vector their business results back to solvency. There were three main elements to the plan: 1) Restructure their Capital Base; 2) Cut Costs & Control Cash; and 3) Refocus on Driving Growth.
As some readers have mentioned to me about that November post, my commentary about their prospects seemed optimistic. I was optimistic about the plan. But, truth be told, I held a lot of reservations about their ability to execute.
Profits Improved a Bit, But Is There Enough Time?
There was a foundation for my optimism. In comparing Onkyo's financial results between the fiscal first quarter 2021 versus the fiscal first quarter 2020, the company had a disturbing 70% drop in Sales…yet Profits actually improved (well, really losses lessened). This showed that the company's efforts to get costs under control from both cost cutting and restructuring operations to lower overhead were beginning to work.
But did they have enough time?
Leverage Improved, Orders Were Flowing
Unfortunately, things did not go to plan. The company DID seem to be making good progress at lowering their overhead point to improve their leverage in generating profits. That was certainly an important part of the program.
Onkyo also said in a filing that, "orders from new US distributors and other business partners were booming…" So that's certainly good, as well. But challenges in the other two prongs of their three prong plan did NOT go well.
Capital Restructuring Got Off to a Good Start
The most crucial element of the whole plan was the restructuring of their capital base. The company had negotiated a debt/equity swap arrangement with an international private equity group called the EVO Fund. It was a big deal that would take place in twelve separate transactions where cash was swapped for "stock acquisition rights."
As the year progressed, the partners (Onkyo/EVO Fund) began processing the transactions, each numbered progressively: 1st stock acquisition rights, 2nd stock acquisition rights, 3rd stock acquisition rights…and so on. Things were going swimmingly through the 10th stock acquisition rights – money was being generated, the company began retiring some debt.
Then…A Shocking Train Derailment – A Partner Pulls Out
But then…something happened. After executing these transactions like clockwork, month-after-month, all of a sudden, EVO paused. Onkyo desperately needed all twelve of these transactions to close for their plan to work. All.twelve.transactions.had.to.close.
Then…in reference to the 11th & 12th final transactions…came this announcement: "After many positive discussions with the FUND, on March 31, 2021, the EVO FUND finally decided not to exercise it." Instead of raising over $56 million in much needed fresh equity as the plan required, it only ended up raising less than $11 million. It was not enough.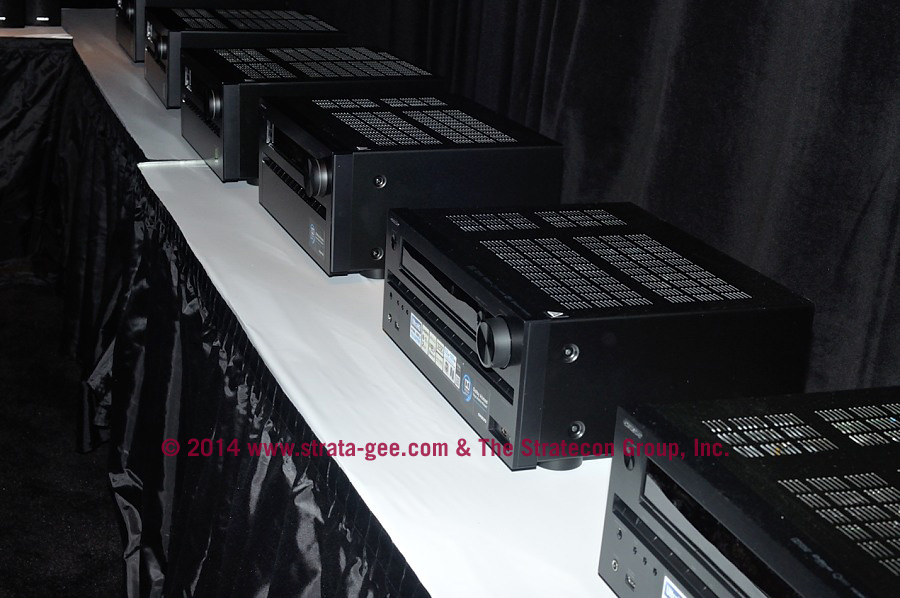 Imagine the Stress of That Day
Can you imagine the drama of March 31, 2021 at Onkyo headquarters? The butterflies…the churning stomachs…the sweat on their brow as each minute ticked by on the clock. if it was going to happen, it HAD to happen today. Waiting for an answer…waiting…waiting…waiting. It must have seemed like forever. Then…EVO's final decision comes in – no deal! EVO backed away from their deal with Onkyo…much as Sound United had done in October 2019.
Although the loss of this investment alone was probably enough to blow the whole plan…it was certainly not the only factor. Remember the comment about receiving good orders from their new U.S. distributor and other partners? While that was good news, the bad news was that for a variety of reasons the company couldn't fulfill those orders. Multiple factors combined to pretty much kill the "Driving Growth" leg of the plan.
Headwinds Too Strong to Overcome; A Virtual Certainty
Strong headwinds combined to impact this part of the plan, including: cash flow constraints preventing production, supply chain issues [see my MANY articles on supply chain issues] caused a shortage of parts – especially semiconductors – needed to finish products, lack of credit to buy materials and parts, and the coronavirus pandemic killing demand for products. It seems that this woefully weakened Onkyo just couldn't catch a break.
The company expects to report a net loss for fiscal 2021 of more than $54.4 million. They will still be insolvent with a negative total equity. Their equity partner, EVO FUND, is out of the picture. It is a virtual certainty that the TSE will delist Onkyo from the exchange. The company expects the final delisting to take place at the end of July (after a TSE shareholder meeting votes on their and other issues).
So Where Does All of This Leave Onkyo?
Where does Onkyo think that action leaves them? "The difficult situation will continue, but we will continue to make every effort to continue our business."
As of this writing, the company has NOT filed for bankruptcy protection. But make no mistake…matters at Onkyo have gotten considerably more dire with these results. Bankruptcy remains an option.
Says the Nikkei in Japan, "The company behind one of Japan's oldest audio brands has fallen on hard times."
Learn more about Onkyo products from U.S. distributor 11 Trading Company at this link…
---
* Corrected typo: to Exchange from Exchance