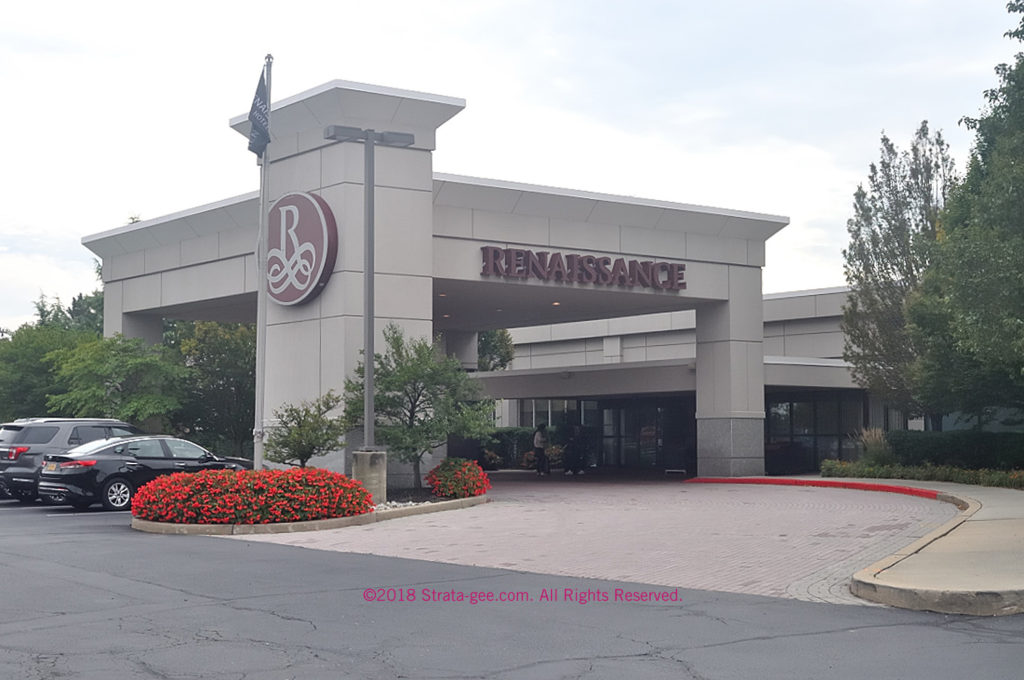 The NY/NJ Tech Summit rolled in to the Big Apple last week, almost exactly one year after its first iteration, which took place last year in the MetLife Stadium…a really unique venue. This year, I looked forward to it with great anticipation, interested to see if the Summit would begin to gain traction and what changes would take place as a result of the show being acquired by CEDIA.
There were interesting answers to both of these questions. See more below…
The Technology and Business Summit, started eight years ago by California-based rep Mark Cichowski, is sort of a regional version of a mini-CEDIA show. Perhaps one of the more unique elements of the show is that it is organized in conjunction with a group of cooperating local representative firms – competitors in the market – who come together to jointly promote the event.
Unlike CEDIA, for the most part, exhibitors – typically equipment manufacturers and other service agencies – have a defined and equal space (usually an 8-ft table) to show and sell their wares. These "booths" are typically worked by both manufacturer personnel and their local sales rep firms. The traffic is a pretty well focused group of local dealers – many of whom don't or can't take the time to fly to San Diego for a week to attend CEDIA. But they can take a day to attend a local Tech Summit.
New Venue – Airport Renaissance Hotel
Last year, the event – which we estimated attracted around 120-150 dealers to the New Jersey show, and at least that many (and likely more according to reports at the time) to the Long Island version – took place at the MetLife Stadium, which offered a stunning backdrop to the Tech Summit. This year, the event took place in a standard hotel ballroom in the Newark Airport Renaissance Hotel.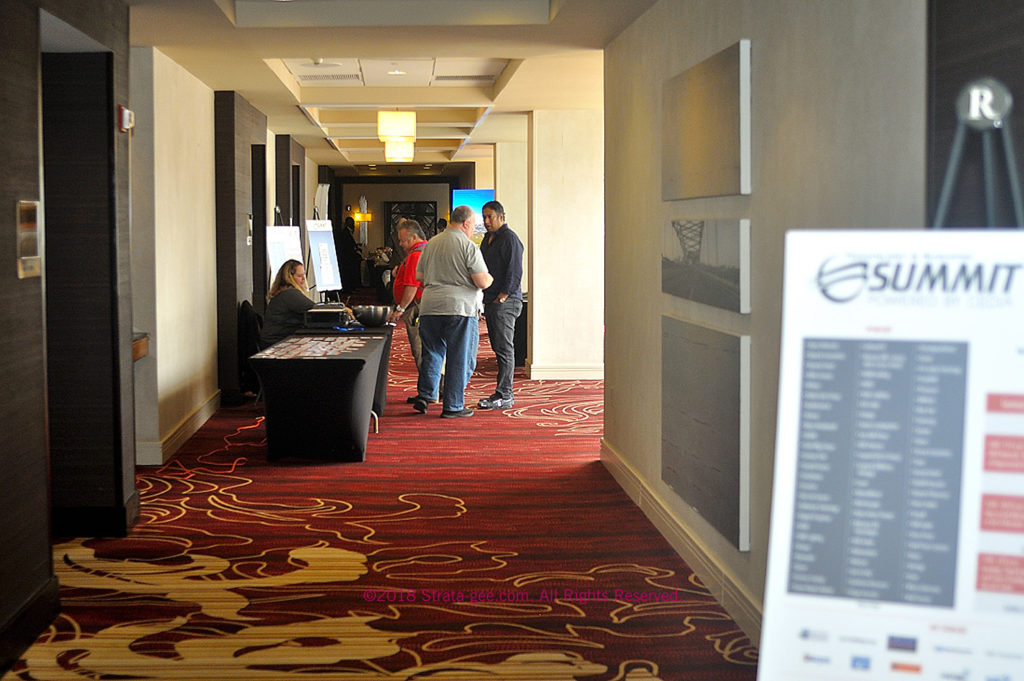 There was no denying the fact that the Summit lost a little "wow" factor in this transition from a major national event stadium to a typical hotel ballroom. This is a fact I mentioned in my report from last year:
We can tell you, this spectacular stadium added quite the backdrop that no hotel banquet facility can quite match. Held on the concession level, with concessions cleared away to make space for the Summit, the venue had a wall of windows along one side looking into the full stadium and on to the glorious green field below. It was pretty high-class background scenery for the Summit, that's for sure.
Cichowski explained that trying to continue to book in facilities like the MetLife Stadium is problematical, as their contracts often allow them to move an event like the Tech Summit out – superseding it if a larger event comes along that needs that size of facility. Needing to ensure that he's secured a facility, Cichowski took the safer route of booking the Renaissance Hotel which has no such provision.
So his pragmatic decision made sense, although meant a less interesting backdrop to the Summit.
More Sponsoring Reps, More Participating Exhibitors…More Attendees?
This year's event was sponsored by more rep firms (13 this year versus 11 last year) and, if we counted correctly, more participating vendors. (You can see the entire list of participating rep firms and exhibitors by following this link.) All of this suggested that it should be a year where we see substantial growth in attendance as compared to last year – when it was a first-time event with which local dealers were not familiar.
Yet to our eyes, that did not appear to be the case. It's hard to take a real count, as traffic tends to ebb and flow. I should also note that I arrived a couple of hours after the event started, so I didn't see the early rush…if there was one. But while I saw periods of relatively robust traffic, to my eye, it looked like a smaller crowd as compared to the crowd I experienced last year. If I wanted to be generous, I would say POSSIBLY around the same size crowd.
I spoke with several of the exhibitors, most of whom suggested to me that the crowd was the same or smaller than last year. However, a few suggested that this crowd in New Jersey was larger than the group that attended the event two days earlier on Long Island. Last year, Long Island was the bigger show.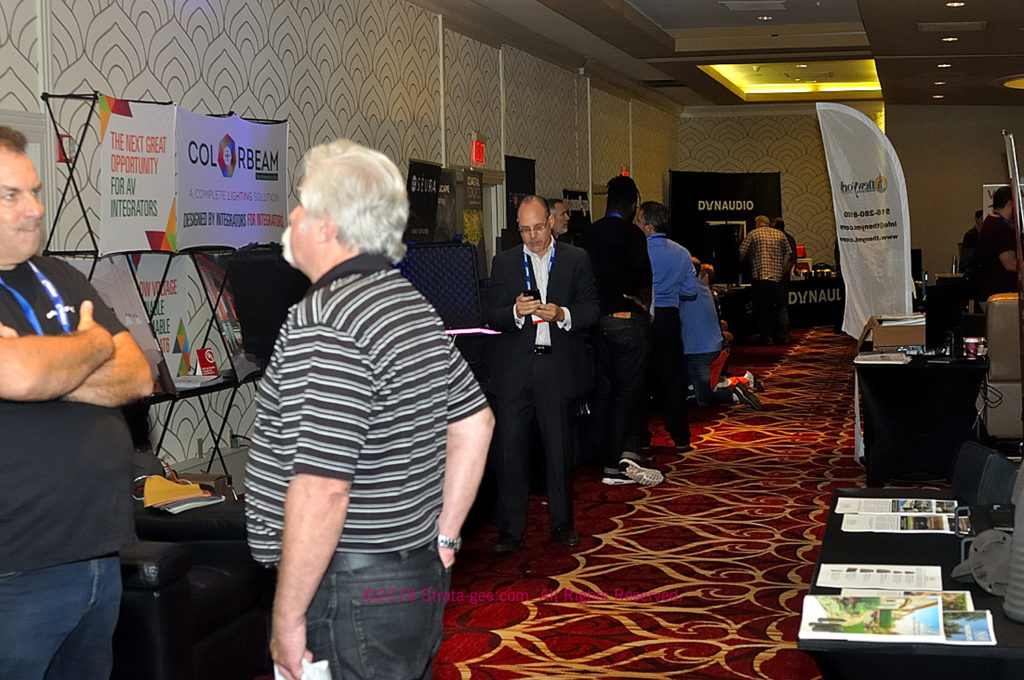 Some Exhibitor Disappointment
So this was a bit of a disappointment, as it seems logical that this follow-up event should have attracted even more dealers than the first version the previous year.
Multiple exhibitors asked me if I saw the table by check-in. I had to think a minute because I had taken a photo of the entrance hallway to the event (see photo near the top of this post). So yes, I did recall there was a table there. "Did you see what was on it?" one exhibitor asked me.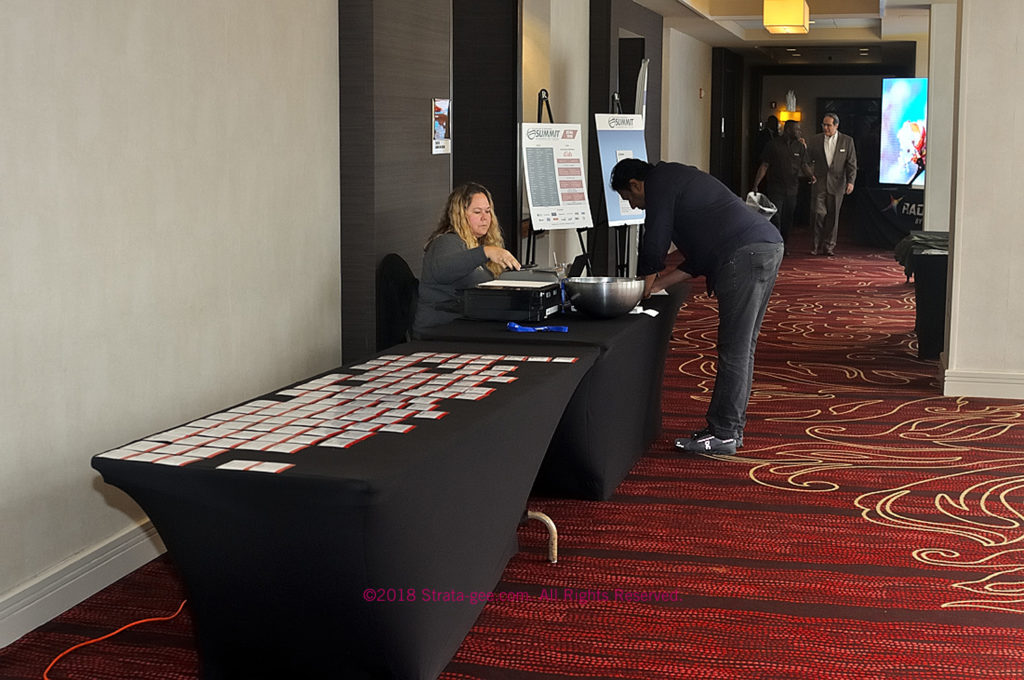 Then I remembered, the table is where you were supposed to pick up your badge (for those who had pre-registered for the event). Even though at the time I was having this conversation, we were well into the afternoon, there were still several badges sitting on the table. It seemed unlikely at this point in the event that these people were going to show up. Clearly, that table symbolized, to some of the exhibitors, an attendance misfire.
Not a Deal-Killer
Still, none of the several exhibitors I spoke with who seemed somewhat disgruntled with attendance, said that this was a deal killer to them. Not a single one of those whom I spoke with suggested that they would not attend the event next year. Keep in mind, I did not speak with every exhibitor there, only a few and those in casual conversation, but I did speak with a few. So these complaints were more frustration than decision-making.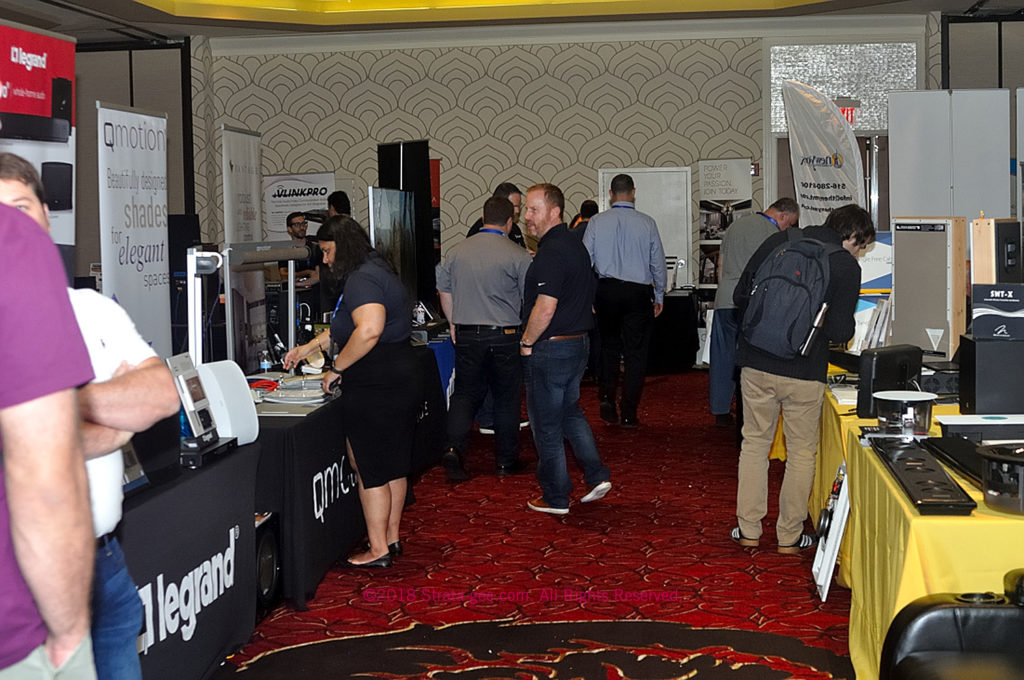 I also spoke with one of the sponsoring reps (who asked to not be named) who told me he was satisfied with the attendance – although he went on to say he felt is was flat as compared with last year. He suggested that attendance at this event at this time of the year could be complicated by its proximity to CEDIA, which took place just a matter of weeks before the NY/NJ Tech Summit.
The Education Factor
The Tech Summit also has an educational component, with seminars and other training sessions offered primarily in the morning of the day of the event. The event actually opens two hours prior to the show floor to accommodate those who wish to attend training sessions. However, there are not many sessions offered and clearly, this education does not come close to the number and depth of educational courses offered at the CEDIA Expo for example.
The keynote presentation this year was conducted by Dish Networks – a satellite and content operator who is looking to increase their business in the custom integration channel. Other sessions were conducted by Origin Acoustics' Dave Donald and Marc Fisher (How to Fail Miserably in the CI Business), a session by AudioControl's Chris Kane (Profiting with Upscale Audio), a panel on lighting, and finally, the ever-present Joseph Kolchinsky on RMR (Servicology – The Science of Selling, Delivering, and Monetizing Technology Management).
Some exhibitors suggested to me that this event can not be viewed as a regional replacement (or even augmentation) for CEDIA if they do not offer a commensurate amount of education. Truth be told, I had expected an increased training schedule, given the fact that CEDIA, the industry's top training people, actually purchased this show in April. Yet that did not appear to be the case.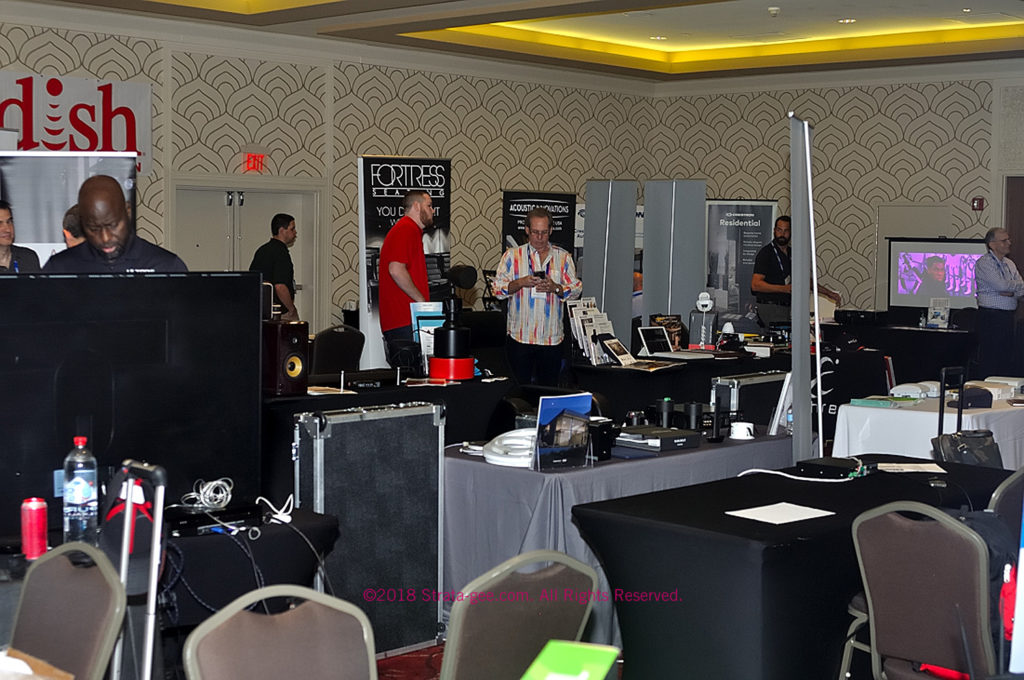 Regional Events are Needed
Many of the folks I spoke with during the Tech Summit suggested that the industry needs some kind of an event like this – regional shows that bring the Expo to the dealers, rather than vice versa. Large national events are fine, but not every dealer is able to get away to attend those events, let alone shut down their operations to take their entire teams. But regional events, many think, is the best way to get more dealers – and more dealers' employees – to participate in an event to see the latest products,  new technologies, and receive comprehensive training.
So even if this Tech Summit fell short of their expectations, exhibitors can hope for a better result next year. And from the sound of it, they will be back next year…