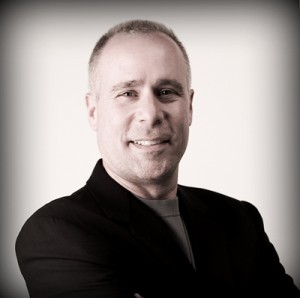 NuLEDs, Inc., an LED lighting specialty company launching a new Power-over-Ethernet, IP-addressable LED lighting system, announced late last night that Mike "Sparky" Detmer is joining the company as its new Global Vice President for residential and light commercial markets. Detmer's appointment is part of the company's aggressive new ramp-up as it prepares to launch its latest PoE LED lighting solution, expected to hit the market in just a few months.
Is Detmer just the spark NuLEDs needs?…
At the CEDIA Expo, NuLEDs President & COO Frank Sterns told us that the company was creating two divisions to market its new IP-addressable lighting solution. One division will target the Enterprise market, while the other division – the one that Detmer will be responsible for – will target the Residential and Light Commercial markets.
"We are excited to have a person with Detmer's talents as part of our executive team," Sterns said in a prepared statement. "Mike's extraordinary skills and broad range of experience in both sales force development and product marketing will enable us to further penetrate the residential and light commercial markets while developing a broader assortment of products specifically for each."
Reconstituted team, new challenge…
Detmer is well known to Sterns as the two worked together at Niles Audio. After Sterns left Niles in 2010, Detmer was named President – a position that he held until just recently. Detmer had a ten-year career at Niles Audio, mostly as Vice President of Sales and Marketing prior to his stint as President…and was considered part of the team that was instrumental in driving Niles' success.
According to a news release from NuLEDs, Detmer's mission is to "accelerate sales force performance while attracting new customers and positioning NuLEDs products and services as premium, purpose built LED lighting solutions…"
"I am elated about this oppportunity," Detmer said in the release. "Working again with Frank Sterns in a fresh and expanding market is a dream-come-true. With all that NuLEDs has to offer, I'm certain we will fulfill Chris and Lisa Isaacson's [ed. note: Chris and Lisa are the owners of NuLEDs] dream of redefining the lighting industry."
For those interesting in learning more about NuLEDs, see: www.nuleds.com.
SEE OUR RELATED STORY: You Don't Know LEDs Until You NuLEDs
SEE OUR NuLEDs SLIDE SHOW FROM CEDIA EXPO
Want to get in on the ground floor? Contact Mike Detmer at: 305.798.8510 or email him at mdetmer@nuleds.com.