BREAKING NEWS

Our phones and email lit up over the last few days as word spread that Nortek Security and Control has fired all of the remaining Core Brands reps in the U.S., according to multiple sources. The timing of the terminations over the holidays only seems to add a sense of heartlessness to the action….a real-life 'bah humbug' that leaves the reps feeling cold.
See more on the New Year firing of all Nortek field sales reps…
Sources say that Nortek management has contacted the remaining Core Brands rep principals notifying them of their termination, effective February 1st. The company, these sources said, is reverting all territories to a factory direct sales force.
A range of reasons for the action was given by Nortek our sources said, including cost cutting, the impact of tariffs, a sales slowdown, a change in the future direction of the company and more. But no matter what the reason, our sources indicated the reps were totally blindsided by the move. There was said to be no foreshadowing that the company was considering such a drastic action.
Under the Thumb of Security
As one source told me, Nortek's security side does not use independent specialty representatives. So in this respect, this move might have been forseeable.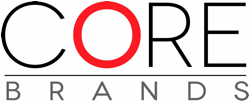 This appears to be another step in the long journey of Nortek and its brands – in this case the group once known as Core Brands which had been independently reporting directly to Nortek HQ – was two years ago folded into Nortek Security and Control Solutions Segment in the wake of Nortek's acquisition by Melrose PLC. Melrose is a U.K.-based investment company that buys underperforming companies, improves their operations, and then resells them at a profit.
A Changing Rep Force
For several years Core Brands has hired and shuffled their independent rep networks. In phase one of this process, the company inherited a potpourri of different rep firms as it incrementally built its portfolio by acquiring the individual brands – each of which had their own existing network of reps. In some cases, these sales organizations overlapped with other Core Brands' companies, but in many cases there was no overlap.
A few years back, the company sought to consolidate their sales force letting many firms go and transferring their brands to the remaining firms. As part of the process of choosing just which would be the surviving firms, the company asked them all to provide marketing proposals. According to several reps I spoke with, the company aggressively demanded candidate rep firms agree to drop lines it considered competitive brands…lines which many of these reps felt did not directly compete with Core Brands' lines.
Putting All of Your Eggs in One Basket
I know several firms face tough decisions to abandon sometimes longtime relationships for this new consolidated partnership. For some of them, it was a debatable proposal – the end result would be a "putting all of your eggs in one basket" scenario – a risky proposition for any rep firm.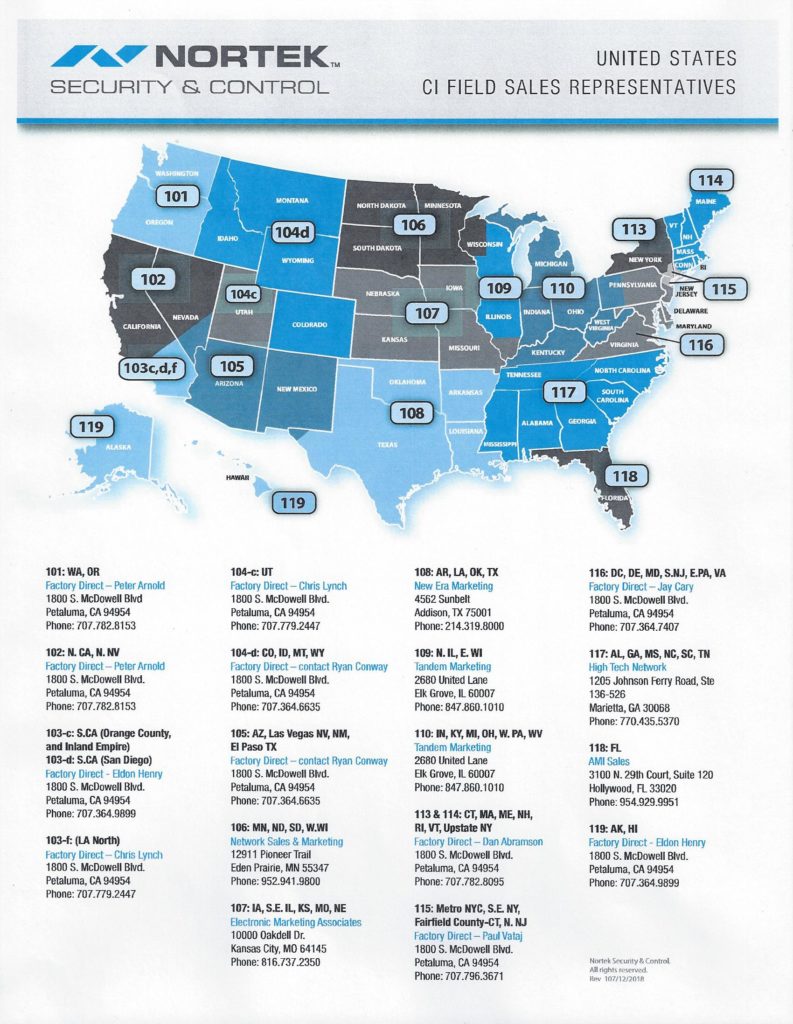 Since that time, over the last few years, the company has slowly been eliminating independent sales representative organizations in various territories and replacing them with a factory direct salesperson. By the end of 2018, only six independent sale representatives firms remained in the Nortek fold. Now, they've all been terminated – turning their territories over to a smaller network of factory direct salespeople.
Melrose Wanted Nortek's Industrial Air Handling Divisions
When we first looked at Melrose's acquisition of Nortek, it was apparent that what Melrose was truly interested in was Nortek's industrial air handling businesses. Melrose – which has an industrial focus in its investments – has no technology or security holdings in its past. And post-acquisition, we saw no discussion of their interest in these non-industrial Nortek divisions…which collectively are the smaller parts of the overall Nortek portfolio.
Then just months after the acquisition, after Melrose took many internal steps to rationalize Nortek's headquarters operations, we discovered an internal announcement that Core Brands was being folded into Nortek Security and Control, the former Linear security products division. Core Brands, of course, is well known to most Strata-gee readers, thanks to its portfolio of once-leading custom integration brands such as SpeakerCraft, Elan, Niles, Furman, Panamax, Xantech, Proficient, Gefen, and Sunfire.
Our efforts to reach management for comment on this story were thwarted by the fact that company offices were closed over the holidays.
To learn more about Nortek Security and Control, visit: www.nortekcontrol.com.