BREAKING NEWS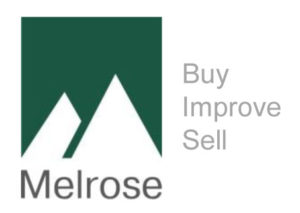 The summer continues to heat up with the second major acquisition announcement in two days. Melrose, PLC, a UK-based investment company that buys underperforming companies, improves their operations, and then resells them, has acquired Nortek, Inc. in a deal that pays Nortek shareholders $86 per share – a 38% premium over yesterday's closing price. The deal, an all-cash offer, is expected to close by the end of August.
See more on this acquisition…
Nortek, Inc., a diversified company primarily in residential and commercial air management systems and technology products, announced its acquisition by Melrose, PLC this morning in a deal that values Nortek's business at approximately $2.8 billion. While the deal represents a 38% premium over yesterday's closing price – it is an 80.4% premium over the struggling company's volume-weighted average share price over the prior six month period.
Melrose, PLC is a UK-based publicly traded company that invests in underperforming companies in order to improve their operations and then resell them for profit. Their motto – "Buy, Improve, Sell." This is their first major purchase since the recent – and controversial – Brexit vote, where the British people voted to exit the European Union.
Buy-Improve-Sell

Melrose will create the Nevada, Corp. as a U.S. based entity into which Nortek will be merged. They will then offer to purchase 100% of the outstanding shares of Nortek and the deal is contingent on them receiving more than 50% of the shares.
This, of course will happen – as Nortek is largely owned by U.S. private equity companies such as Ares Management LLC, Anchorage Advisor Management LLC, and Gates Capital Management, Inc.. Combined, these entities own approximately 68.7% of Nortek's shares, and according to a statement by Nortek, are all on board with this acquisition.
Boards Have Approved, Shareholders Next
Both Boards of Directors of the two companies have unanimously approved the transaction, however, Melrose notes that they also require shareholder approval on three unspecified issues. Two of those issues require simple majorities which are expected to be won. However, a third matter represents a higher bar to leap – it requires approval by more than 75% of all Melrose shareholders.
Nortek also requires shareholder approval of more than 50% – but that threshold is already exceeded with the support of their principal shareholders.
"We are very pleased to have reached the proposed agreement with Melrose Industries, which represents a significant premium for our shareholders," said Nortek's President and Chief Executive Officer Michael J. Clarke. "We believe this partnership with Melrose will enhance Nortek's ability to further leverage its industry-leading brands and market positions to continue driving profitable growth. We believe this transaction will be a positive for our employees and customers alike."
Where Does This Leave Nortek's AVC Division?
Of course with new owners, the ship could be steered in a new direction. So far, no details are available as to Melrose's strategy. Significant in our mind is what this new owner will make of the perennially under-performing AVC segment – the segment that is made up largely of Core Brands.
Core Brands includes several prominent brands such as Niles, Elan, SpeakerCraft, Xantech and more. Some time ago, Nortek separated AVC from its technology segment maintaining it as a reporting segment – but not including it as a core business unit.
Will AVC Be Spun Off?
As we have reported, AVC has been a continual under-performer that has pretty much resisted significant attempts to improve its operations. In the first quarter of 2016, AVC saw its sales continue to decline another 17.8% and the division reported an operating loss of $1.9 million.
As we recently saw with the Ingram Micro acquisition by Chinese shipping powerhouse Tianjin Tianhai, divisions like AVAD can get sold off separately, or otherwise disposed of. We'll watch closely to see what transpires with Nortek's AVC segment.
"We have watched and admired Nortek's progress and we are convinced we can steer this fine business to achieve its full potential," said Melrose's Charmian Christopher Miller. "We see a company full of hard-working, dedicated  people who are really good at what they do. We can harness those strengths by meaningful long term investment and a vision based on  our own experience in similar and relevant markets down the years. Melrose has been a highly successful custodian and builder of US businesses and we are confident that we can bring that expertise to build Nortek for the long term."
As more details unfold, we will continue to update this story.
See more on Melrose Industries here…
Nortek's website can be found here…