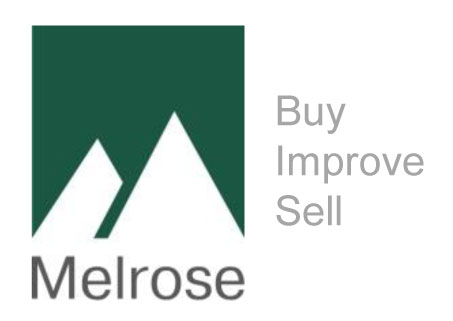 Melrose Industries PLC, a U.K. based investment group that purchased Nortek, Inc. back in 2016, released their fiscal 2019 first half financial results last month (for the period ending June 30, 2019). And while the results showed strong sales growth (thanks to a large acquisition) the company still booked a net loss.
Perhaps more interesting, was that Nortek's Security & Smart Technology unit figured quite prominently in the document – often for the wrong reasons.
See why Nortek was so prominent…
Melrose – a turnaround specialist whose motto is "Buy – Improve – Sell" – painted a glowing picture of their first half fiscal 2019 results – results that have been dramatically impacted by their $11 billion purchase of GKN, a troubled British aerospace and automotive engineering company last year. But we'd say it may be a bit early to glow about these results.
Certainly, revenues jumped substantially as a result of the purchase of this large engineering firm…from 2.8 billion pounds to 5.7 billion pounds (US$7.3 billion) for a 100% increase. But the company booked an 11 million pound operating loss and a net loss (after taxes) of 150 million pounds. Add in the impact of discontinued businesses and that loss goes to 165 million pounds…all things considered.
A Reduced Loss
However, Melrose was able to narrow this loss, which for the first half last year in 2018 was an even more impressive net loss after taxes of 330 million pounds. So less loss is a positive I guess.
Melrose was touting their "adjusted" results – adjusted to take all the bad stuff out and selectively add good stuff in (more on that later) – which, like magic, yielded a "profit" of 330 million pounds. So while their "statutory" results returned a loss, their "adjusted" results look oh-so-much nicer.
Nortek was Prominently Featured
Perhaps most interesting, was how prominently the company featured their Nortek divison. Or should I say how prominently they were forced to feature their Nortek division.
In a 42-page densely packed, single-spaced document there were at least a dozen references to Nortek and its results. And in these references, we see a tale of two vastly different businesses…something Nortek has struggled with for years.
Performance With a Bullet
In the top line, bullet point summary of key results by division, Nortek has three of nine bullets. First, the company proudly and loudly proclaims Nortek's growth in operating profits, saying that they have improved by "approximately 40%" since Melrose took over the company. This is a big story for Melrose as it is a fundamental part of their strategy when they take over a company – make quick adjustments to cut costs, lower overhead, and improve efficiencies through various means to quickly improve profits.
Second, Nortek Air and Security (which is the name of the overall Nortek division) "has strong fundamentals" and the HVAC segment specifically has signed a "significant new contract," Melrose crowed. So far, Nortek appears to be batting 1,000.
Challenged by Tariffs and Headwinds
But third – the subject of the next bullet, Nortek's Security & Smart Technology segment – the segment that most closely correlates with the old Core Brands division – is a bit of a different story, as the Melrose report admits this segment "is challenged by US tariffs and market headwinds." Reading on, I learned that was putting it mildly.
"The Nortek acquisition continues to be a success as our investments start to deliver good returns, with profit for the Nortek businesses up by approximately 40% in our ownership and the Air businesses performing well. Unfortunately, the Security & Smart Technology business continues to face material and persistent market headwinds and tariff pressure, resulting in us taking the actions outlined in these results."

Melrose Industries PLC – MRO Half-year Report
Melrose Wanted Air Handling, Not Tech
From the beginning, it was obvious to me that Melrose acquired Nortek largely for their air handling businesses. Melrose has always focused on large industrial companies, and Nortek's industrial and commercial air handling and HVAC divisions were most consistent with this center of their strength. As far as I could tell, Melrose had little to no interest in Nortek's technology holdings.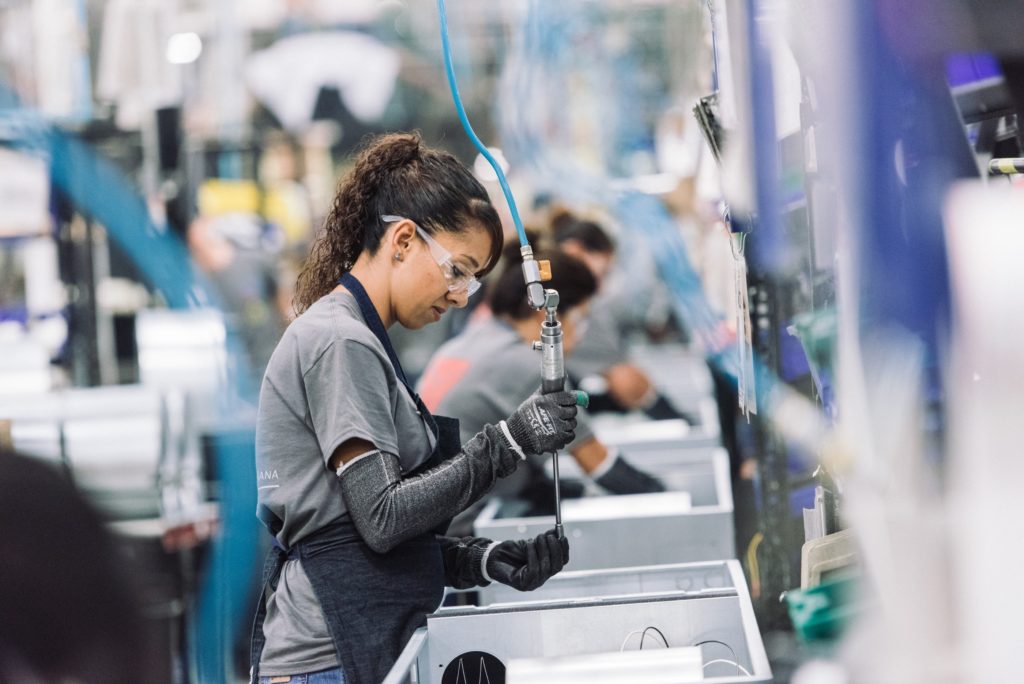 The major segments that Melrose participates in are: Aerospace, Automotive, Powder Metallurgy, Nortek Air & Security, and Other Industrial. Nortek Air & Security is broken down as: Air Management and Security & Smart Technology. Air Management is further broken down as Air Quality & Home Solutions (AQH), and Global Heating, Ventilation & Air Conditioning (HVAC).
Nortek Security & Smart Technology a Struggle
Now with Security & Smart Technology (SST) Melrose finds themselves in unfamiliar territory – trying to turn around a technology company that isn't responding to their usual bag of tricks. This latest financial report makes that point painfully clear.
"In the Nortek Air & Security division, the Air businesses have performed well, but we have struggled with a number of factors affecting the Security & Smart Technology business. A combination of significant tariff pressure, difficult market conditions and the scheduled expiry of a major customer contract has impacted trading performance in this particular business. This has led us to review its underlying value in accordance with the appropriate accounting standards."

Simon Peckham, Chief Executive of Melrose Industries PLC
SST is 'Our Most Challenging Nortek Division'; Closes Chinese Factory
In a sector by sector review by Simon Peckham, Chief Executive of Melrose, of the three major segments of their Nortek division, he points out that one is doing well (Global HVAC), one is doing OK (Air Quality & Home Solution), and one is doing poorly…
"Security & Smart Technology (SST) is our most challenging Nortek business. It continues to see an increasingly competitive market in its traditional security markets, and flat demand for its products in the home control and access markets. In response to these challenges, SST has renewed its focus on technology and made further structural changes to the business to improve its competitive positions."
But, as they reveal a few paragraphs later, this "renewed focus on technology" is obviously not going to be enough. "Against the backdrop of difficult market conditions and continuing pressure from tariffs, the business has taken the decision to close its Chinese factory and switch to contract manufacturing with a third party supplier. While this move is on track to deliver the intended benefits, overall, we expect market conditions to remain challenging."
Nortek SST – Not Worth as Much as We Thought; Writes Down Value by 179 Million Pounds
The report goes on to reveal that since the close of fiscal 2018, the SST segment has seen, "…further deterioration in both the performance during the period and forecast future prospects, particularly following increases in US tariffs for goods being imported from China." Clearly, the company had to take action based on the "appropriate accounting standards."
So Melrose has taken an impairment charge to write down the value of its struggling division to the tune of 179 million pounds (US$230 million). To this, the company has added another charge of 21 million pounds in restructuring costs associated with SST.
Where Does Melrose Go With Nortek?
Where Melrose goes from here remains to be seen. Nortek Security & Smart Technologies recently let go a couple of top executives in the U.S. – most likely as part of their restructuring process. I have been told these executives would not be replaced, so that lowers some overhead.
But you can't cut your way to success. At some point, the company needs to find those products and technologies that better connect with their market. That takes time…and money. How much more of either is Melrose willing to invest?
You can see more about Nortek and its various divisions by visiting: www.nortek.com.
Learn more on Melrose Industries PLC by visiting: melroseplc.net.