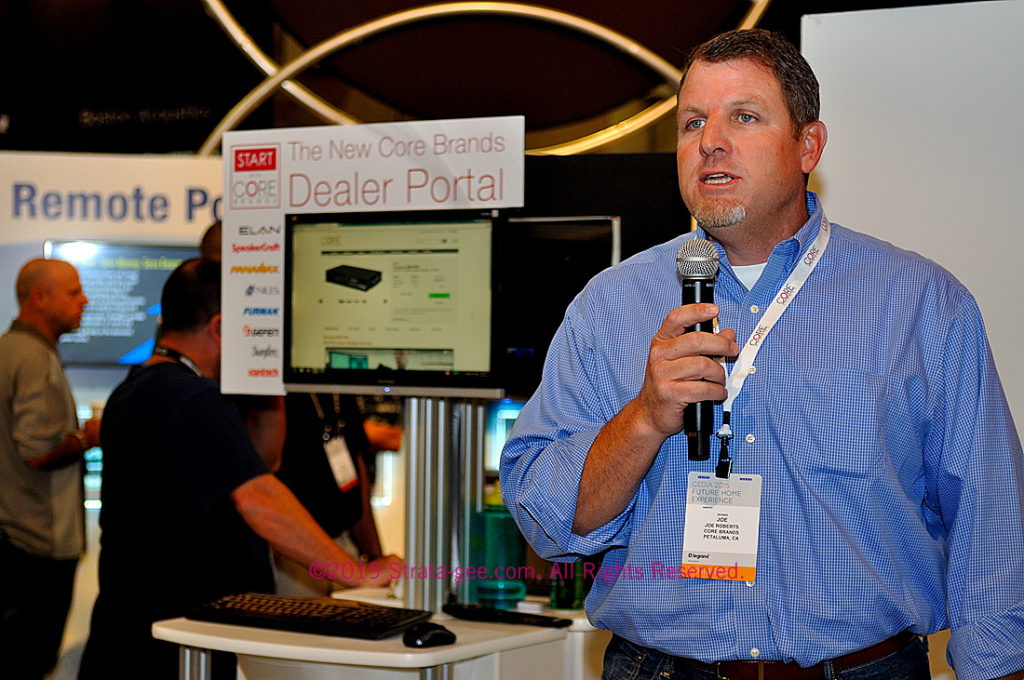 The last ninety days or so have been somewhat turbulent at Nortek Security and Control (NSC), with two top executives departing under foggy circumstances. First, in May we learned that President Mike O'Neal had left the company. Then, last week, news emerged that Joe Roberts, Executive VP of Products and Marketing had also departed.
I reached out to Joe Roberts to try to find out what was up with all of these changes at NSC.
See what Roberts had to say about Nortek…
All was relatively quiet on the Nortek Security and Control front until this past May when the company put out a terse two paragraph press release announcing the departure of President Mike O'Neal. In less than six sentences, O'Neal's eight-year career at Nortek was briefly mentioned, the company wished him well, and then they turned to a product message. Oddly, no reason was given for the departure of this top executive .
Then last week we learn that Joe Roberts, the company's top product and marketing executive – and former President of its Core Brands division, also "has left the company." Using remarkably similar language, the company once again gave no reason for this additional departure and only paid feint tribute to his six-year career at the company.
NSC – Lots of Change, Few Answers
In asking around, I couldn't find anyone with any sense of what was happening at NSC. I did learn, however, that there had been other departures with a total of about four or five executives leaving the company over the last year or so.

So earlier this week, I reached out to Joe Roberts by phone to see what he could tell me about what was going on at the company. Now that Nortek is no longer a public company, it is much more difficult to figure out if there are performance issues or some other factor – public companies have to disclose that. But private companies can keep their lips sealed.
Of course, owner Melrose plc is a public company, so we may get a glimpse in some future performance announcement from them. But they are a large conglomerate and generally do not break out a lot of detail on the performance of any one division.
Roberts Loves the CI Industry, Thinks Melrose is Great
In any event, when I reached Roberts, he was his usual jovial self.
I love this industry. And although I've only been in it six years, I really feel like I've been adopted into it. I actually feel kind of blessed to do that. And the team that I left is the strongest in the world…I mean they are just fantastic, fantastic people.

Joe Roberts, recently departed Executive VP of Product and Marketing at NSC
Roberts declined to go into the details of his separation from the company, or those of Mike O'Neal's departure. But his mood in our conversation was decidedly upbeat. "Melrose, the parent company, has been fantastic to work for," Roberts said. "I really like [Melrose] and I think that they are committed to this [custom integration side of the] business."
Heading to CEDIA; Looking at Opportunities
The parting, Roberts maintains, "was amicable. And I really wish them all the best."
For now, Roberts says he plans on staying in the custom integration industry, will be going to CEDIA, and is entertaining some new opportunities in the wake of his separation from Nortek. In the meantime, Nortek says it is conducting a search for a replacement for each of them.