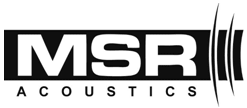 MSR Acoustics announced this week that it will launch a new series of acoustic treatment products at The Home Entertainment (T.H.E.) Show taking place starting tomorrow through Sunday in Newport Beach, CA. These new products are a sly way of adding real resonance deadening panels to your listening room, but hiding their real function behind attractive art pieces to eliminate any resistance to typically ugly sound treatment products.
See more on this development & find out where you can experience MSR at T.H.E. Show…
MSR calls this the Merryl Jaye Collection which is part of their Living Sound line of acoustic panels that feature real art on the room-facing exterior surface. The company offers several basic designs and can even custom create panels using your own images.
At T.H.E. Show in Newport, MSR is partnering with The Lotus Group and will be showing these new acoustic panels in Room 323 at the Atrium Hotel. The Atrium, along with Hilton, make up the primary venue for the event. You will also find the Merryl Jaye Collection displayed in the Crystal Ballroom Foyer in the Hilton Hotel as well.
The perfect balance…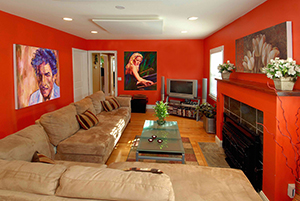 MSR's Living Sound panels are the perfect balance between attractive visual presentation and real room-tuning acoustical treatment. And with a wide range of designs to choose from, you can find an attractive complement to any room.
Also on display at the Atrium Hotel room of The Lotus Group will be MSR's Audiophile First Aid Kit, which takes key elements from their popular Dimension4 Symphony system acoustical tuning products. The Lotus Group will use the First Aid Kit to optimize the room for their high-resolution loudspeaker systems.
MSR CEO, and well-known industry personality Anthony Grimani will also offer two seminars on Listening Room Tuning Techniques at the event. Seminars are on Friday, May 31st at 5pm, and Saturday, June 1st at 11am in the Hilton Hotel, Crystal Ballroom, A-2.
To learn more about MSR, see: www.msr-inc.com.